Wakefield, MA – The first meeting of the Wakefield Arts & Crafts Society was held on Tuesday, September 12, at the Wakefield-Lynnfield United Methodist Church. This year we are doing a group quilt project and plan to have a beautiful batik fabric quilt finished for our exhibit on April 20, 2024.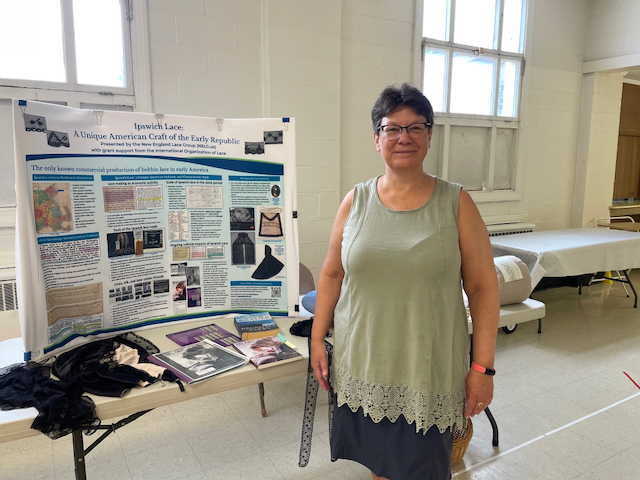 At this meeting, we welcomed two new members to our group and welcome anyone interested in making crafts and are free on Tuesdays during the day.
The Ipswich Lace Group, led by Mary Mangan, presented a talk, some artifacts, and two members demoed the process of bobbin lace making. A few of us got to try it on a sample setup.
Our group will be participating in "Wakefield 101" again this year. This is a night (Nov 2, 6-7:30 PM) when Wakefield residents, especially newcomers, are invited to the Americal Civic Center to meet various groups and non-profit organizations of the town. 
Our next meeting is October 3. The workshop will be Quilling Cards.For more information, please visit our
website: https://wakefieldacs.webs.com/ and/or like us on Facebook.com/WakefieldArtsandCraftsSociety or contact Elaine Grosso at WakefieldArtsCraftsSociety@gmail.com.