June 2, 1933 – September 4, 2023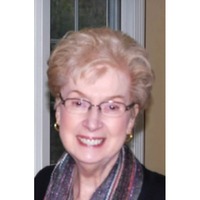 Carolyn Alice (Gallagher) Rotondi, 90, of Reading, Massachusetts, passed away unexpectedly on September 4 in Winchester, Massachusetts. 
Carolyn was born in Brookline, Massachusetts, to Charles M. and Alice M. Gallagher on June 2, 1933. She was the beloved sister of the late MaryJane Kelly. She attended St. Mary's High School in Brookline, Massachusetts, where she graduated in 1951. Carolyn worked as a secretary for BL Makepeace, Inc. in Boston, Massachusetts. In her spare time, when not busy keeping an immaculate home, Carolyn enjoyed rug braiding, crocheting, ceramics, and bowling. She also enjoyed traveling with her husband, family and friends. Carolyn's greatest passion, however, was spending quality time with her children, grandchildren and great-grandchildren. 
Carolyn is survived by her loving husband of 67 years, Domenic Rotondi, daughters Laura Fredette and husband Norman of Amesbury, Ma, Paula Pelrine and husband Stephen of Tewksbury, Ma, and Kimberly D'Orlando and husband William of North Reading, Ma. Carolyn is also survived by grandchildren Meghan and husband Nate Basque, John Tassinari and wife Shannon, Matthew Pelrine and fiancé Stephanie, Michael Pelrine, Allison D'Orlando and Abigail D'Orlando, as well as three great-grandchildren, Hazel, Hunter and Brady. Carolyn also leaves behind extended family member Karen Comita Morgan of Reading, Ma.
The family would like to extend their deepest thanks and appreciation to Lillian and Mariana for their care, love and support
Private funeral services for immediate family only will be held at the Douglass Funeral Home, 25 Sanborn Street, Reading, Massachusetts. 
In lieu of flowers, donations in her memory may be made to the Susan G. Komen Breast Cancer Fund. www.komen.org