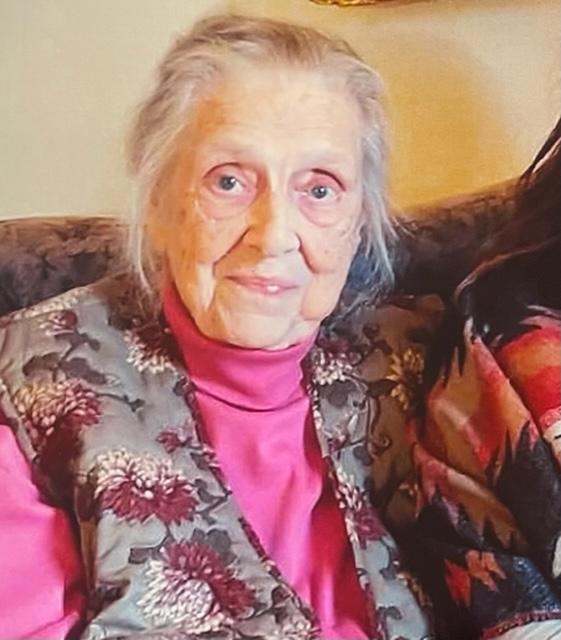 READING, MA- Emma "Peggy" Given White passed away on Aug. 29, 2023. She was married to the late Philip "Rocco" White Jr. for 34 years before he passed away on Nov. 13, 1988. She was born in Brunswick, ME, to Harold and Emma Given.
She went to school in Brunswick, ME, and graduated in 1949. She was a proud UMaine Black Bear, graduating in 1953 with honors. She had many lifelong friends and remained very active, and made many generous donations to the school. Over the years, she attended many reunions and functions. She was present in the summer of 2022 for her 69th reunion.
All will fondly remember her love of her family, incredible knowledge in many areas, including history (especially British and the Royal family), architecture- A Horace Wadlin expert, design. She was an avid reader and incredible with a needle and thread. A natural teacher, she loved to share her
knowledge and believed in the motto, "Never stop learning." She made countless items over 85 years of her life, from making her own clothes, costumes for her kids and grandkids, pillows, wall hangings (mini quilts), baby announcements, wedding dresses (including her own in 1954) and her specialty was quilts. Many family and friends were gifted with her extraordinary needlework, and on the back, she would sign her work PEG W and the date of completion.
She is survived by her children, Susan and Roger of Reading, MA; Paul of Sebago, ME; Tom and Joanne
of Belmont, NH; and Jim and Wanda of Gilmanton, NH. Also, grandchildren and great-grandchildren.
A funeral service will be held at 2 p.m. on Saturday, Sept. 9, 2023, at the Sebago Center Community Church, 415 Bridgton Road, Sebago. Burial will follow at New Sebago Cemetery, Hancock Pond, Sebago, where she will be laid to rest next to her husband Philip.
Online condolence messages can be submitted at the Poitras, Neal & York Funeral Home website, www.mainefuneral.com