1943 – 2023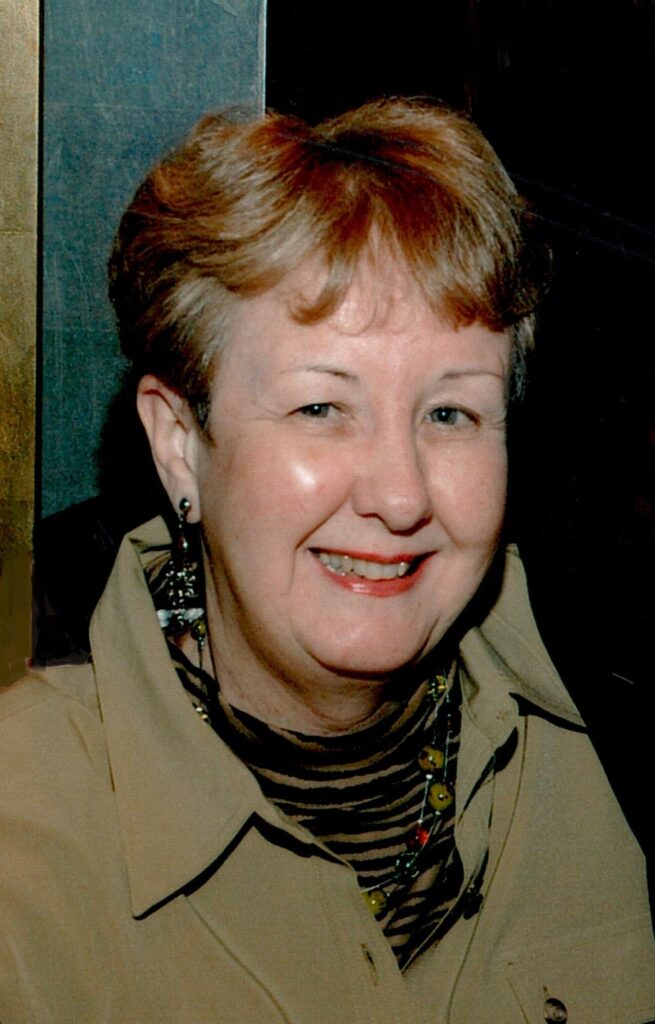 Susan A. Given of Peabody, formerly of Melrose, Rockport, Reading, and Newburyport, passed away on Wednesday, August 30, 2023, of cardiac arrest. She is survived by her devoted husband of 53 years, Robert.
Born Susan Anne Maier in Boston in 1943, she was the daughter of the late Robert and the late Doris Maier. She lived with her family at times in Roslindale, Lynnfield, Melrose, and Rockport.
Susan graduated from Melrose High School, and then earned her BA in English, summa cum laude, from New Hampshire's Plymouth State College. At Plymouth she was editor of the school's newspaper, active in theater productions, and she was a member of Sigma Delta Chi sorority and Kappa Delta Pi honor society. Susan was honored with the Norma Wilkinson Award, given to the senior woman distinguished for high moral, social and academic standards.
Susan began her teaching career in New London, NH; and then moved on to Briscoe Junior High School in Beverly, MA; where she had responsibilities in English, reading, and drama. She was a gifted and dedicated teacher — beloved and respected by students, peers, and staff for her creative and successful classroom skills and for her sincere compassion for all those whom she helped so much.
She had a lifelong enthusiasm for learning, and in later years, she resumed her formal education, earning a degree as a medical assistant and then working at facilities in Burlington and Woburn. Susan continued to take adult education classes well into her 70's.
Sue and Bob raised their son Scott in Reading, where they resided for many years; and where Sue was active in various school, church, and social groups. Subsequently, the couple moved to a townhouse in Newburyport.
Throughout her life, Susan loved to read, had a passion for movies (especially foreign films and old classics), and enjoyed stage productions. She excelled at interior decoration. She cared deeply about others, especially the most vulnerable and less fortunate. She was particularly supportive of the Feline Rescue Society and worked as a volunteer at Anna Jaques Hospital and the Red Cross. In later years, her primary affection was for her two grandsons whom she treasured.
Sue also used the popular global website Quora as a vehicle to help those needing comfort and guidance. She received hundreds of questions on-line each week from people seeking her help and she frequently received comments of appreciation from those who benefited from her advice. Her responses to inquiries were viewed by many followers, and were often selected for inclusion in the Quora Digests which are sent on-line to millions of individuals throughout the world. Sue was routinely cited for being Quora's Most Viewed Writer on a variety of topics. In 2018 she was honored with designation as a Quora Top Writer of the Year and in subsequent years was recognized by the website as one of its most respected contributors.
Another of Sue's passions was travel. She and Bob enjoyed trips to many locations throughout the United States, cruised the Caribbean and Mediterranean, and visited Europe on several occasions. They made many trips to New Orleans and that remained one of her favorite destinations.
Sue loved, and was beloved by the many dear friends she made in Melrose, Reading, and Newburyport. Her final years were spent at Brooksby Village where she and Bob settled comfortably into a more relaxed lifestyle and once again welcomed many new friendships.
In addition to her husband Bob, Susan is survived by one son, Scott Given and his wife Sarah; and two grandchildren, Parker and Teddy; all of Wellesley. Sue is also survived by her brother, John Maier and his wife Mary Ellen of Portsmouth, NH; and her sister, Cindy Jolikko and her husband Stephen of Rockport.
A celebration of Susan's life will be held at the Chapel at Brooksby Village, 300 Brooksby Village Drive in Peabody on Monday, October 2, 2023 at 1:00 pm. Contributions in Susan's memory may be made to any animal rescue organization. Arrangements by the Graham Funeral Home, Woburn. Online condolences at www.grahamfuneral.com