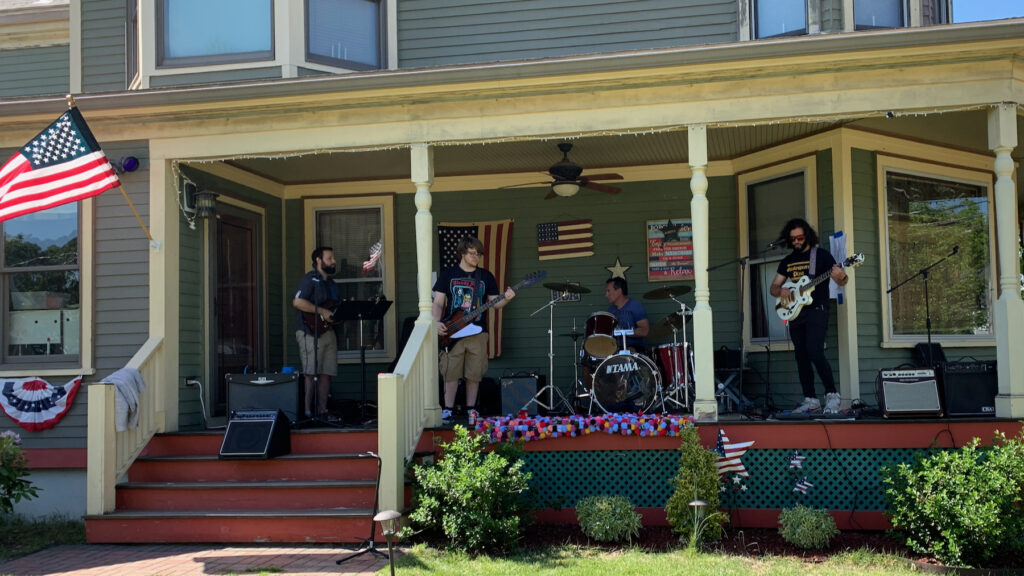 Reading, MA — The PorchFest movement had simple origins back in 2007, with two women playing ukeleles on their front porches in Ithaca, NY. They both noticed that they were attracting crowds of listeners, so they decided to expand. They got friends to join in on their porches, and a new tradition was set in motion. They did it again the next year, and the next. Before you know it, PorchFest was an annual event. It didn't take long for it to expand. In 2009 it jumped over the border to Bellville, Ontario, then back across to Cleveland, Ohio. In 2011, Somerville PorchFest was an instant hit. Since then, Massachusetts has become the hotbed of PorchFests. There are more here than anywhere.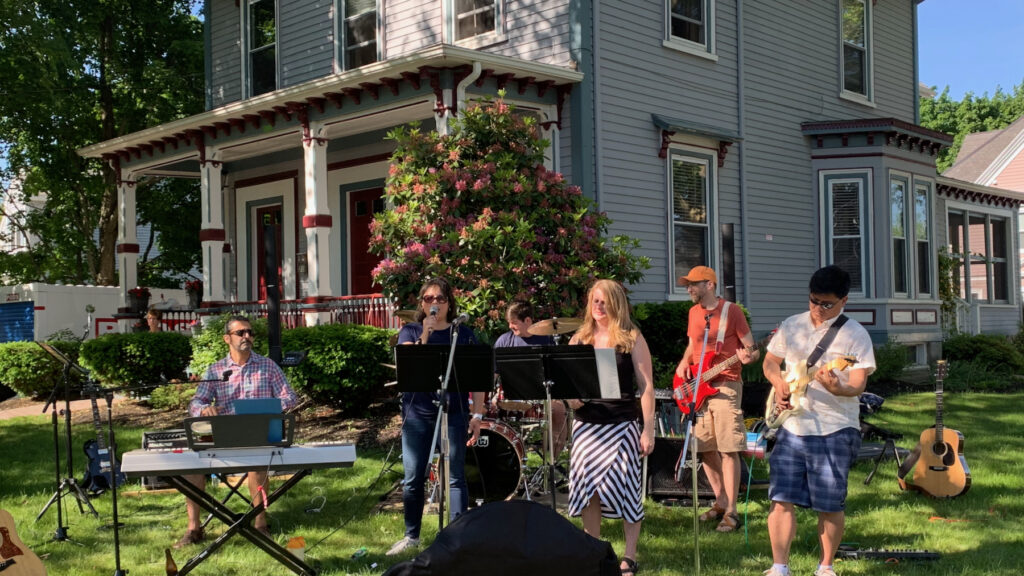 In 2019, as part of Reading's 375th anniversary, Reading PorchFest was born and became a big part of the festivities. As the celebration wound down, it was decided that PorchFest should live on, and it has been held here ever since.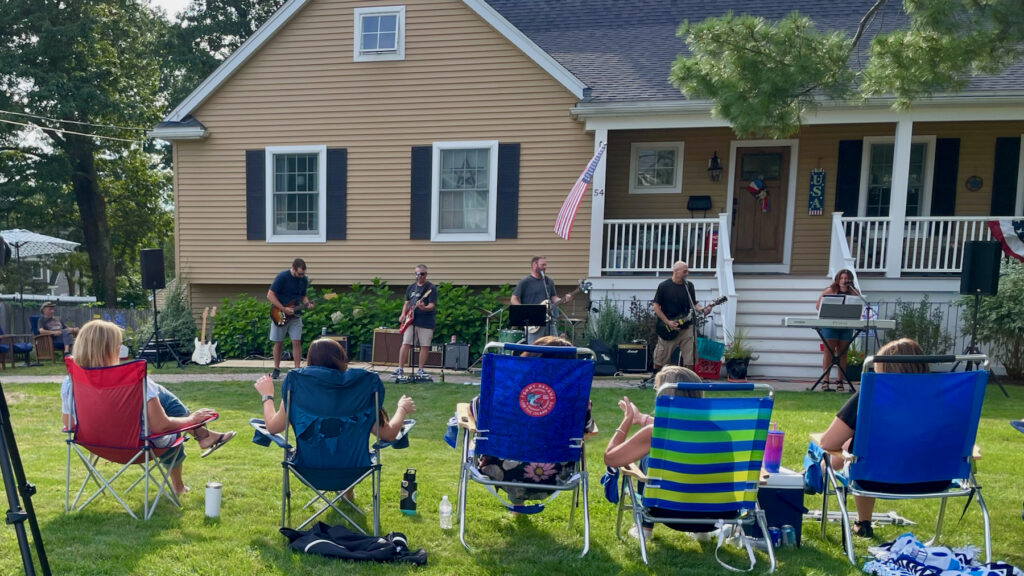 You may notice that the color theme of Reading's musical festival is purple. This reflects its origins at the 375th, which also used purple in its signs, t-shirts, and logo. That, in turn, came from the 350th anniversary a quarter century earlier, and that had its origins in the 250th of 1894.
So, this Saturday, June 24th, from noon to six pm, don your purple garb, check out ReadingPorchFest.com for a map and schedule, and spend the afternoon with some great music. The price is right. It's all free,
Submitted by The PorchFest Committee – Alan & Ace Foulds