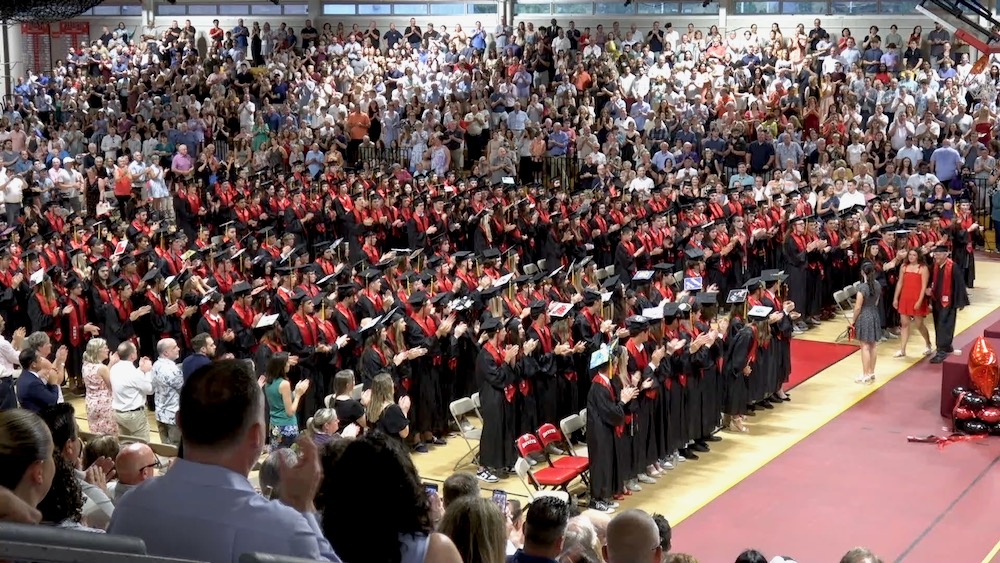 "This class is absolutely phenomenal and phenomenal for all the right reasons."
With these words Reading Memorial High School (RMHS) principal Kevin Tracey welcomed the class of 2023 and their guests to their graduation ceremony this past Friday evening. Due to inclement weather, the ceremony was moved indoors at the last minute from the John Hollingsworth Football Field. After singing the national anthem by Liam Synnott and Laurie Wise, Tracey invited special guest Richard Carlson of the RMHS Class of 1951 to the stage. [Tracey Full Speech]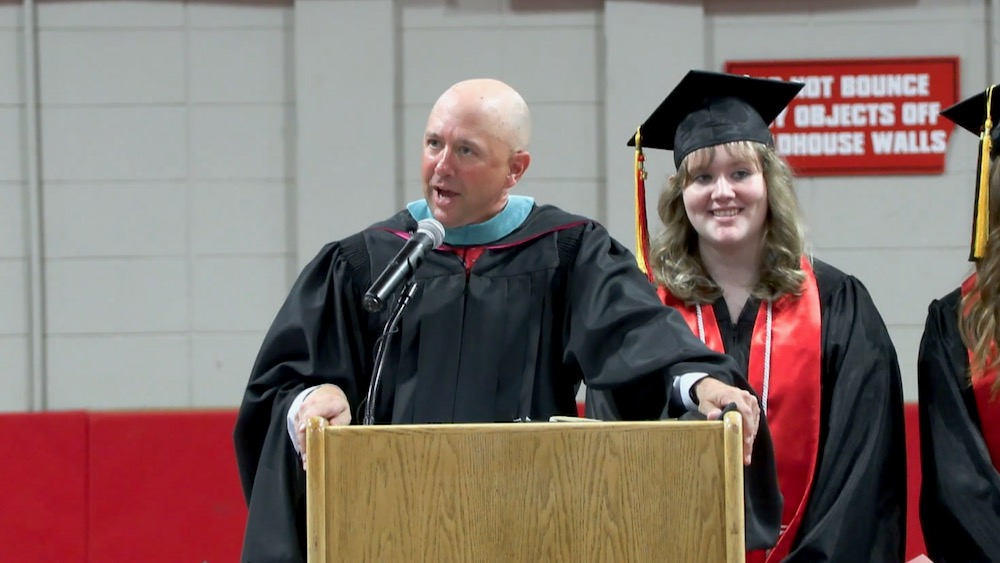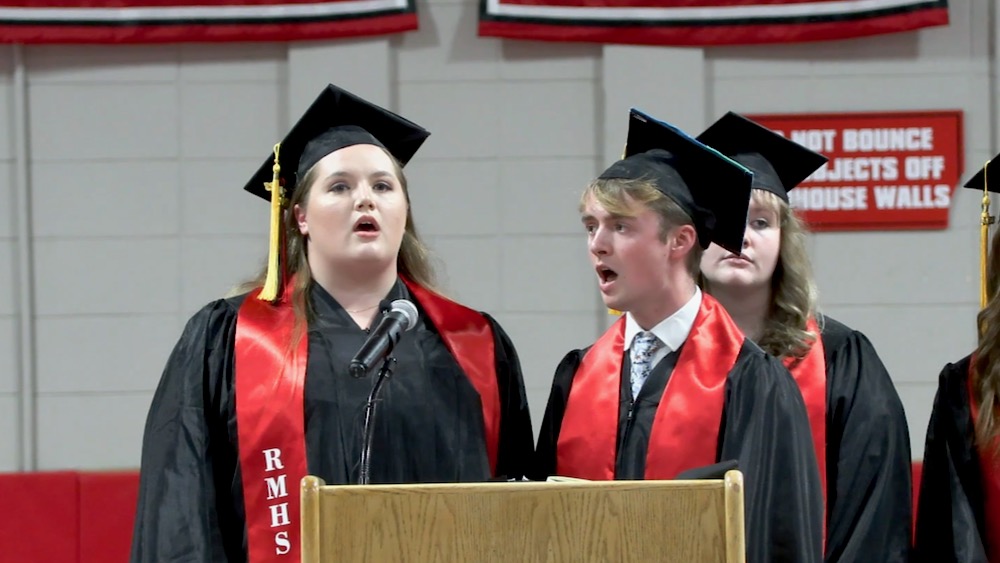 Carlson was born in 1932 and grew up on South Street in Reading. He enlisted in the United States Air Force in 1951 and shipped out before he could graduate with his classmates. After a request from his family, he was invited by the School Committee to walk into the graduation ceremony with the Class of 2023 as the RMHS band played "Pomp and Circumstance."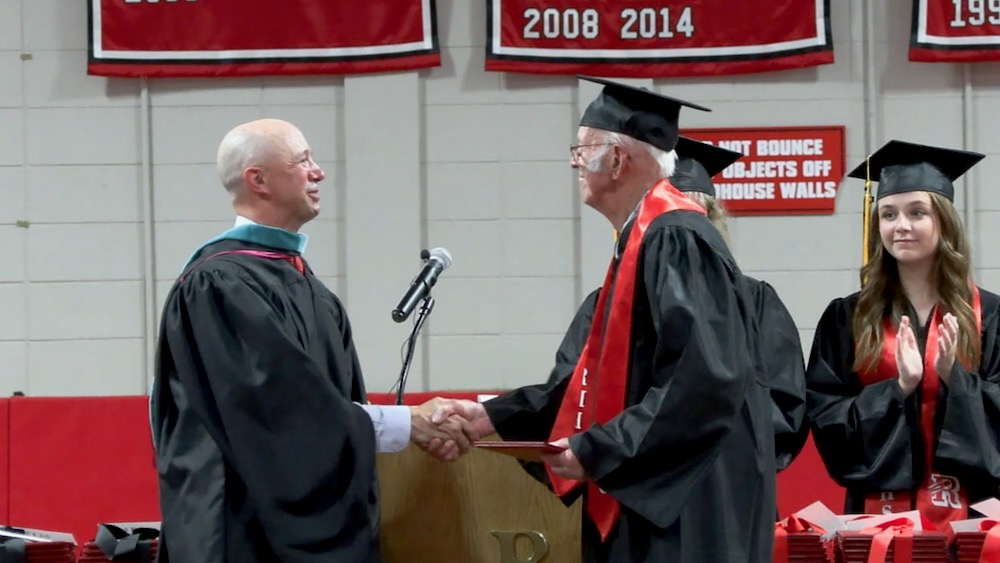 "It is my pleasure to present Richard Carlson with his long-deserved high school diploma," Tracey stated as he handed Carlson his RMHS diploma.
Class of 2023 president Nora Flaherty spoke next, thanking teachers, staff, and classmates for a successful high school career. She highlighted the relationships built between members of the class over the last twelve years. "It is important, as we take these next steps, to prioritize the friendships we have made along the way," Flaherty shared. "You can't make new childhood friends." [Flaherty's Full Speech]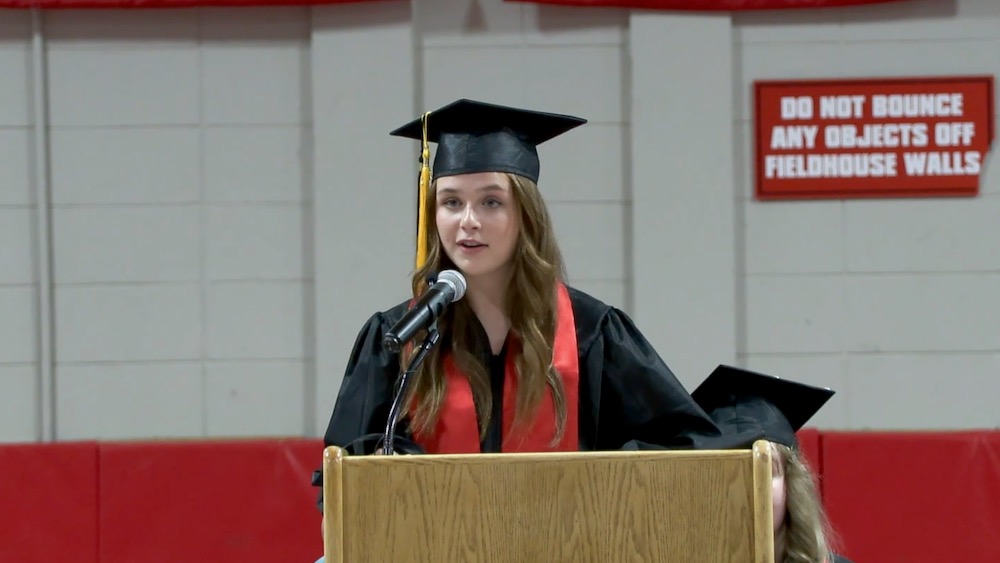 Salutatorian Abigail LeBovidge and Valedictorian Althea Culaba chose to speak together, highlighting the accomplishments of several of their classmates. "It is easy to glorify these titles of valedictorian and salutatorian as wholly representative of academic success," LeBovidge noted. "Our high school experience is much more than the classes we take and the grades we achieve. The purpose of high school graduation is to celebrate the students." [LeBovidge & Culaba Full Speech]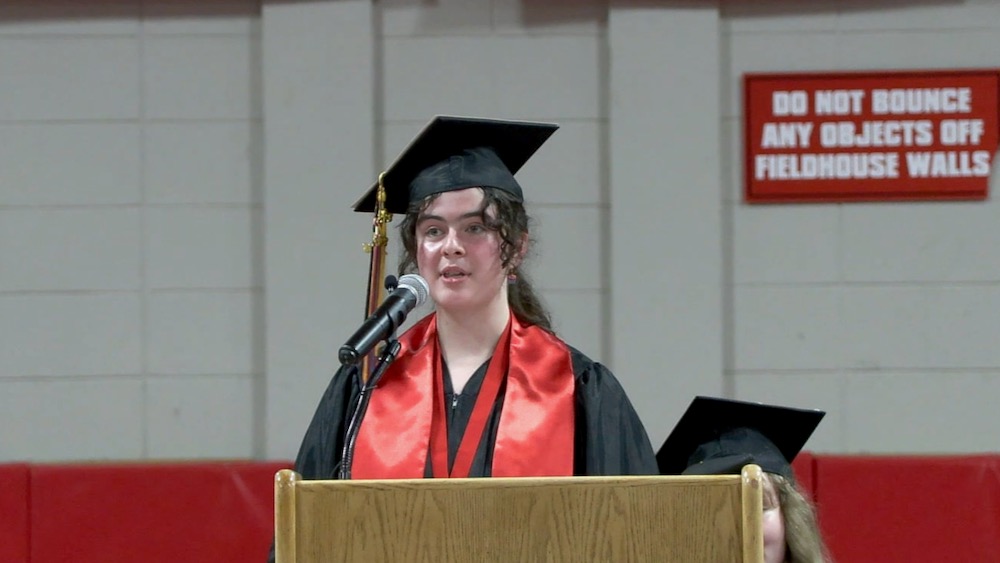 Culaba and LeBovidge continued, recognizing and naming specific classmates who had notable achievements in the arts, community service, and sports. "Every student sitting here today had a unique and irreplaceable impact on our high school experience," Culaba concluded.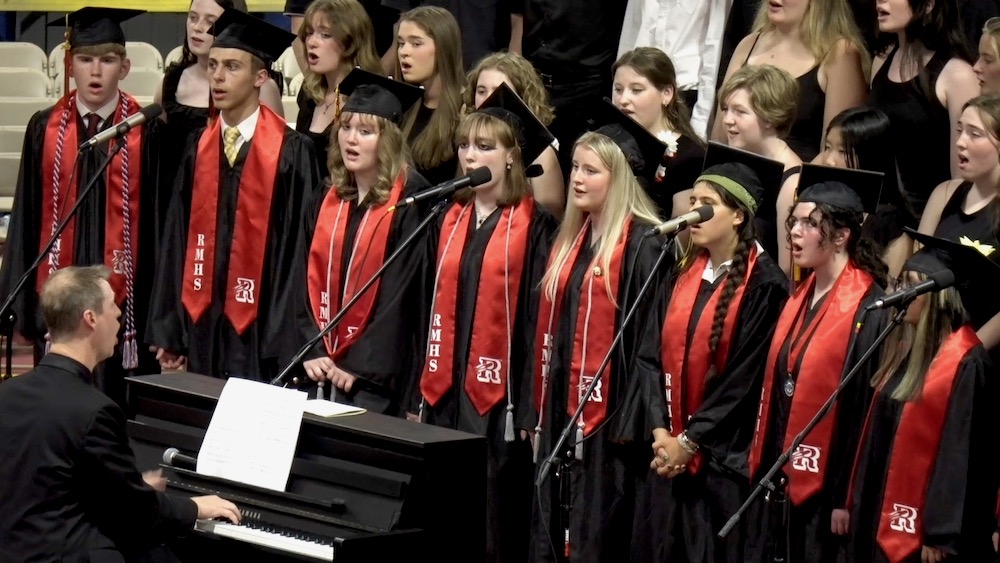 After the RMHS chorus presented Carly Simon's Let the River Run, Principal Tracey continued Culaba's and LeBovidge's thoughts with a warm speech extolling the accomplishments and statewide recognition of RMHS groups and teams in athletics, performance, and the arts during the past year. He also related to the students what several staff members said about them. "In our eyes, you represent an incredibly diverse and special group of young people," Tracey shared. "The entire school fed off your energy."
He concluded, calling for the class to continue on its same path. "Never forget the spirit of unity and determination that has made this graduating class truly exceptional," Tracey implored.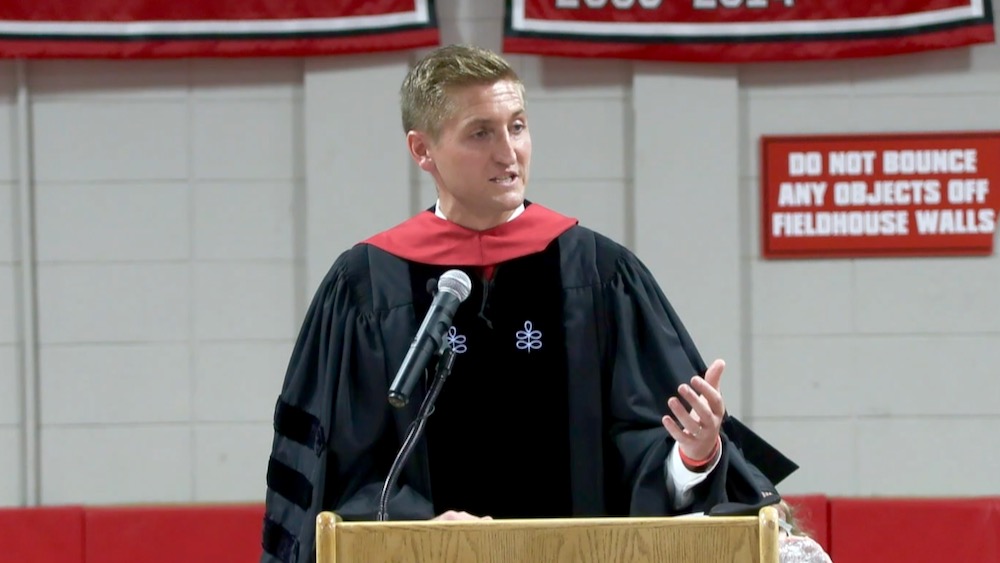 In the final speech before the conferring of diplomas, Superintendent of Schools Thomas Milaschewski shared nine pearls of wisdom from students across the district, including "never spend $21,000 on Taylor Swift tickets" from a middle school student to "always be nice" from a second grade student. [Milaschewski Full Speach]
"As a class, you have persevered in the face of challenge; you've been resilient," Milaschewski reminded the class. "Set a high bar for yourself and strive to meet it," he challenged.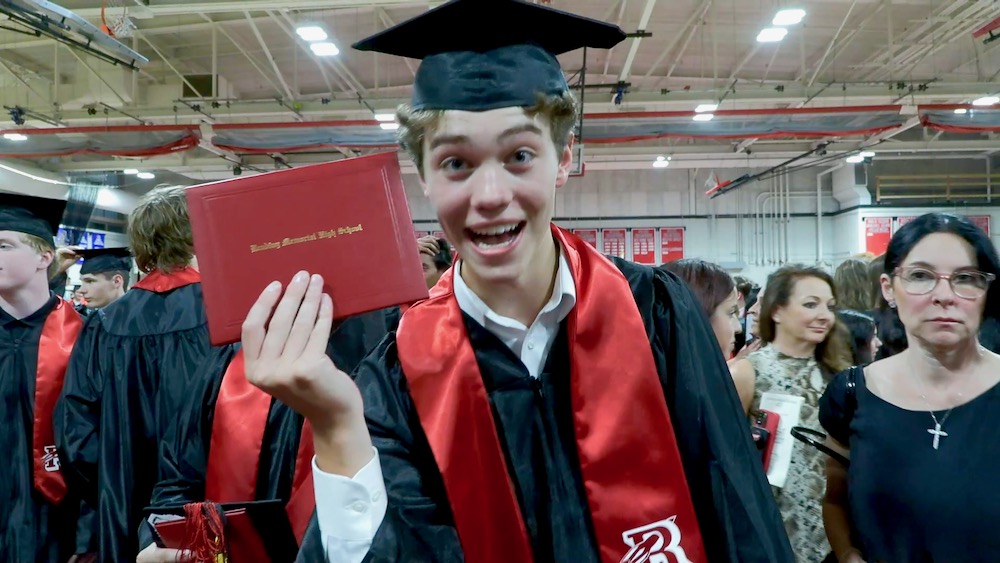 After members of the class received their diplomas, graduates, and guests recessed out of the Hawkes Field House while the RMHS band played for a final time.
The Reading Post offers congratulations to each and every member of the RMHS Class of 2023 and wishes each graduate all the best in the years to come.