Danvers, MA – Northeast Arc, a not-for-profit organization that helps children and adults with disabilities become full participants in the community, has elected Lou DiFronzo of North Reading to its Board of Directors.
DiFronzo is a partner at Seyfarth Shaw, LLP, and provides advisory legal services to his clients, concentrating in commercial transactions and general outside counseling to private companies. With a wide range of professional experience and business acumen, DiFronzo has been involved in numerous complex financing and M&A transactions helping his clients to achieve their business objectives. DiFronzo often serves his clients as a lawyer and business advisor as an outside executive supporting their legal needs.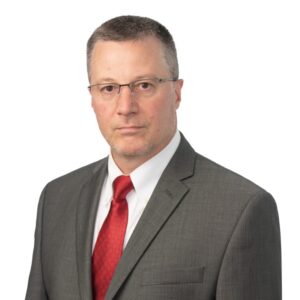 "I am a long-time supporter of Northeast Arc and happy to expand my involvement by actively joining the board of directors to follow in the footsteps of my partner, Jeffrey Musman, who is stepping off the board after many years devoted as an active member," said Lou DiFronzo. "I look forward to trying to fill Jeff's role and to working with the other board members in setting the direction of Northeast Arc as it continues to grow and evolve. I am excited to contribute to the great work Northeast Arc does to support people with disabilities in our communities. The organization is personally meaningful to me in helping my sister with her care needs, and I am happy to try and give back to such an important organization."
"We are very happy that Lou has joined our board of directors," said Mike Foraste, Board Chair, Northeast Arc. "Lou's legal background and experience bring a great deal of knowledge and perspective to the board as it fulfills the mission of Northeast Arc."
DiFronzo earned his bachelor's degree in economics and legal studies from Brandeis University and a Juris Doctor degree from Boston University School of Law. He serves on the Hillview Commission for the Town of North Reading, where he lives with his wife Cathy and raised their four children.
About The Northeast Arc
Northeast Arc (NeArc) changes lives for people with disabilities — and children at risk of developing them — and their families. The agency, which opened the Center for Linking Lives at Liberty Tree Mall in Danvers in 2020, serves thousands of people in nearly 200 Massachusetts cities and towns each year. NeArc is the largest Arc in the state of Massachusetts and one of the largest in the country. Services include: Adult Family Care, the ArcWorks Community Art Center, Autism Services, Black Box Theater, Breaking Grounds Café, Continuous Care Nursing Services, Day Habilitation, Deaf Services, Early Intervention, Employment Services, Family Support, The Learning Center Childcare, and Preschool, parcels retail store, Personal Care Assistance, Recreation, Residential, Shared Living and Transition, and Skilled Intermittent Home Health Care. Learn more at www.ne-arc.org.