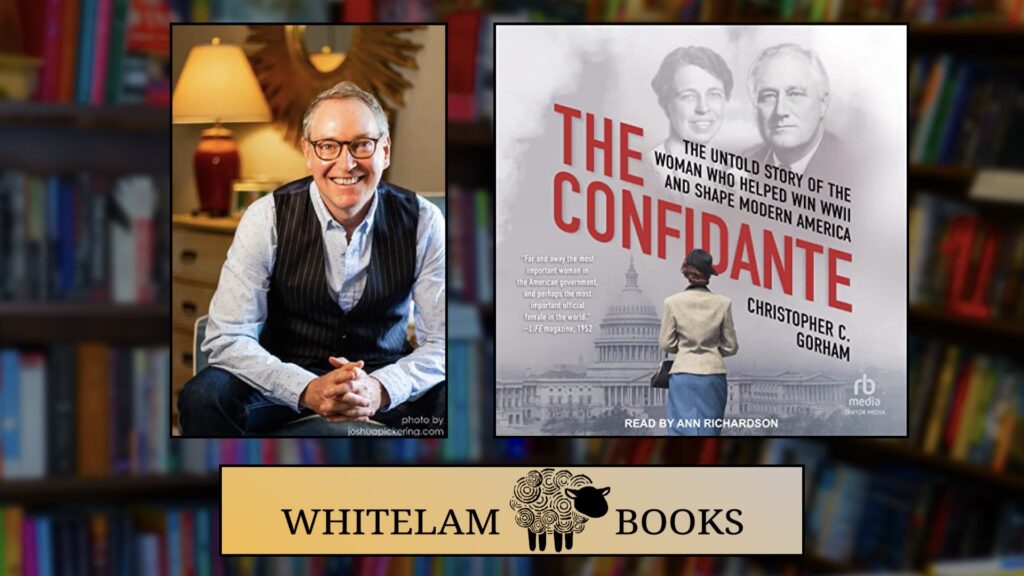 Wednesday, March 22 at 7 PM at Whitelam Books
Reading, MA — On Wednesday, March 22, meet author Christopher Gorham at 7 PM at Whitelam Books. Mr. Gorham will read from his new biography: "The Confidante: The untold story of the woman who helped win WWII and shape modern America." This incredible biography explores the life of Anna Rosenberg, a woman who was close with Presidents Roosevelt and Truman, and who went on to become the first woman to hold the post of Assistant Secretary of Defense in 1950. Anna Rosenberg, an immigrant and a Jewish woman, played a pivotal role in some of the most important moments in the 20th century: World War II, laying the groundwork for the civil rights movement, and the development of the GI Bill. Her story has never been widely told until now.
Copies of The Confidante are available now at Whitelam Books. You can pick up your copy in the store or order your copy at whtielambooks.com. Copies of The Confidante will also be available at the event while supplies last. For full details about this and other events, visit whitelambooks.com or follow Whitelam Books on Facebook and Instragram.