July 14, 1942 – March 3, 2023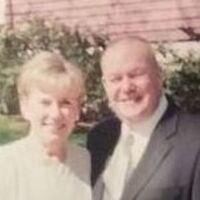 Judy Keefe of Reading passed away on March 3, 2023, at the age of 80.
For 60 years, she was married to the love of her life Bill. She loved her husband, her daughter Pam and her husband Steve, her sons Bill and Brian and his wife Lori very much. And she loved and treasured her grandchildren Amelia, Emily, Jack, Emma and Colby.
She will be missed forever.
But this is not a time to mourn. No. This is a time to celebrate a woman who was Smart, Strong and Kind and a fierce advocate for her family.
Her 'superpower' was bringing out the best in her family. Far from a task master, Judy made each member of her family better by supporting our dreams, sharing in the success of those dreams and when need be… letting each and every one of us know how she felt when we let her down.
She loved her family with uncommon tenacity.
If you were lucky enough to know Judy… you know her easy smile brought a great deal of light into the world in ways big and small.
Her husband Bill passed away on February 19, 2023. Twelve days later she joined him.
And that makes sense. Judy & Bill Keefe always travelled together. No matter where they went.
"… in sickness and in health…" Our parents kept their promise to each other. Please remember that as we all celebrate their beautiful lives.
Services will be private. No Flowers please.