The Reading Municipal Light Department hired Bill Bullock as Director of Integrated Resources.
Bill brings over 25 years of experience in the energy industry working to drive growth, efficiency, and clean energy. Bill joins RMLD from the Massachusetts Municipal Wholesale Electric Company (MMWEC), where he led the development of the NextZero decarbonization and energy efficiency program and developed a joint action program to deploy grid scale batteries at over a dozen municipal light plant sites across Massachusetts.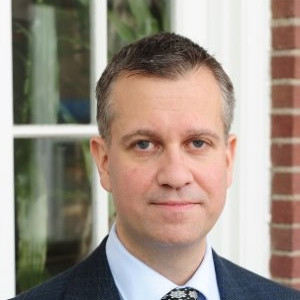 Prior to MMWEC, Bill managed the implementation of Eversource's commercial and municipal energy efficiency programs in Massachusetts and New Hampshire. Bill also worked for several project development companies, helping to develop innovative energy solutions for utilities and their customers to reduce energy costs and emissions.
"Bill's decades of experience in the energy industry and impressive track record in developing initiatives to promote energy efficiency and accelerate decarbonization show that he is well equipped to drive RMLD's programs amid aggressive decarbonization goals," said Greg Phipps, General Manager of the RMLD. "RMLD ratepayers will benefit as we develop more innovative ways to encourage electrification among our customers while maintaining RMLD's high standard of reliability and competitively priced electricity."
As RMLD's Director of Integrated Resources, Bill is responsible for leading the Integrated Resources, Billing, and Customer Service teams and will oversee customer-facing programs, rates, and wholesale power supply.
Established in 1894, Reading Municipal Light Department (RMLD) is a municipal electric utility serving over 70,000 residents in the towns of Reading, North Reading, Wilmington, and Lynnfield Center. RMLD has over 30,000 meter connections within its service territory.