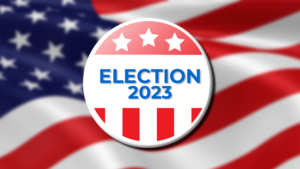 February 2, 2023 Update
Reading, MA — Town Clerk Laura Gemme has released an updated list of residents who have pulled papers for the town-wide office and Town Meeting. Nomination papers are available at Reading Town Hall until 5:00PM on Monday, February 13, 2023.
Candidates for elected offices must obtain at least fifty (50) certified signatures to qualify for placement on the ballot. Town Meeting candidates must obtain at least ten (10) certified signatures within their own precinct.
*Certified Signatures by Clerk's Office
Town Wide Offices
Moderator (One-Year Term)
Alan E. Foulds 9 Ide Street (Incumbent) *
Board of Library Trustees (Three-Year Term)
Monetee Dugas Verrier 30 Kurchian Lane (incumbent)
Brian M. Curry 74 Haverhill Street
Christian Cappy Popp 11 Pine Ridge Road
Michael Task Terry 48 Sherwood Road
School Committee (Three-Year Term)
Carla J. Nazzaro 64 Lawrence Road (incumbent) *
Erin E. Gaffen 15 Hemlock Road (incumbent) *
Select Board (Three-Year Term)
Carlo Bacci 494 Main Street (incumbent) *
Karen Gately Herrick 9 Dividence Road (incumbent) *
Matthew James Sullivan 10 Abigail Way 1009
Municipal Light Board (Three-Year Term)
Robert Coulter 91 Arcadia Avenue (incumbent)
Town Meeting
Precinct One
Antoio Aufiero 36 Rustic Lane *
Rebecca L. Bailey 17 Forest Glen Road (incumbent)
Jeanne M. Borawski 460 Pearl Street
Heather E. Bramante 406 Haverhill Street
Philip H. Clarke 536 Haverhill Street
Emily Williams DiRe 6 Lawrence Road
W. Megan Fidler-Carey 64 Charles Street (incumbent)
Kevin R. Leete 895 Main Street
Timothy A. Mathien 20 Briarwood Avenue
Sheila M. Mulroy 107 Eastway (incumbent) *
James F. Reichardt 55 Eastway *
Andrew Ciro Ryan 209 Haverhill Street
Mark T. Zarrow 34 Boswell Road (incumbent) *
Precinct Two
Howard D. Cohen 65 Timberneck Drive (incumbent)
Margaret E. Connors 1 Charles Street (incumbent)
Brian M. Curry 74 Haverhill Street
Vanessa Curry 74 Haverhill Street
Anthony D'Arezzo 130 John Street (incumbent)
David A. Gentile 72 Azalea Circle (incumbent)
Nicole M. Lamson 88 Timberneck Drive (incumbent) *
Boris E. Nusin 46 Johanna Drive
Thomas B. ORourke 50 Chequessett Road (incumbent)
Simone R. Payment 8 B Street
Nathan T. Riley
Precinct Three
Ellen C. Childress 105 Green Street (incumbent)
Jason F.C. Clarke 342 Ash Street (incumbent)
Philip R. Dardeno 36 Augustus Court (incumbent)
Precinct Four
Marlena Bita 18 Strawberry Hill Lane
Patrick J. Drummey 20 California Road
Thomas D. Grant 15 Lothrop Road
Jenifer Cummings Hillery 27 Hillcrest Road (incumbent)
Lindsey S. Monahan 25 Maple Ridge Road (incumbent)
Laura A. Noonan 10 Pennsylvania Avenue *
Annika MW Scanlon 3 Copeland Avenue (incumbent)
Precinct Five
Carlo A. Bacci 494 Main Street (incumbent) *
Adam Denhard 77 Mount Vernon Street (incumbent)
Jeffrey Barringer Dietz 10 Orchard Park Drive (incumbent)
Dennis M. Dorandi 32 Green Street *
Michael Giacalone 9 Orchard Park Drive
Nathan T. Giacalone 9 Orchard Park Drive
Crystal M. Hodson 4 Kensington Avenue *
Helena Marie Johnson 21 Orchard Park Drive (incumbent)
Philip B. Pacino 5 Washington Street 5D
Mary M. Parr 8 Sanborn Street 1011 * 
Edward J. Ross 16 Kensington Avenue (incumbent)
John B. Sullivan 8 Sanborn Street 3012
Precinct Six
Steven Cool 107 Prospect Street (incumbent)
Robert A. Coulter 91 Arcadia Avenue
Brendan L. Gray 28 Johnson Woods Drive (incumbent)
Shirley Jia 30 Taylor Drive 2012 (incumbent)
Daniel R. Malone 24 Lisa Lane
James G. McIntosh 14 Plymouth Road
Thomas A. Perry 307 West Street (incumbent)
David John Raucci 117 Arcadia Avenue (incumbent)
Cynthia A. Tozian Cool 107 Prospect Street (incumbent)
Precinct Seven
Joy M. Beaulieu 73 Grand Street
Joseph C. Carnahan 39 Middlesex Avenue *
Brook W. Chipman 21 Bond Street
Marcel A. Dubois 16 Willow Street *
Daniel A. Ensminger 6 Oakland Road
Travis Barnett Estes 36 Intervale Terrace (incumbent)
Amanda L. Haley 71 Tennyson Road
Christopher Haley 71 Tennyson Road
Mark Frederick Logsdon 36 Grand Street
Hillary G. Mateev 199 High Street (incumbent)
Genady Pilyavsky 3 Harriman Avenue (incumbent) *
John B. Sullivan 23 Weston Road
Precinct Eight
Francesco Capone 125 Forest Street
Maria Emilia Capone 125 Forest Street
Christopher D. Costa 51 Kieran Road
Pamela Elizabeth Daskalakis 71 Lilah Lane (incumbent)
Joshua Goldlust 110 Spruce Road
Kathleen Goldlust 110 Spruce Road
Lori L. Hayes 59 Forest Street (incumbent)
Karen Gately Herrick 9 Dividence Road (incumbent) * 
Stephan W. Herrick 9 Dividence Road
Bruce A. Mackenzie 102 Sanborn Lane
Martha E. Moore 102 Sanborn Lane
Papers-2023