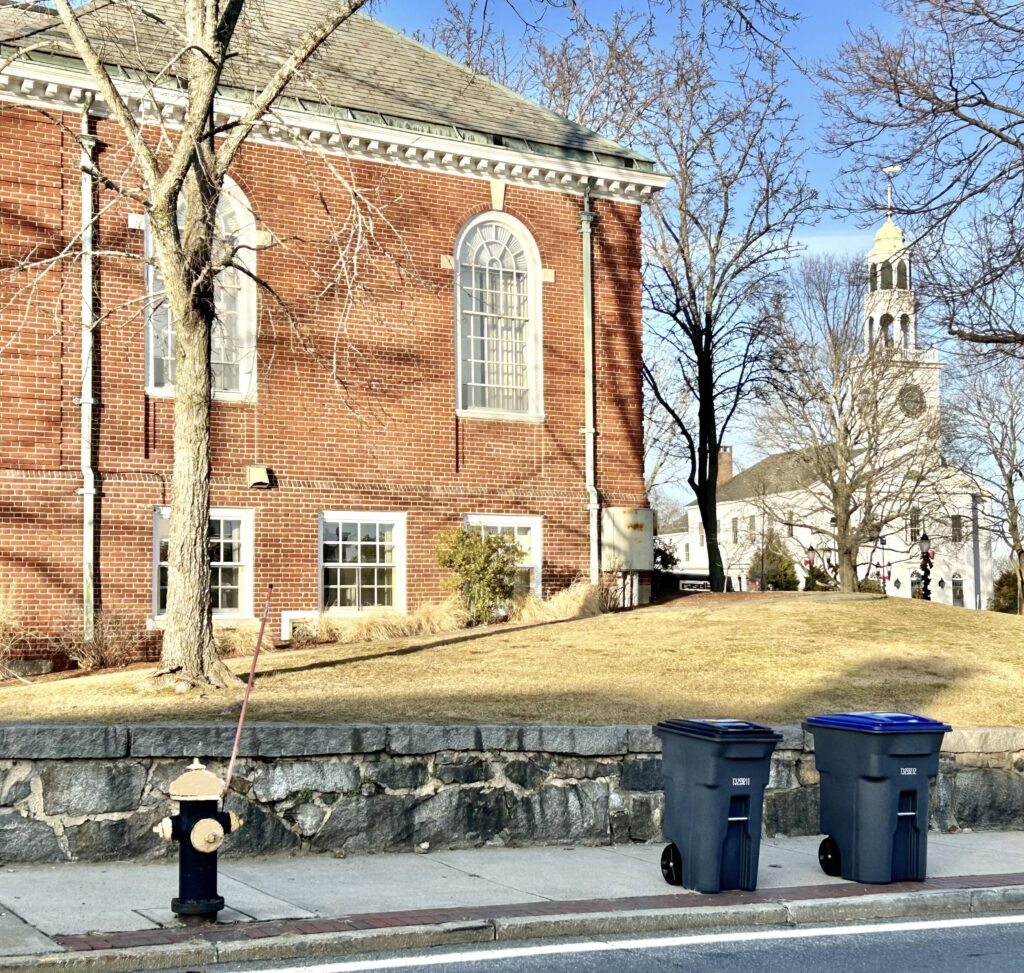 Reading, MA — On Tuesday, Town Manager Fidel Maltez and the Department of Public Works will present a proposal to the Select Board regarding how trash and recycling are collected in town. Republic Services purchased JRM Hauling and Recycling back in May of 2022 and is the current rubbish and recycling collection vendor. The town entered a ten-year contract with JRM in July 2016, which continued after Republic acquired JRM. Reading also contracts with Covanta for the incineration of collected rubbish.
In anticipation of negotiations for renewal of the residential trash collection contract, Maltez is proposing that the town spend $900,000 on uniform trash and recycling carts, which will speed up the collection process and allow for automated rubbish and recycling collection in the future. Maltez suggests that the purchase of the carts now in 2023 will help spread the cost of the improvement over three years as opposed to incurring the cost all at once. Maltez indicated that while costs for collection are locked in until June of 2026, the rubbish and recycling market has changed significantly since the current contract was negotiated in 2016.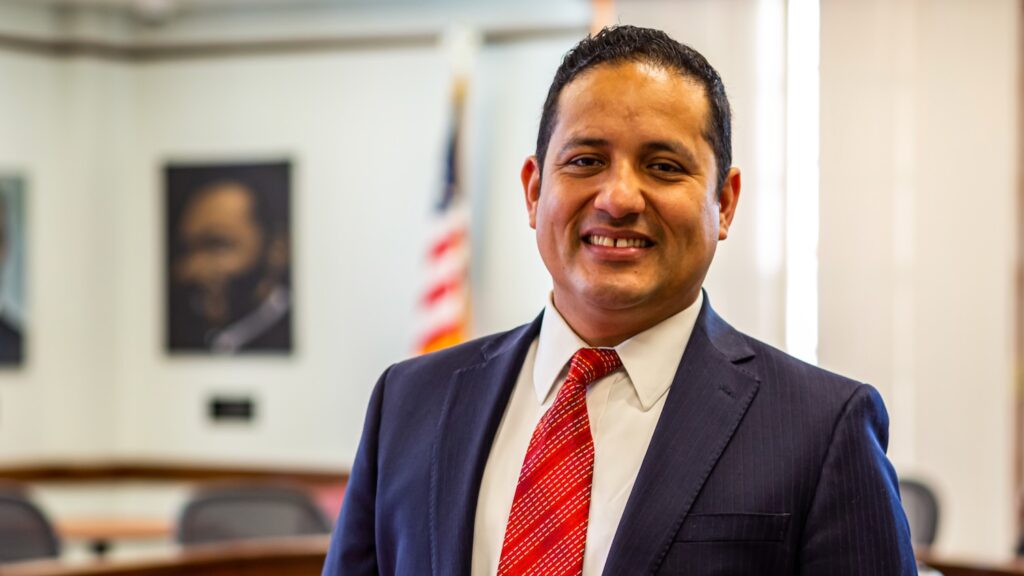 "We know that when we renegotiate our next contract, we will see a significantly higher cost . . . we can certainly plan for them and do everything we can to minimize the impact in the future," Maltez stated.
If the proposal is adopted, the town will purchase 7,400 sixty-four-gallon rubbish carts and 7,800 sixty-four-gallon recycling carts to distribute one each per household that currently has curbside trash collection. Cart lids have a 12-year warranty and the wheels for ten, though Maltez expects most carts to last 25 years or more. "Failure rate historically has been less than 1% per year, not including fires or damage done by plows," Maltez shared.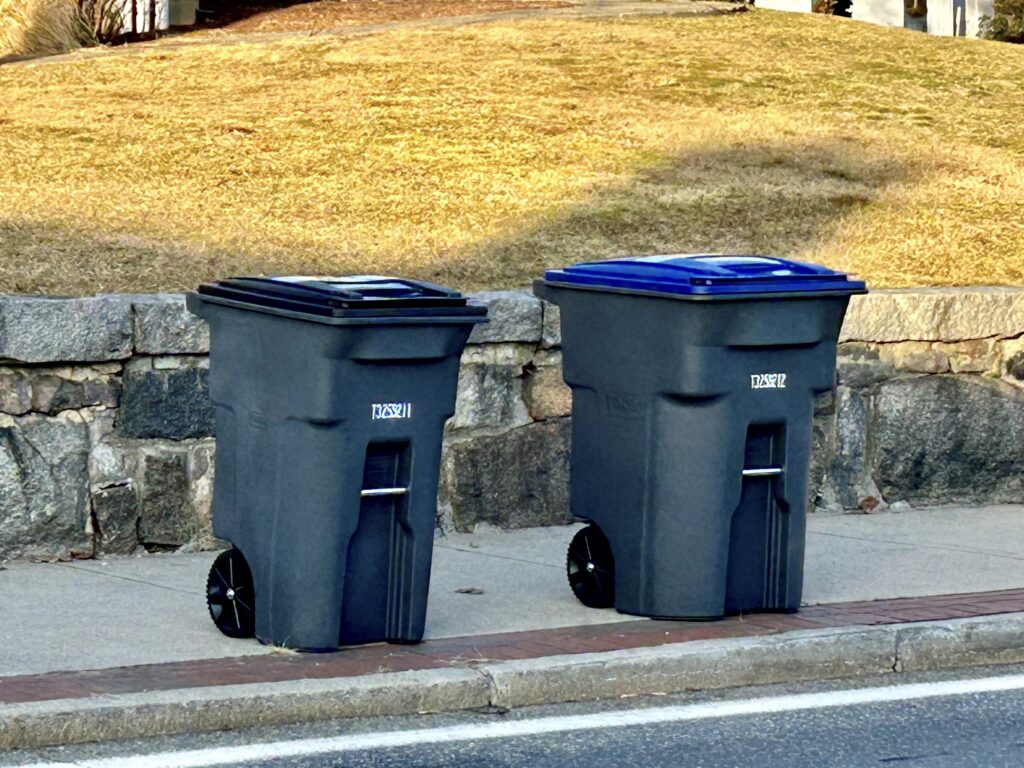 Households with greater trash needs will be able to lease a second cart annually, though the cost to do so is unclear at this time. Maltez shared that other communities charge between $150 to $200 per year to lease an extra cart. For those with only periodic needs for extra trash removal, overflow bags would also be available for purchase. According to the presentation, the overflow bags are more economical for residents and create fewer logistical challenges for the town to manage.
Maltez will share in the presentation that other benefits of the new carts include rodent resistance, reduced issues with barrels filled with rain, better containment of rubbish on windy days, and a uniform trash can identity, which will create a better aesthetic around town.
Maltez noted that Republic sees the use of carts as an improvement to the current trash collection process, which had issues for several weeks this past fall.
"We had a very tough October in 2022 due to a significant reduction in service by our rubbish and recycling contractor," Maltez stated. "Thankfully, the contractor was able to recover and has provided acceptable service since then. Rolling our rubbish and recycling carts will make it more cost-effective for potential haulers to service our Town by going to automated operation. Automated operation is also safer for the rubbish company employees," Maltez concluded.
If the Select Board votes in favor of the proposal, a request to fund the project will be placed on the April Town Meeting warrant. If Town Meeting approves the funding, residents could receive the new carts as early as this fall.
The Select Board next meets on Tuesday, February 7.