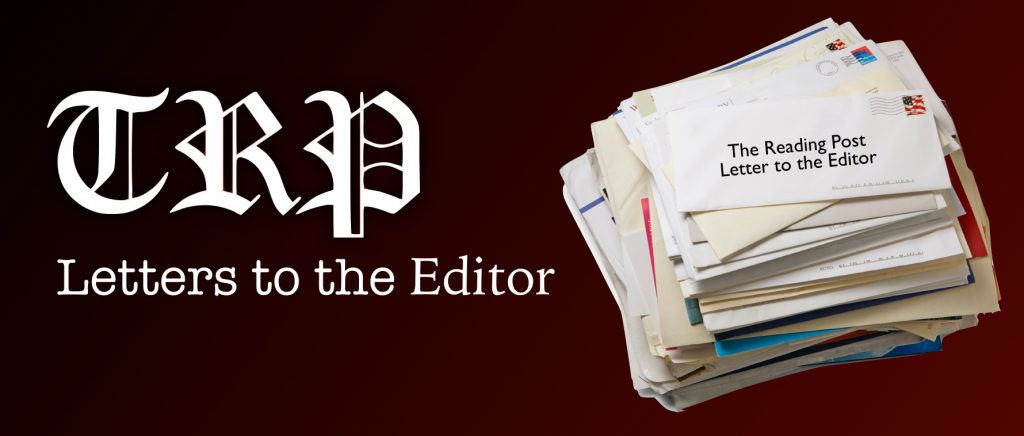 The Reading Post accepts Letters to the Editor. All letters must be signed. The Reading Post reserves the right to edit or not publish any letters received. Letters do not represent the views or opinions of the Post. editor@thereadingpost.com
---
Dear Reading Residents,
It is election season again, where you get to choose your representatives, sigh at all the political signs, or do both. Information on high-profile races is freely available. But in my experience, determining who I should vote to represent me at the town meeting was a non-trivial matter. One may know some candidates, but information on others was lacking. I wanted to address this need, in a non-biased way. Late in 2021, I sought to create https://www.readingma.vote/ website, with the goal of enabling candidates to directly introduce themselves to our community.
The website hosts a short blurb where the candidate has an opportunity to introduce themselves. The focus is on nothing but the candidate statements and links to their web pages if they exist. To remain neutral and avoid any biases, no additional articles or commentary are added.
If you are participating in this election cycle as a candidate, please fill out a short form, via a link on the front page of the site, or directly email me at genady.pilyavsky@gmail.com.
If you are interested in learning more about the candidates, the site is updated as information becomes available to me via submissions.
In full transparency, I am the only individual who controls the website, predominantly moving sections around, changing color palettes, and adding candidate statements as they appear. The cost of the domain name and hosting is directly paid for by me. There are no ads, solicitations, or any form of monetization. I do not take donations, but if you find it useful and are feeling generous, here is a link to the Reading Food Pantry: https://readingfoodpantry.com/
Last year, the website received about 150 submissions from the candidates (it was a big election) and thousands of views. I like to think that it was helpful to our residents, and I hope you find it helpful too.
Genady Pilyavsky,
Harriman Ave.