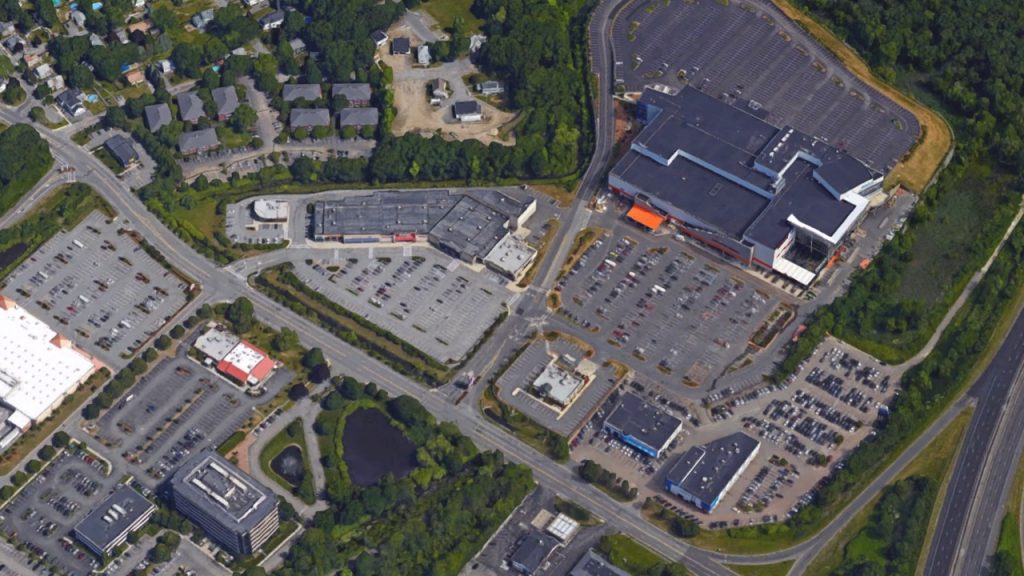 Funding comes from Housing Choice Community Capital Grant Program
BOSTON – House Minority Leader Bradley H. Jones, Jr. (R-North Reading), State Representative Richard M. Haggerty (D-Woburn) and State Senator Jason Lewis (D-Winchester) congratulated the Town of Reading on its receipt of a $250,000 state grant to help fund intersection improvements along the Walkers Brook Drive corridor.
A total of $3,913,384 was awarded to 36 projects under the Housing Choice Community Capital Grant Program administered by the Executive Office of Housing and Economic Development (EOHED), with Reading being one of only six communities to receive the maximum grant amount of $250,000. The award recipients were formally recognized at an event held at the Thayer Homestead in Medway on December 14.
According to EOHED, Reading will use this funding to conduct pre-development work for improvements to the Walkers Brook Drive corridor and the intersection at General Way and Walkers Brook Drive. This corridor serves as a primary connection to Lake Quannapowitt in Wakefield, and is being eyed for traffic pattern improvements and expanded multi-modal access.
"This is exciting news for the Town of Reading," said Representative Jones. "Town officials have been looking at ways to implement improvements at this busy location to help ease the flow of traffic and to enhance the safety of pedestrians and bicyclists who utilize the area. This grant funding will go a long way towards making this goal a reality."
"I am so pleased the town will have the opportunity to improve the safety of the intersections along Walkers Brook Drive," said Representative Haggerty. "Making sure our community continues to modernize its infrastructure and update roadway patterns has never been more important. I offer my congratulations to Reading on this grant award."
"It's great news that the Town of Reading has received this sizable state grant," said Senator Lewis. "This funding will be very helpful in moving forward improvements to the Walkers Brook Drive corridor in order to make it safer for drivers, cyclists, and pedestrians."
"This exciting grant will allow the Town to take a holistic view into options to improve Walkers Brook Drive," said Reading Town Manager Fidel A. Maltez. "This area is primed for growth in the future; improving transportation infrastructure will accelerate this potential development. Through this grant we will also look at ways to improve connectivity with Wakefield and Lake Quannapowitt. The Town of Reading is grateful for the ongoing support from our State Delegation and the Commonwealth."
The Reading legislative delegation has been working with local officials to identify state funding sources to assist with the Walkers Brook Drive project. They were able to secure a $200,000 bond earmark for pedestrian crossing improvements at the intersection of Lakeview Avenue and Walkers Brook Drive in the General Government Bond Bill that was signed into law on August 4 as Chapter 140 of the Acts of 2022. A second $200,000 bond earmark was secured as part of the Massachusetts Transportation Resources and Climate (MassTRAC) Bill that was signed into law on August 10 as Chapter 176 of the Acts of 2022. Both bond earmarks represent preliminary funding approval, however, as they must still be authorized by the executive branch for inclusion in the state's capital plan and worked under the Commonwealth's annual borrowing cap before any funding can be released.
According to EOHED, the Housing Choice Community Grant Program rewards municipalities that have produced a significant number of housing units in the last five years and that have adopted or established best practices that encourage housing production. The program provides funding to designated Housing Choice Communities for construction, modernization, or major repair of physical infrastructure; acquisition of property or interests in property; long-lived equipment; or feasibility, engineering or schematic designs for capital projects, and for planning and zoning projects.