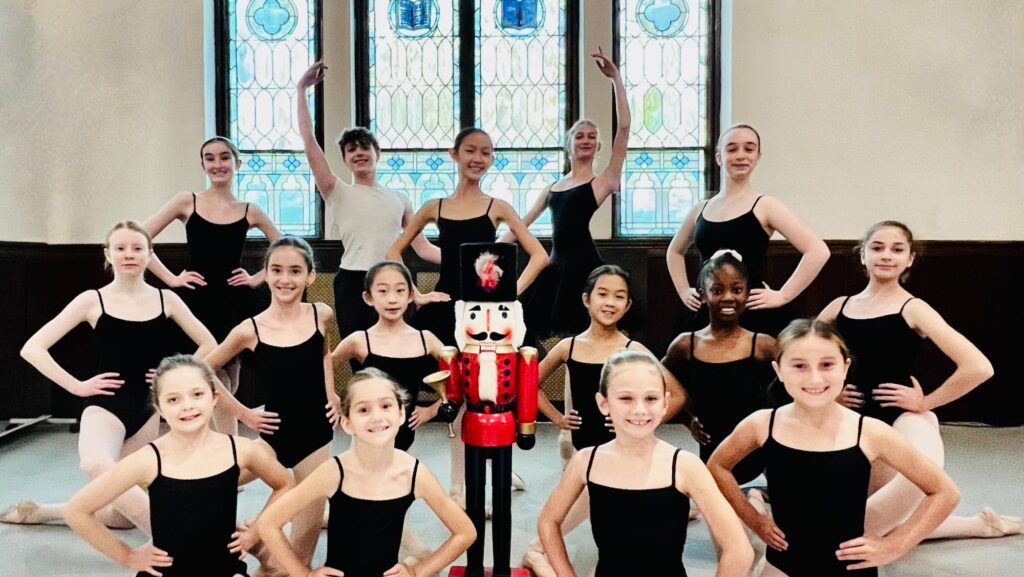 Friday December 9th at 7:30pm
Saturday, December 10th at 2:00pm
Saturday, December 10th at 7:30pm
Sunday, December 11th at 2:00pm
Twenty local residents cast in the highly anticipated production.
Northeast Youth Ballet's The Nutcracker is the enchanting journey of a young girl named Clara in 1835's Germany who embarks on a journey through a winter wonderland to a palace of sugary sweets. Featuring the talents of more than 100 dancers who auditioned from the Greater Boston area, the full-length production will return to the J. Everett Collins Center for the Performing Arts in Andover, MA after a hiatus caused by the pandemic. Exquisite dancing, beautiful costumes, and lavish sets, with Tchaikovsky's brilliant score, guarantee a magical holiday experience.
Celebrating its 25th Anniversary of The Nutcracker production, Northeast Youth Ballet (NYB), a non-profit ballet company since 1996 is known for producing quality ballet productions at affordable prices at home and abroad. Critics rave and past praises for NYB performances include The Boston Globe, The Medford Daily Mercury, WBZ Channel 4, The Lynn Item, and other local papers and cable channels.
This year, 20 Reading residents – Mae Baptiste, Violet Baptiste, Jacqueline Belliveau, Anastasia Brechko, Miley Chan, Catalina Cortes, Genevieve Doben, Ingis Francois, Juliana Loor, Viola Magro (not pictured), Ryan McCann, Emily Nicholls (not pictured), Olivia Ryle, Johanna Skehan, Andrew Vaillancourt, Sophia Veilleux, Evelyn Veilleux, Finley Wittmann, Eden Young, and Naomi Young – are excited to perform in the holiday classic, The Nutcracker. The Nutcracker will run from Friday, December 9th through Sunday, December 11th, 2022. Affordable ticket prices are between $30.00 – $45.00. All tickets may be obtained through www.NSBinc.org or by calling 800-595-4849 (4tix). * For those who qualify, complimentary tickets are also available through NYB's S.T.A.R.S. Program, a community outreach program created to encourage and educate children and individuals of all ages who might not otherwise have the opportunity to attend the ballet. Contact NYB at 781 944-9100 if your group, school or organization may qualify for STARS or Group Rates of 20 or more. 
A delightful story that includes a battle with mice, mischief, magic, and a beautiful Sugar Plum Fairy dancing in her Palace of Sweets, The Nutcracker has something for the whole family.
Tickets are expected to sell out quickly, so reserve yours now!
Choreographed by: Artistic Director, Denise Cecere & Joseph Jefferies
Music by: Peter Ilych Tchaikovsky
For more information about Northeast Youth Ballet, or to purchase tickets please visit their website at www.NSBinc.org or by calling 800-595-4849 (4tix).