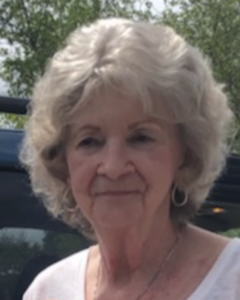 Ann E. Murphy of Reading passed away on Friday, November 11, 2022. She was 75 years of age.
Born on Wednesday, May 14, 1947, in Boston, Ann was the loving daughter of the late Charles Murphy and Catherine (Slattery) Murphy. Ann was a warm, kind, and gentle daughter, sister, mother, grandmother, aunt, and friend who will be deeply missed. 
She graduated from Somerville High School and Bunker Hill Community College. She was an insurance agent for many years, most recently at Gilbert Insurance in Medford, MA.
Ann was the beloved mother of Jennifer Murphy McDermott (Scott) of Forsyth, MT, formerly of Somerville, MA, and of Laura Swaine (Al) of Milbury, MA. The cherished grandmother of Taylor McDermott of Missoula, MT, Tara and Joey McDermott of Forsyth, MT, and Katelyn and Michael Swaine of Milbury, MA. She was the devoted partner of Connie DellaRusso of Everett, MA, and the dear sister of Helen Estabrook, and (predeceased by) Margaret Joyce, Theresa Joyce, Mary Chicoine, and John Murphy. Ann is also lovingly survived by many nieces, nephews, cousins and friends.
A celebration of life will be held at a later date.To order memorial trees or send flowers to the family in memory of Ann E. Murphy, please visit our flower store.