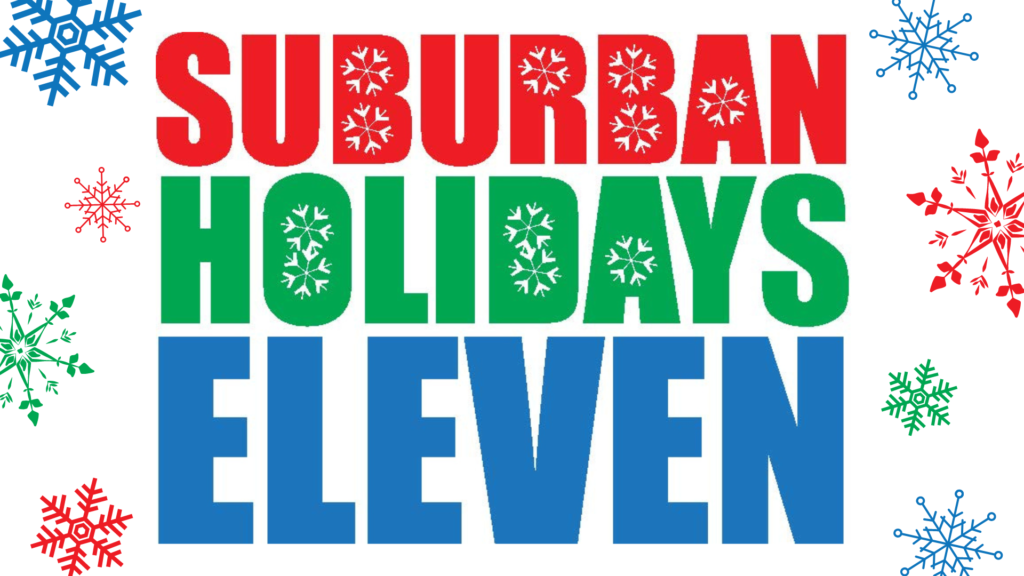 Reading, MA — It is the eleventh year of QP's perennial crowd favorite, "Suburban Holidays," and QP will present six new short plays to kick off the holiday season, including one from local Boston area playwright, Margie Semilof, and two directed by local Reading residents Mary Ellen Macri and Donna Corbett.
Each short play is built around a holiday theme of any type and from any season, but focusing on family and fun. This year's plays include:
'Calendar Girl' by Ken Preuss, directed by Chris Rose
'Anchovies and Roses: A Valentine's Day Comedy' by Bill Brohaugh & Lisa Holt, directed by Glenn Wakeley
'The Goats of Christmas Present' by Peter Dakutis, directed by Lisa Burdick
'Inbetweeny Halloweeny' by Nicky Denovan, directed by Nick Gould
'Father's Day' by Margie Semilof, directed by Mary Ellen Macri
'MISS-LED' by Dwayne Yancey, directed by Donna Corbett
Featuring: Moira Beale, Kathy Bedard, Barbara Bourgeois, Hanna Burnett, Lennie Chasse, Deacon Fisher, Samantha Fisher, James Haas, Jaime Hennessy, Jennifer Hurley, Laura Liberge, Shawn Maguire, Alex Neville, Jon Nuquist, Spencer O'Dowd, John Pease, Jodie Putnam, Andrew Quinney, Kris Reynolds, Chris Rose, Angela Rossi, Brian Sensale, Celia Sensale, Ken Tucci, Jon Workman, and Michaela Zullo.
Single tickets are $20, $18 for Seniors/Students, and can be purchased online at qptheater.com/box-office/ or by calling the QP Box Office at (781) 942-2212. Only checks and cash are accepted at the door.
Friday and Saturday performances are at 8PM. Sunday performances are at 2PM.
Though masks are no longer required while in the theater, they are strongly encouraged. QP's full COVID policies can be viewed here: https://www.qptheater.com/covid-19-policies/