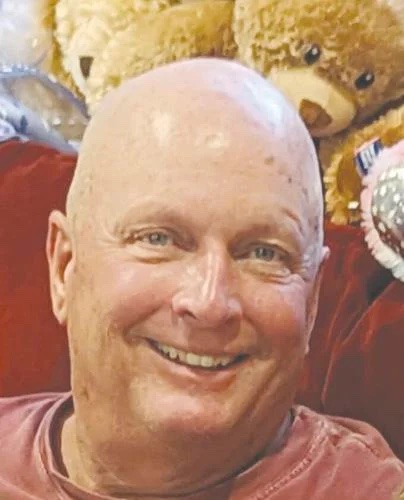 Richard Allen Bickford (known as "Bic" and, more recently, "Grampy") died the morning of November 8, 2022, at the age of 65 in Delray Beach, Florida.
Grampy grew up in Reading, Massachusetts, where he ran track well enough to bring him to Cornell University, where he gained a B.S. in Mechanical Engineering. After graduation, Rich worked for many years at Digital Equipment Corporation (DEC) designing computer chips. He made a midlife career switch and spent over a decade as a high school physics and chemistry teacher at Claremont Academy (the A.L.L. school) in Worcester, Massachusetts. After early retirement and moving down to Delray Beach, Florida, for the majority of his time, he began volunteer math tutoring at a local elementary school. He spent summers at his happy place: Lake Winnipesaukee in Weirs Beach, New Hampshire, on the dock with a beer in his hand and a gob of sunscreen on his nose.
Rich was a total goofball and brought great joy into the lives of his family and friends. You always knew when he was in a room because of his booming, unique laugh and playful demeanor. He passed on his love of golf and skiing to his son, his Zen with nature to his stepdaughter, and his cooking skills to his stepson, and he loved taking them all boating and tubing on the lake. He was ecstatic to upgrade his title to "Grampy" with the birth of his granddaughters. He spent his time playing pool, seeing live music, and drinking and eating at the bars with his friends, which he especially enjoyed when he could get a good happy hour deal.
He is survived by his children, Kevin (Amanda), Alex (Alicia), and Ross (Elizabeth); his two beloved granddaughters, Kallie and Paige; and his sister, Debbie. He leaves behind countless lifelong friends and extended family members across New Hampshire, Massachusetts, Florida, and beyond.
A celebration of life will be held next summer at "the lake." Please email richbickfordmemorial@gmail.com to be added to the notification list for it, as his family will provide details in the future.
In his memory, we encourage people to donate to the National Alliance on Mental Illness (NAMI) at https://nami.org.