Appointment by Town Manager Fidel Maltez Effective Nov. 7, 2022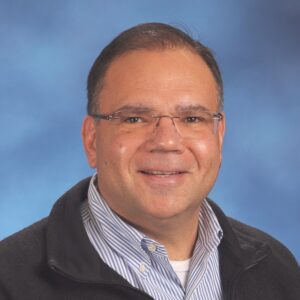 READING, MA – Town Manager Fidel Maltez is happy to announce that Matt Kraunelis, current Director of Administrative Services, will be appointed to Assistant Town Manager effective November 7, 2022. Jean Delios, current Assistant Town Manager, will be retiring after a long and successful municipal career effective February 1, 2023. During this transition, Kraunelis will continue to lead Administrative Services and Delios will continue to lead Public Services. Upon Jean's retirement, Kraunelis will lead a consolidated Administrative/Public Services Department.
Jean Delios is retiring after 40 years in public service; 34 in municipal government and six at the MBTA. Ms. Delios has been with the Town of Reading for 13 years, nine as Assistant Town Manager, working under three town managers: Peter Hechenbleikner, Bob LeLacheur, and Fidel Maltez. Other municipalities Delios has worked for include the cities of Everett, Lynn, Somerville, Peabody, and the town of Saugus. 
Matt Kraunelis joined the Town of Reading as Director of Administrative Services in May 2015 where he oversees the Technology, Operations/Procurement, Town Clerk/Elections, and Town Manager's office, and Human Resources divisions. He holds the role of Ombudsman, aiding citizens in their day-to-day relations with the town and handles communications, public information requests and media relations. Recent projects he managed include the website redesign and negotiating Reading's cable television license agreements. He also served as the liaison officer during the COVID-19 pandemic.
Prior to joining Reading, Kraunelis worked for the Commonwealth of Massachusetts as the Deputy Chief of Staff to the Undersecretary of the Office of Consumer Affairs and Business Regulation, Chief of Staff to the Mayor of City of Methuen, and as Assistant General Counsel for the Commonwealth's Department of Mental Health. He also served three terms as a Methuen City Councilor and has held a variety of other legal positions for public entities and private firms.
Kraunelis holds a Juris Doctor from Suffolk University Law School and a BA from Merrimack College. He is admitted to the Bar in both Massachusetts and New Hampshire.
Kraunelis maintains professional affiliations with the Massachusetts Municipal Lawyers Association, New Hampshire Bar Association, Volunteer Lawyers for the Arts, and the Massachusetts Public Information Officers Network.
He is also an active member of his community having recently served as a member of the Methuen Cultural Council, the Mayor's Advisory Committee on Open Space & Recreation, the Grey Court Poets, Methuen Arts, as well as other local organizations.
Kraunelis has two children, Jack and Sarah, and a doggo named Bailey. He lives in Methuen.