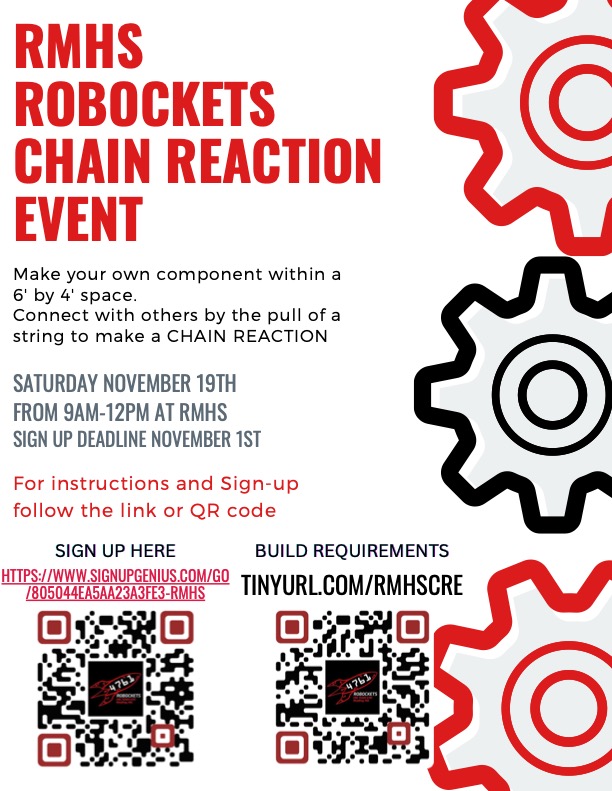 Hello fellow STEM enthusiasts!
Reading Memorial High School's Robotics Team, The Robockets, would like to extend an invitation to you to attend our upcoming Chain Reaction event on the 19th of November at the Reading Memorial High School from 9am – 12pm. The event will focus on the creation of one large Rube Goldberg style machine where participants bring their homemade segment of the machine that can link together with multiple segments created by other participants to create one large satisfying Chain Reaction. There will be snacks and drinks as well!
Here are the specific requirements for you to follow: https://docs.google.com/document/d/1uRjkXOPpQzFN2KrQZLrwhbmimO7Nt56aFj-b6YIE64Y/edit 
To sign up use this link: https://www.signupgenius.com/go/805044ea5aa23a3fe3-rmhs  
Hope to see you there!
Thank you, The Robotics Team