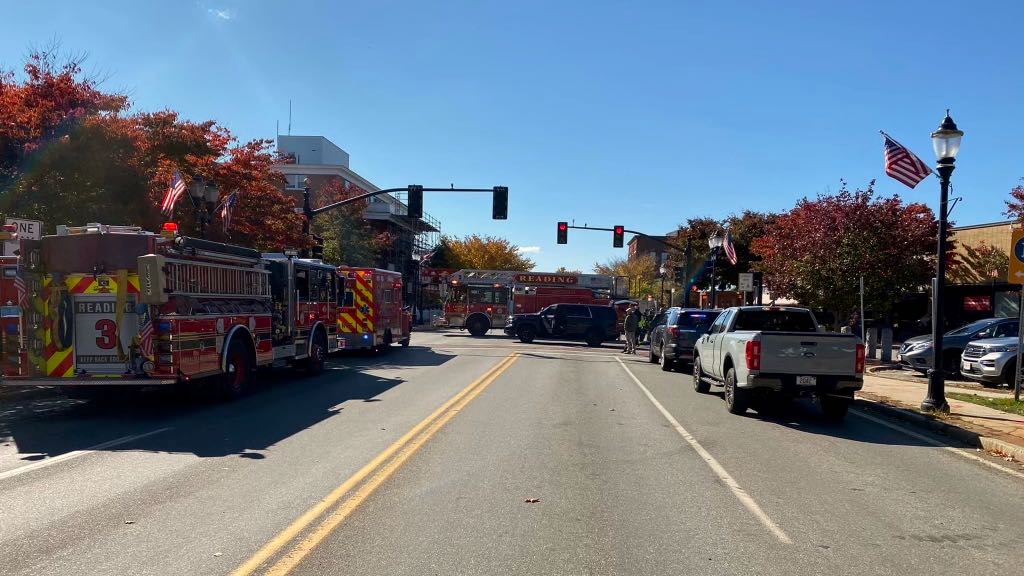 Main Street has reopened
A message from Town Manager Fidel Maltez, Chief of Police David J. Clark, and Fire Chief Gregory Burns.
Reading, MA — The Town of Reading reports that the Reading Police, Fire, Municipal Light, and Inspectional Services Departments are responding to an apparent power issue in Reading Center.
Town departments first received reports of electrical issues at about 10:30 a.m. on Wednesday. Businesses in the 600 block of Main Street, between Haven and Woburn Streets, reported issues including a burned surge protector, electrical smells, and flickering lights. Initial reports also indicated a traffic light was out.
The Reading Municipal Light Department immediately cut power to eight businesses out of an abundance of caution. RMLD crews are on scene evaluating transformers in the area, supported by Reading public safety departments. Officials do not have an estimated time when power will be restored.
The cause of the issue is unknown at this time. Main Street is expected to reopen on a limited basis shortly, though motorists are encouraged to seek alternate routes.
The issue is believed to be isolated to the Reading Center area, but residents and businesses are encouraged to report any issues they experience by calling the Reading Municipal Light Department directly at 781-942-6598.