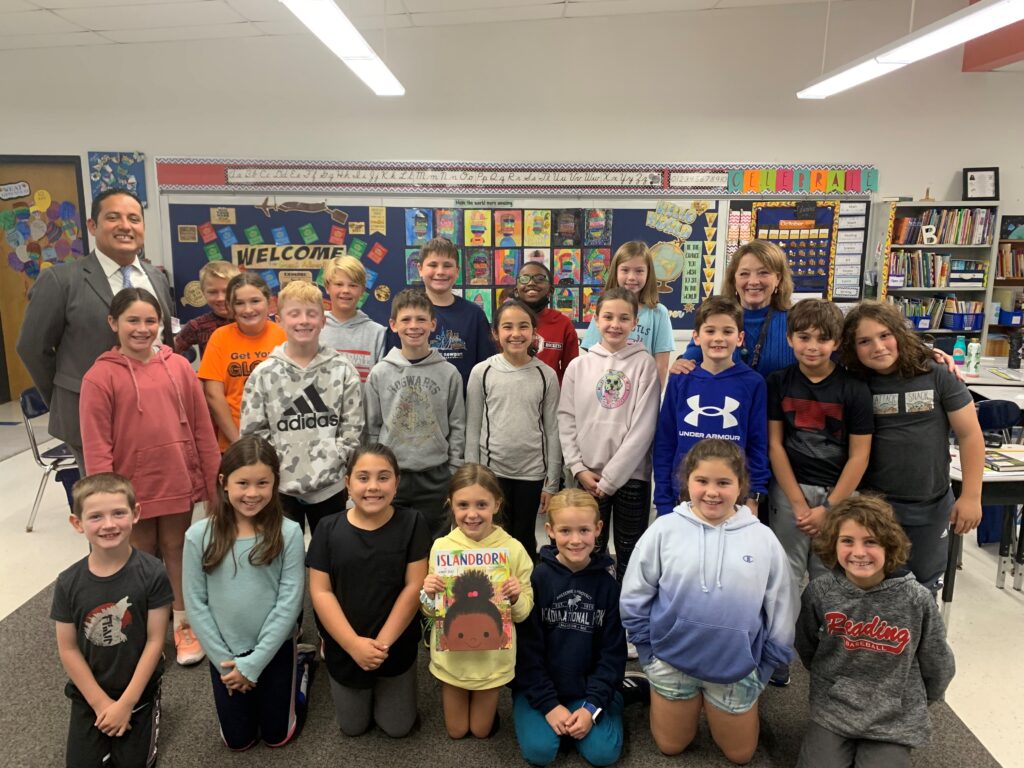 Reading, MA — On Wednesday, October 4, 2022, Town Manager Fidel Maltez visited Mrs. Patti Beckman's fourth-grade class at Birch Meadow Elementary School.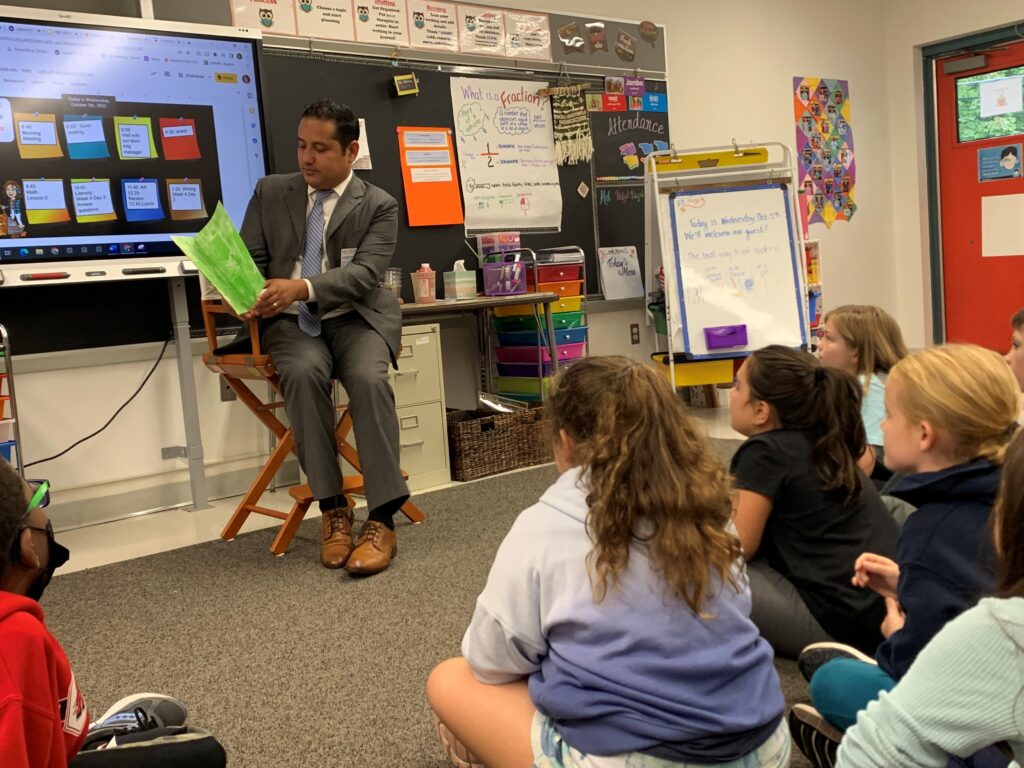 Maltez read a book to the class and answered some tough questions. One of the students asked if the town could amend the town bylaws to allow dogs on leashes in our cemeteries. "You make a fine Town Meeting Member one day," Maltez told the student.
Maltez thanked Birch Meadow Principal Stephen Burnham and Mrs. Beckman for setting up the visit.