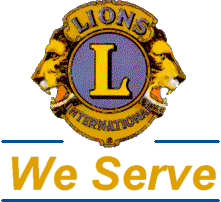 The bus is ready to roll! Travel in comfort with the Reading Lions for a fun day at Mohegan Sun on Sunday, November 6. The bus leaves at a reasonable 9:00am for the approximate 2-hour ride to this amazing New England destination which includes over 300,000 square feet of gaming excitement, plus many retail shops and restaurants.
Along the way, we'll have raffles, and on the way back, there will be a movie–this popular event is fun whether you travel on your own or with friends. Sign up today to secure your seat!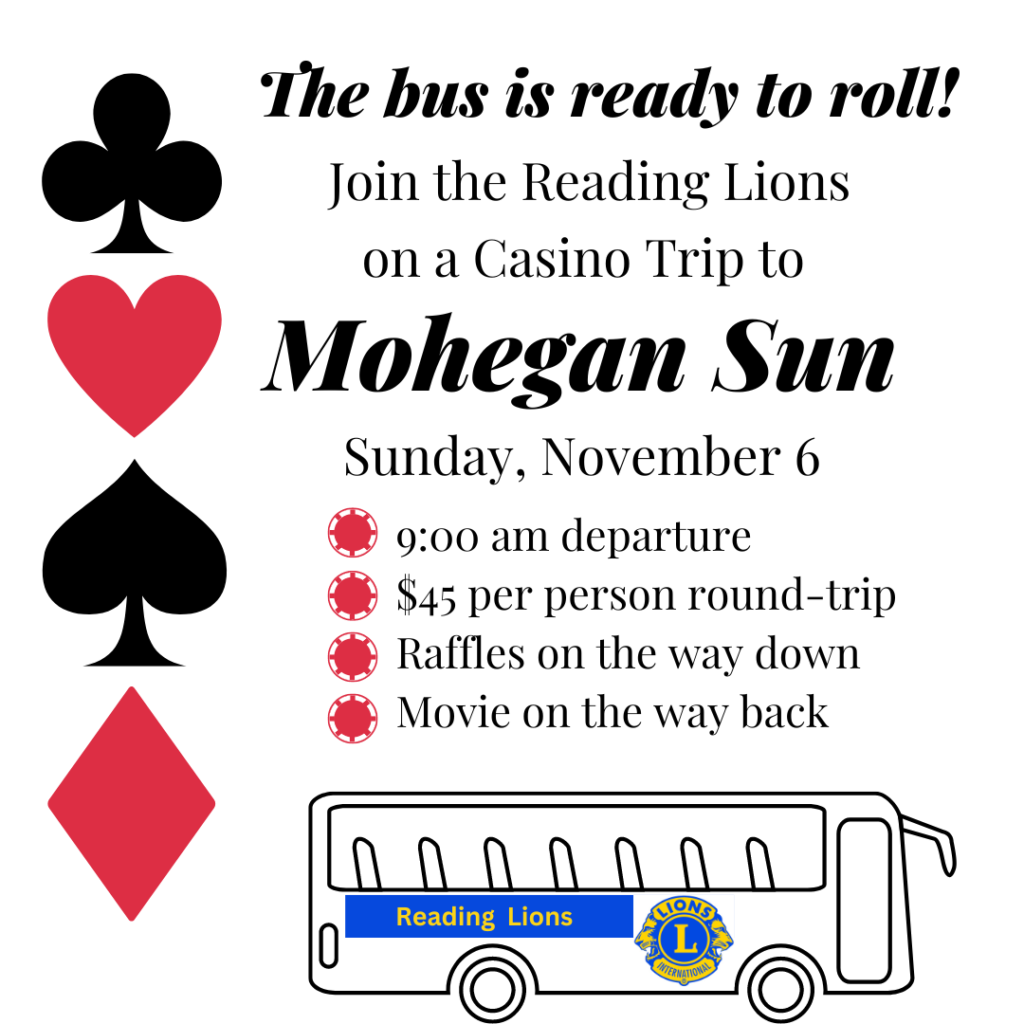 The round trip by luxury bus is $45, departing from the Pleasant Street Center, 49 Pleasant St., Reading, at 9:00am sharp and returns at 7:00pm. Sign up by sending a check made payable to The Reading Lions Club and include your name, address, phone, and the number attending. You can also contact the club at info@readinglionsclub.org or by phoning Sharon Thomas at 781-690-2760. Please send your payment care of Sharon Thomas-The Reading Lions Club, 9 Tennyson Circle, Reading, MA 01867 by October 17.
Proceeds from the trip raise funds for local charities, and scholarships, and assist families in need of vision care.
We are part of Lions Club International, the largest service organization in the world. Interested in joining the Lions? Learn about our club and contact us at readinglionsclub.org or find us on Facebook.