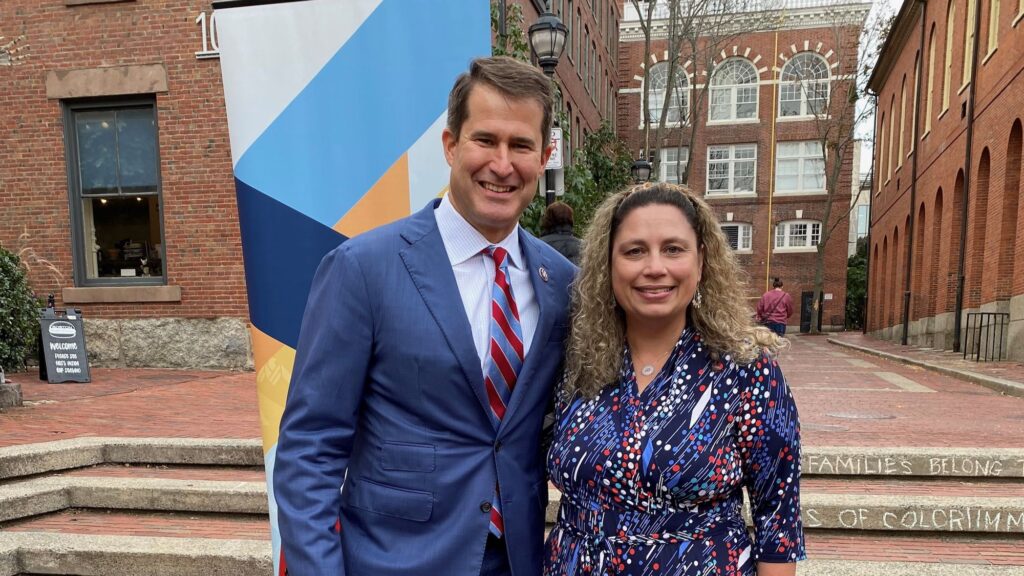 Reading, MA — Erica McNamara, Director of the Reading Coalition for Prevention and Support, was named as the recipient of the Rev. Peter J. Gomes Service Award by Congressman Seth Moulton on Friday. Each year, this award is given to one individual from the 6th Congressional District who exemplifies the qualities of integrity, compassion, and commitment to community, which were the foundational principles of Reverend Gomes, who was mentor for Moulton.
Moulton shared, "Reverend Gomes used to say, 'the very definition of service is to love our neighbors as ourselves, work for peace and not for war, and remember that the only hands on earth to do the work of service are our own.'"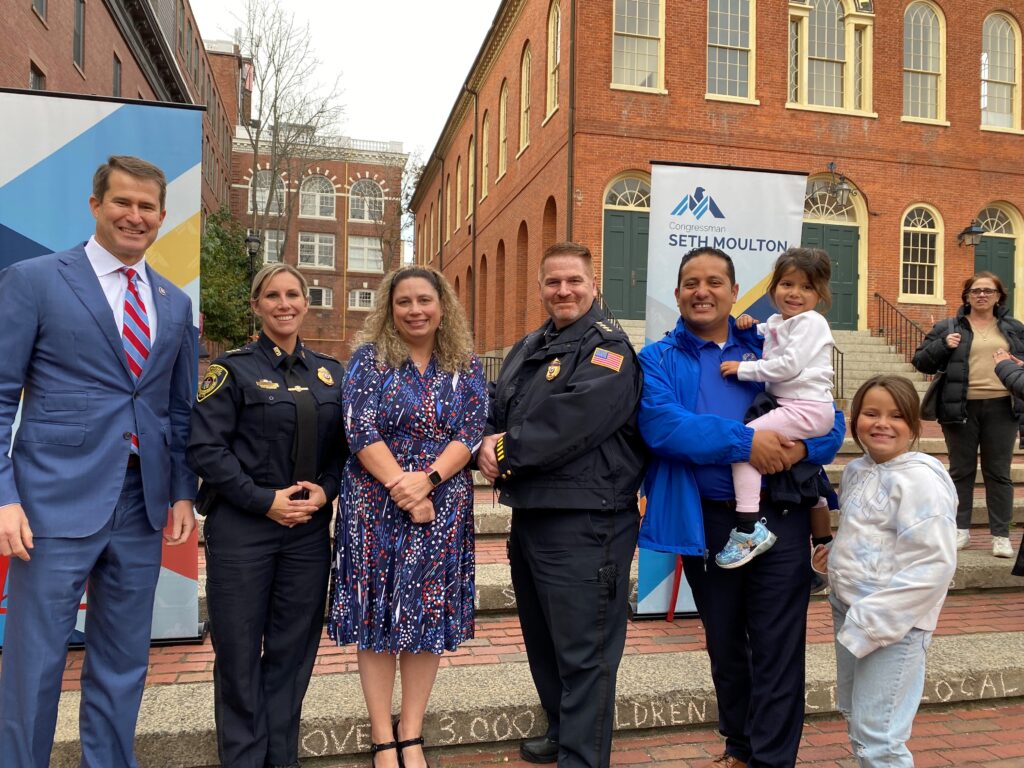 McNamara, who was nominated for the award by Town Manager Fidel Maltez, was one of five finalists for the award.
McNamara joined the Reading Coalition for Prevention & Support at the Reading Police Department in 2008. She has been instrumental in recently expanding the Coalition to include a Mental Health Clinician, an Outreach Coordinator, and a Crisis Intervention Team.
McNamara is a certified Mental Health First Aid instructor for the National Council for Mental Wellbeing and has taught Mental Health First Aid in Reading, reaching more than 1,000 adults and teens with the mental health literacy program. Prior to working in Reading, McNamara worked for the Lowell Community Health Center for 13 years.
Police Chief David Clark commented, "[McNamara] has shown a deep commitment to the wellbeing of the Reading community. She continually works toward the betterment of the Coalition and always jumps at opportunities to expand it so that we can best serve our community. She is so deserving of this honor."
McNamara reacted, saying, "I was surprised and delighted to be chosen as the award recipient. The best part of this experience was meeting my fellow nominees and learning about their work. It's an honor to be thought of in the same realm as Rev. Gomes. I appreciate Fidel Maltez for taking the time to nominate me, Congressman Seth Moulton for championing public service, and to my Reading Police colleagues for their day-to-day support."
The Reading Coalition for Prevention & Support, formerly known as RCASA, was established in 2006. The Coalition started as a town, police, school, and community initiative focused on improving collaboration and reducing substance use disorder. Today, the Coalition, funded under the Reading Police Department, offers programs and services that focus on substance use prevention and mental health promotion. Learn more about the Coalition and its work at reading.k12.ma.us/community/readingcoalition/