September 2, 1955 – August 31, 2022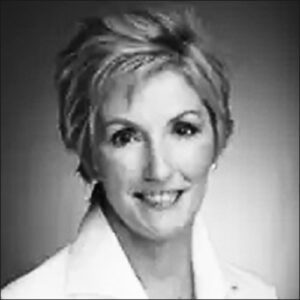 McDougall, Mary Collins, age 66, of California, died on August 31 following a courageous battle with Multiple System Atrophy (MSA). Mary was raised in Reading, Massachusetts, as the oldest of eight children of the late Robert and Virginia (Ryan) Collins. Mary raised her family in Denver, Colorado, and Lake Oswego, Oregon, before moving to California, where she split her time between Palo Alto and Carmel.
Mary was a graduate of Dartmouth College (Class of 1977) and Harvard Business School (Class of 1981). Mary had a successful career in hi-tech. She was a serial entrepreneur and a leader in both public companies and early-stage ventures, with innovation and software technology at the core. As one of the first females to graduate with an engineering degree from Dartmouth, she was a pioneer in her field and worked tirelessly to promote equality of opportunities for women in business.
In recent years, Mary shared her talents and time mentoring other female entrepreneurs as an Advisor at Astia, a venture fund that invests in women-owned companies. Mary was equally passionate about her family, politics,the environment, and her garden. Her bright humor, keen observations, shared wisdom, and especially her love will be greatly missed.
Mary was a mother, grandmother, spouse, and sister to her beautiful family. Mary leaves her husband Don; sons Colin of Jamaica Plain, Ryan of San Mateo, CA, Michael of Morgan Hill, CA; and six grandchildren: Dylan,
Madison, Ellen, Duncan, William, and Robert. Mary is also survived by her siblings Patricia Collins of Falls Church, VA, Michael Collins of Irvine, CA, Peter Collins of Reading, Kathleen Forelli of Carlisle, Neil Collins of Marblehead, Gail Bernardin of Carlisle, and Tara Collins Donnelly of Brookline.
A Celebration of Mary's Life will be held on Saturday, October 29. Please contact the family for more details. Charitable contributions in memory of Mary may be made to Power Over Parkinson's in Monterey, CA poweroverparkinsons.org or to The Brain Support Network brainsupportnetwork.org