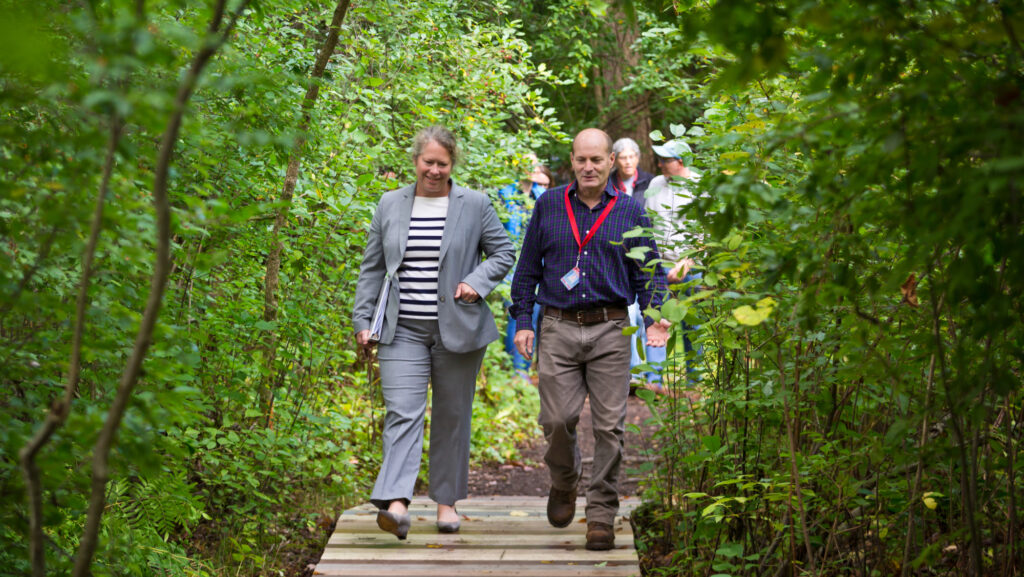 Reading, MA — Residents and dignitaries returned to the Maillet, Sommes, Morgan Conservation area on Wednesday to thank the state for its $2,116,578 Municipal Vulnerability Program (MVP) grant. According to Senior Planner Andrew McNichol, the grant, which is part of $32.8 million in grants state-wide, is the result of a multi-year and large regional study conducted by Mystic River Watershed Association, Resilient Mystic Collaborative, and its supporting communities. The project's primary goal is to reduce in-land flooding in Reading and relieve flood pressure on downstream communities by creating offline storage and treatment areas upstream of the Mystic River, the headwaters of which start at the Aberjona River. The grant will also improve trails and enhance access to the conservation area, which is located off Willow Street.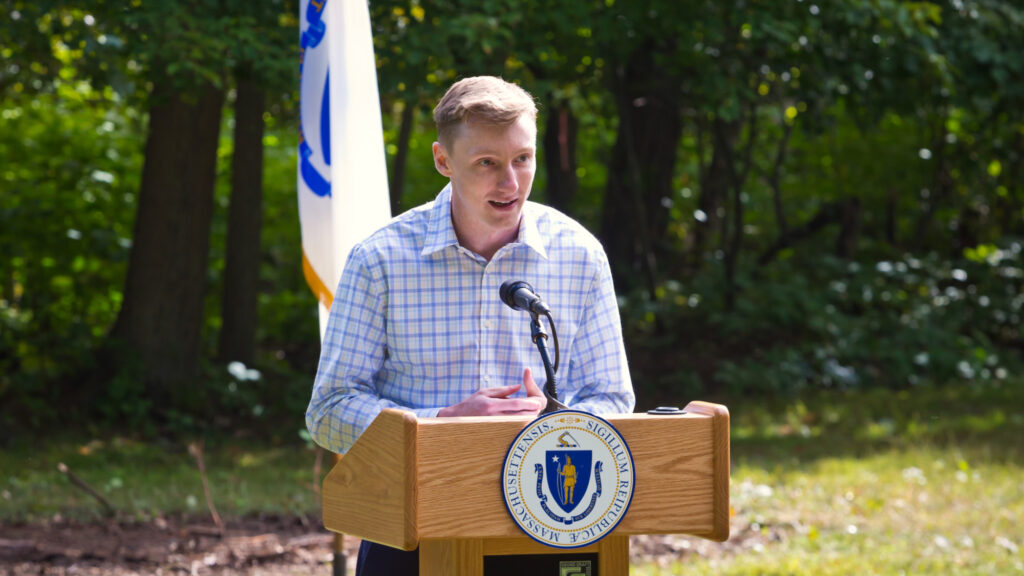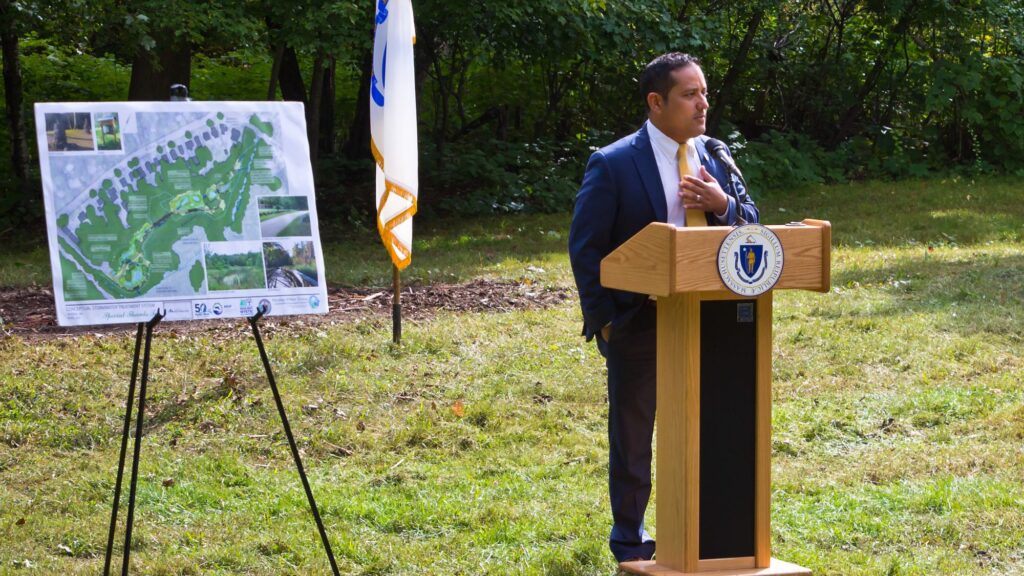 "We are grateful to the Commonwealth for this substantial grant funding," said Town Manager Fidel Maltez. "The Maillet, Sommes & Morgan Conservation stormwater project will make great strides to reduce flooding for thousands, improve public safety, reduce property loss, and enhance our trails and protect our natural resources."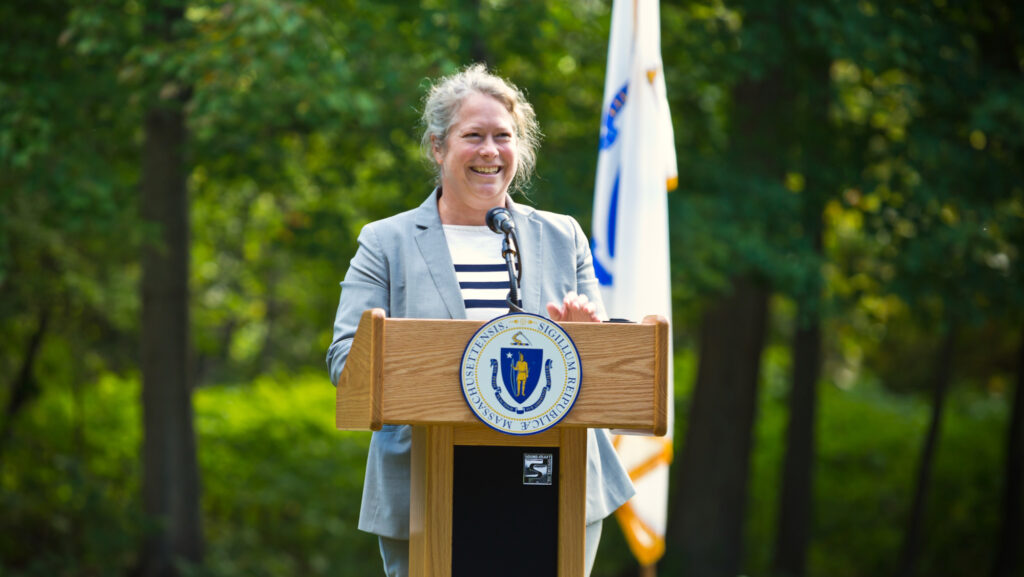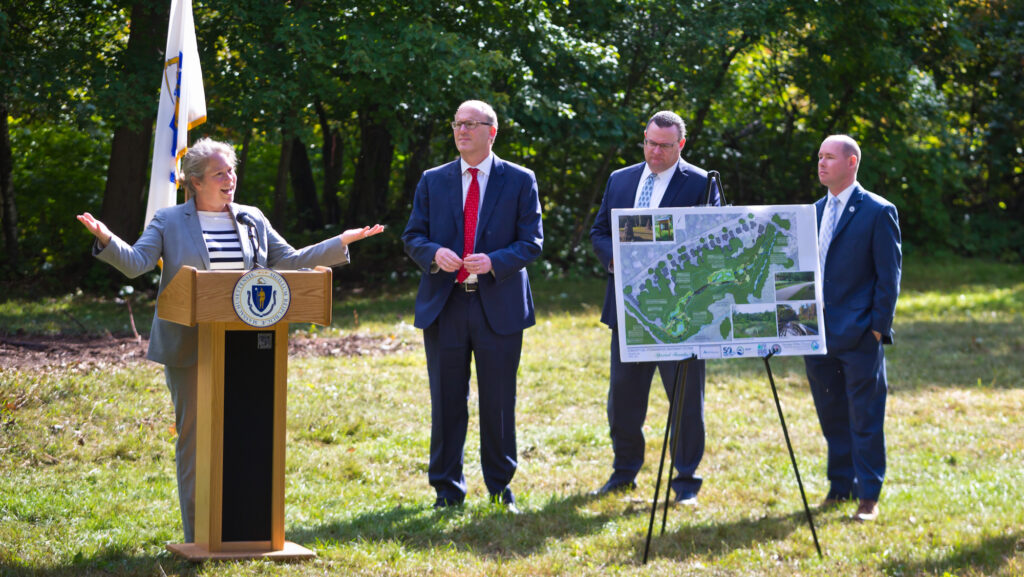 Massachusetts Energy and Environmental Affairs Secretary Beth Card conducted a site visit and shared that the project is part of the Baker Administration's focus on resilience and adaptation in a changing climate. "We are thrilled to continue to invest and support this important program," Card continued. "The more we create open space like this . . . the more likely [people] are to want to protect and invest in it for generations to come," Card concluded.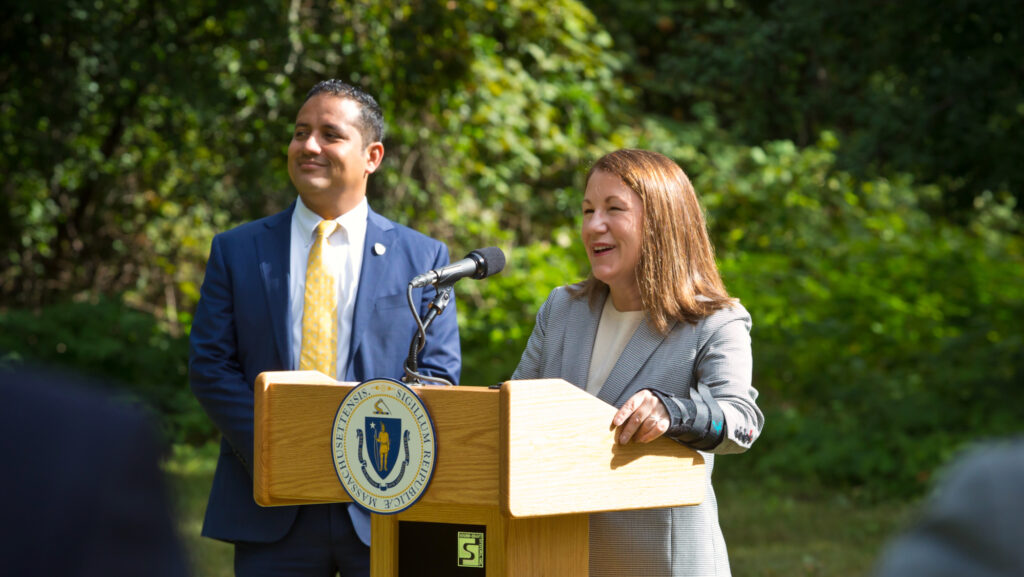 Select Board Vice Chair Karen Herrick also expressed enthusiasm for the project. "I am thrilled that Reading is an MVP Community and that all of the hard work and collaboration between Town Staff, volunteers, our State legislative delegation, Secretary Card, and so many regional groups has resulted in this remarkable opportunity to mitigate current and future regional flooding as well as to enhance critical habitat within Reading.  We are excited to get started," Herrick stated.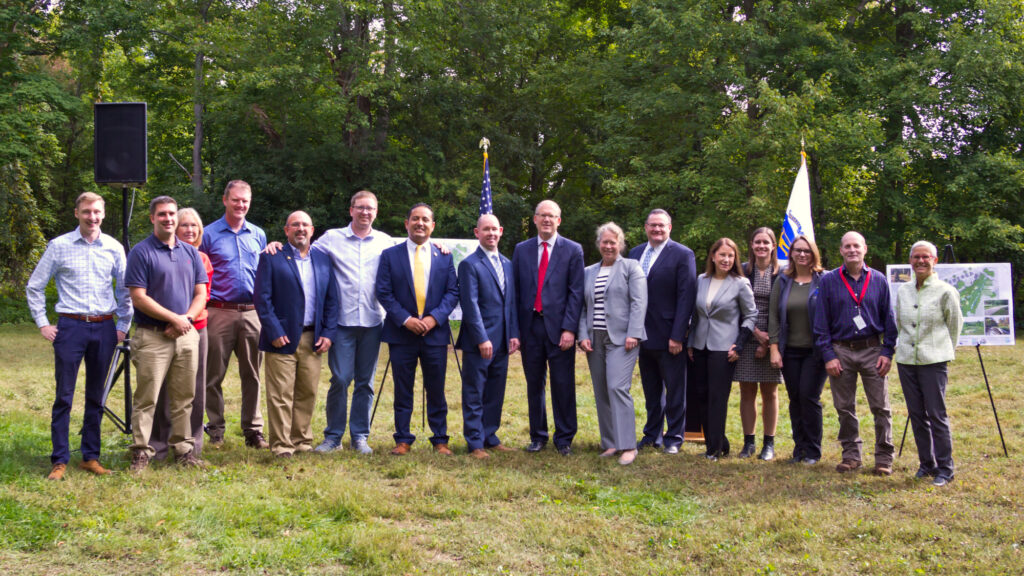 State Senator Jason Lewis continued, "The MVP program is a great example of the kind of leadership we have in Massachusetts for addressing the impact of climate change." Representative Brad Jones added, "This is a textbook case for regional cooperation, state cooperation, and state-local cooperation." Representative Richard Haggerty commented, "This shows the commitment the legislature has, the Baker administration has, and that I know all our local leaders have to address climate change and to provide recreational areas for our community." Haggerty concluded, "This is a team effort."
As a side note, Jones also mentioned that the legislation needed for Reading to join "Green Communities" will likely be on the governor's desk next week.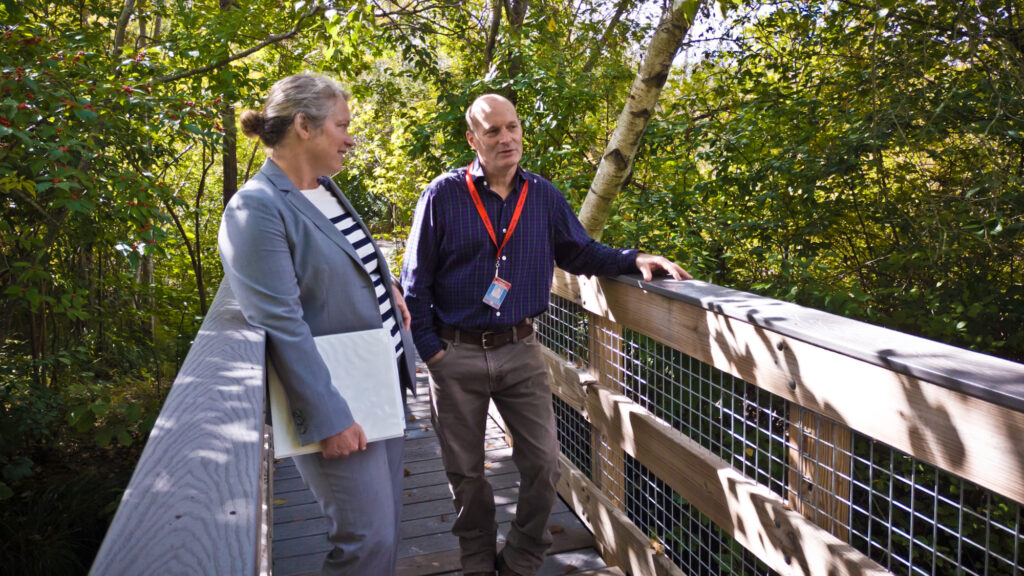 McNichol noted that the project would not have come about without the efforts of several members of the DPW, Planning, and Engineering staff, especially Alex Rozycki in Engineering and Chuck Tirone in Conservation.
The MVP grant program was launched in 2017 and provides communities with funding and technical support to identify climate hazards, develop strategies to improve resilience and implement priority actions to adapt to climate change. The Baker Administration has awarded $100 million to 97% of the Commonwealth's cities and towns through the MVP program.