Saturday, October 15, 2022
9:00 – 2:00 pm
UU Church of Reading
239 Woburn Street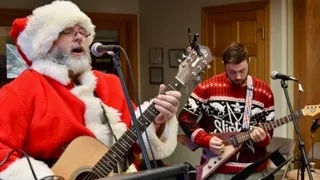 Reading, MA — The Kris Kringle Fair is the church's biggest fellowship event and fundraiser of the year. When the fair comes around each fall, everyone at UUCR organizes, donates, bakes, cooks, sings, plays music, greets, staffs tables, or shops—working side by side to make this daylong fair a much-anticipated and -enjoyed event for the church, for Reading, and for surrounding communities. 
The 2022 fair will be on October 15, 2022, from 9 to 2. Sales will take place indoors as well as under the tent. Booths include Attic Treasures, Toys and Kids Books, Silent Auction, Potpourri, Boutique, Raffle, Live Music, Baked Goods, Country Store, Jewelry, and Snack Bar.
Preparations are underway. Donations will be accepted starting on October 9, except Jewelry which can be donated at any time the church is open. Please see the weekly newsletter for where to bring your donations and what you can do to help.
Each year the UUCR Quilters design and create a quilt for auction at the fair. "Coming Together in Love" was created in 2022.
For information about the Kris Kringle Fair, please contact our Member Services & Volunteer Coordinator.