January 28, 1930 – September 17, 2022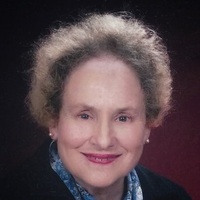 Dorothy May Lautzenheiser (Potter) died suddenly at age 92 on September 17. Born in Malden, MA, to Samuel and Dorothy Potter. She was the youngest of three with brothers Harold (dec.) and Samuel (dec.). Mother of John, Thomas, and William. Stepmother of Anne and Mary. Grandmother of Sarah, David, and Aine. Aunt to Susan and James.
Dorothy was selfless, devoted, generous, and loving, and met the world with openness, humor, and savvy. Inspired by her high-school literature teacher and by a love of the novels of Charles Dickens, which she could quote from by heart, she had ambitions to become a teacher. When her father died unexpectedly, she instead studied to become a secretary to help support her family. She quickly learned to be (like Dickens) a master at shorthand, a skill she continued to use for most of her life.
In her career, Dorothy rose to executive-level administrative roles at Boston-based companies such as Liberty Mutual, and in her free time, she pursued her love of the outdoors, particularly with the Appalachian Mountain Club and downhill skiing. After many years of rejecting suitors, Dorothy found her match when a 1969 snowstorm, causing the cancellation of an AMC snowshoeing event, stranded her with another of the event-goers, an older, widowed climatologist named Robert Lautzenheiser. Dorothy and Bob were soon married and settled in Reading, MA. They were inseparable beloveds for fifty years until his death at age 103 in August 2019. Dorothy was stepmother to Bob's daughters, Anne and Mary, and welcomed three of her own children: John and identical twins Thomas and William. "I liked one so much, I ordered another," she used to say. 
Dorothy was a warm, wonderful mom renowned for her crowded and overflowing holiday tables — always with several kinds of pie for dessert, all from scratch; and loved by all of her many friends for her delightful, easy, welcoming manner. Hospitality was a keystone for her, as was her faith. Dorothy was an active member of the congregation at Reading's United Methodist Church for decades, including as a Sunday School teacher. After Bob's passing, she missed her husband fiercely, but said her children kept her going: "I used to have four boyfriends, now I have three." Her love of literature endured, stating her plans to re-read "To Kill a Mockingbird" only a few days before her unexpected death from heart failure. In life, she fostered and encouraged, through example, unconditional love for her family and friends, and that love was overwhelmingly reciprocated. With a twinkle in her eye, Dorothy's warm presence, intuition, and empathy were gifts to all who knew her. Her loss is deeply felt.
A service in celebration of Dorothy's life will be held at the Old South United Methodist Church in Reading at 12 pm on Saturday, September 24, with a visiting hour from 11 am to 12 pm. Burial will follow at Charles Lawn Cemetery. In lieu of flowers, please consider a charitable donation to the Massachusetts Audubon Society, 208 South Great Rd. Lincoln, MA 01773 or www.massaudubon.org
To send a flower arrangement or to plant trees in memory of Dorothy M. Lautzenheiser, please click here to visit our Sympathy Store.