Dates: September 10 – October 17
Artist List/Venue Map: Download from DRAW01867.org, facebook.com/DRAW01867, or Library has limited paper copies.
While you shop and stroll around the downtown or visit the Reading Library, enjoy this year's Art Walk with more than 50 artists and over 70 works of art on display. It's not to be missed!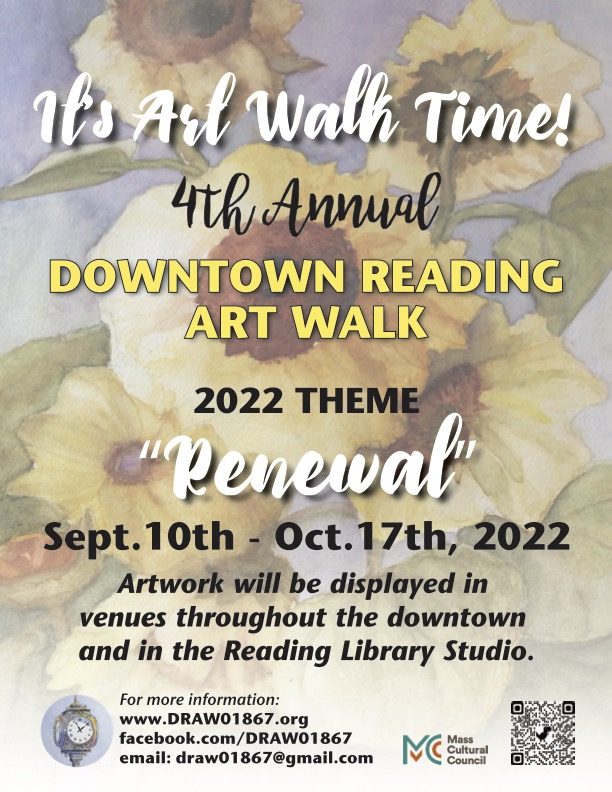 2022_Map_Art_List