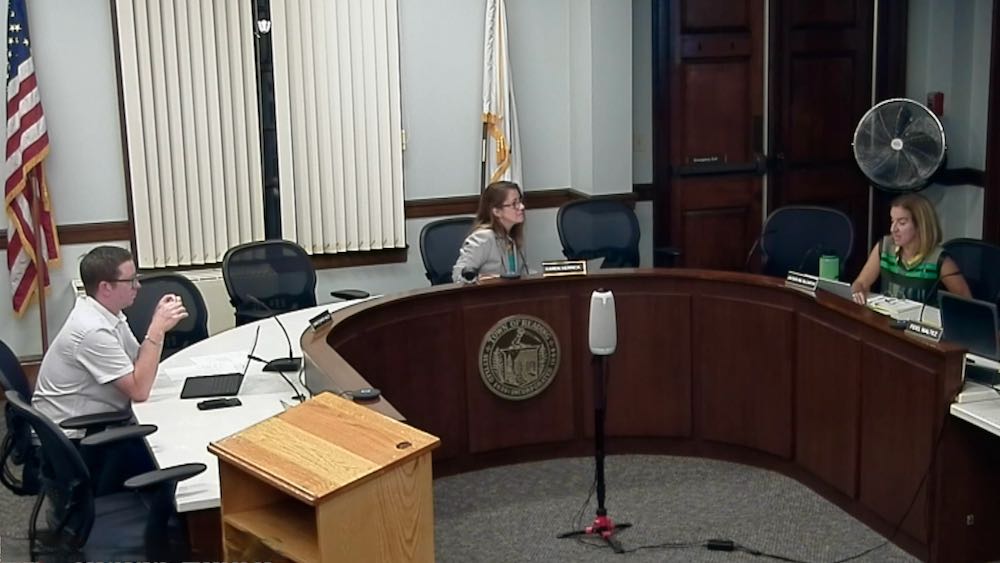 Reading, MA — Climate Advisory Committee chair David Zeek presented a proposal to the Select Board on Tuesday that would create a bylaw prohibiting food establishments in Reading from using or distributing rigid and single-use foam containers made from polystyrene. Polystyrene is indicated with the recycling number six on its packaging and is often used for take-out or leftover "doggie bags" from food establishments or for single-use utensils. The ban would include restaurants, food vendors, and other organizations which serve food to the public. The purpose of the presentation was to ask the board to support a bylaw to this effect and include it in the warrant for November Town Meeting.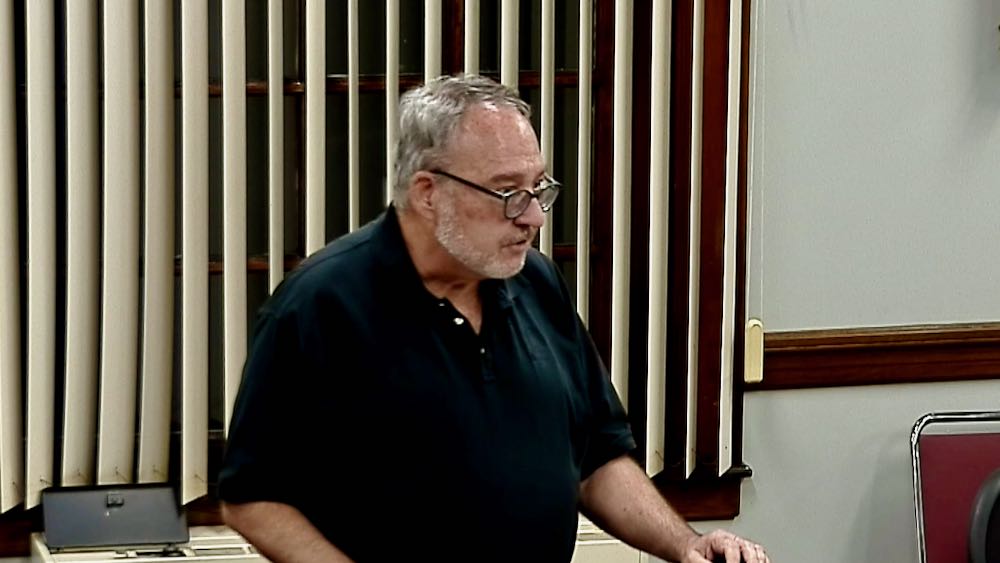 In presenting the plan, Zeek indicated that the proposed ban would not be for items made out of other types of plastics, nor would it be a ban on the sale of polystyrene products purchased in bulk for personal use at retail establishments. It would also not apply to situations where food comes to a store or restaurant prepackaged with the material.
Zeek continued, sharing that polystyrene is the only plastic used in food packaging that is considered carcinogenic. He shared that the carcinogenic material has been shown to leak into food. Zeek also argued that polystyrene is a health hazard for wildlife; it takes over 200 years to break down in the environment and is seldom recycled.
Alternative products that could be used in place of polystyrene are paper, cardboard, foil pans, compostable materials, and other plastics. Zeek shared that 47 other communities in the Commonwealth have enacted a similar ban.
Polystyrenebylaw81422

Select Board member Chris Haley expressed concerns with the proposal, the most significant being that the potential cost for alternative packaging could be five times as much as the polystyrene materials, placing an undue burden on small businesses. "Business will get wrecked by this," Haley suggested. He also expressed concern that the ban would not include grocery stores. However, Haley did indicate that he would favor moving the matter to Town Meeting to hear the opinions of all 192 members, though as written, he would vote against the bylaw.
Zeek countered, sharing his belief that alternative packaging may only cost pennies more per item. Town Manager Fidel Maltez suggested that Zeek be sure to have correct data if a presentation is made to Town Meeting. He also suggested outreach to all businesses, seeking their support for the ban. Select Board member Jackie McCarthy also indicated that she would like a breakdown of cost comparisons for the alternative packaging.
Select Board member Carlo Bacci shared concerns about the proposed bylaw's timing during a time when small businesses are struggling, and supply chains are limited. Though he "applauds the effort," he suggested publishing the facts about polystyrene and "letting the consumers choose." The warrant for Town Meeting will be decided upon and closed at the September 20 Select Board meeting.