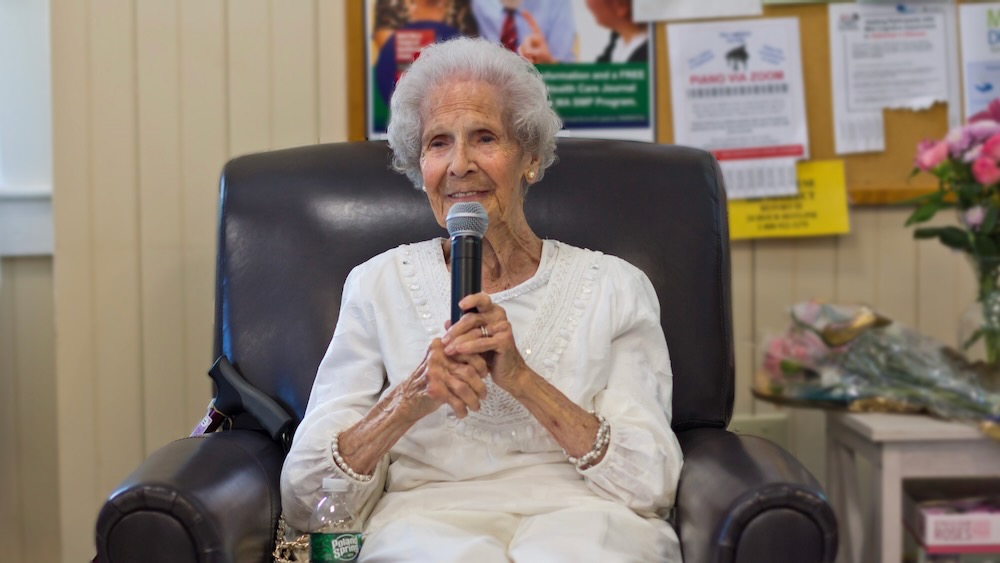 Reading, MA — Reading paused on Wednesday to help long-time resident Sally Hoyt celebrate her upcoming 100th birthday. The celebration, held in the Sally Hoyt Great Room at the Pleasant Street Center, was highlighted by recognitions of Hoyt's accomplishments.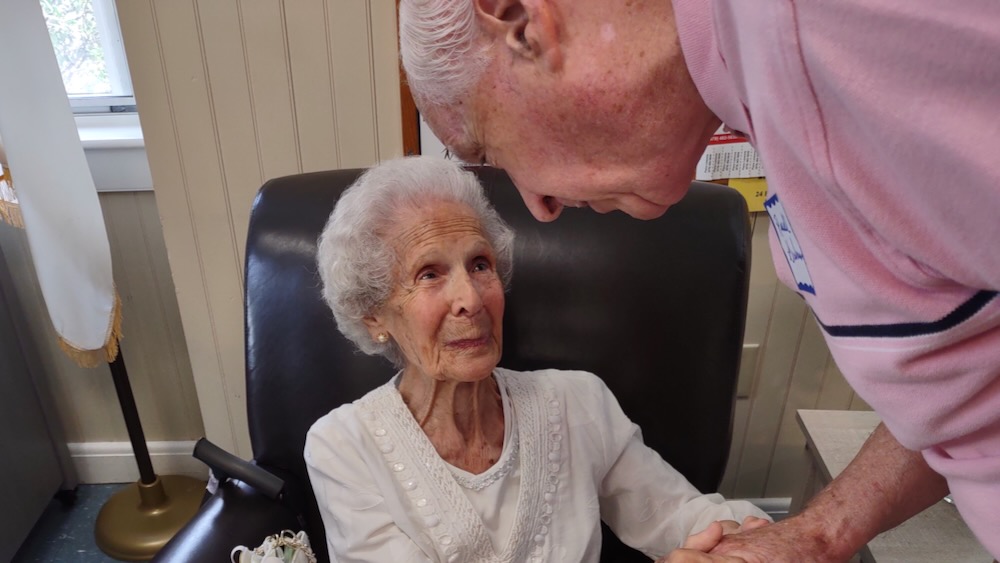 Hoyt joined the newly-formed Council on Aging in 1957. She joined the Conservation Commission in 1977 and became a constable in the same year. After thirteen years on the commission, Hoyt won election to the Board of Selectmen in 1990 and served on the board for twelve years. After her time on the Board of Selectmen, Hoyt returned to the Council on Aging, where she continues to serve.
Hoyt was a member of the Massachusetts Silver-Haired Legislature and the National Silver-Haired Congress. During that time, she was instrumental in promoting legislation supporting the rights of the elderly, of women, and of the disabled. She also has pursued conservation issues.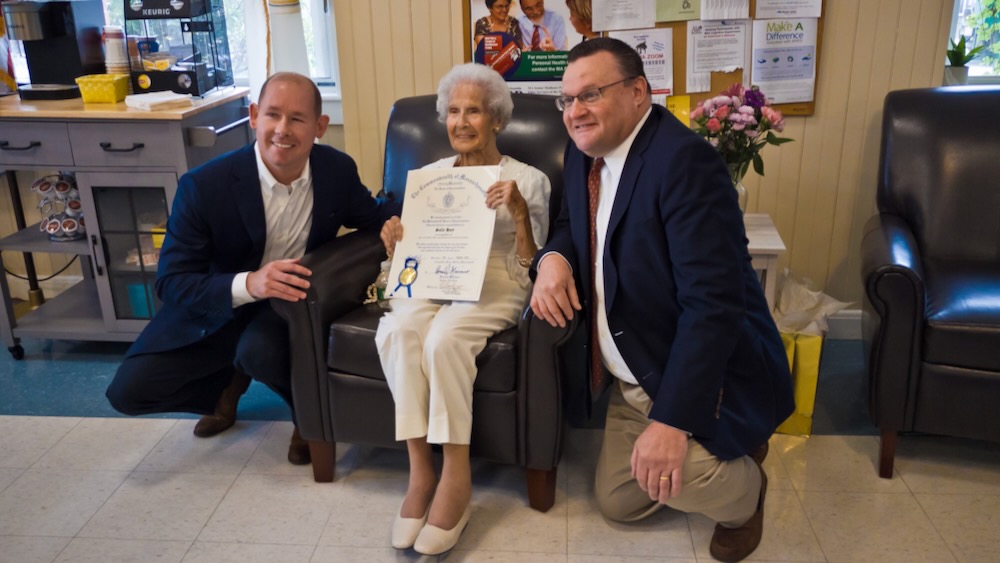 "Reading is a better place for having you as a member of the community," State Representative Richard Haggerty exclaimed. State Representative Bradley Jones added, "She is always polite, but always persistent. Sally did it the right way." Haggerty continued, "Her love of Reading is always on display and her years of service to the community are indelible." Haggerty and Jones presented Hoyt with a certificate of recognition and congratulations from the Massachusetts House of Representatives.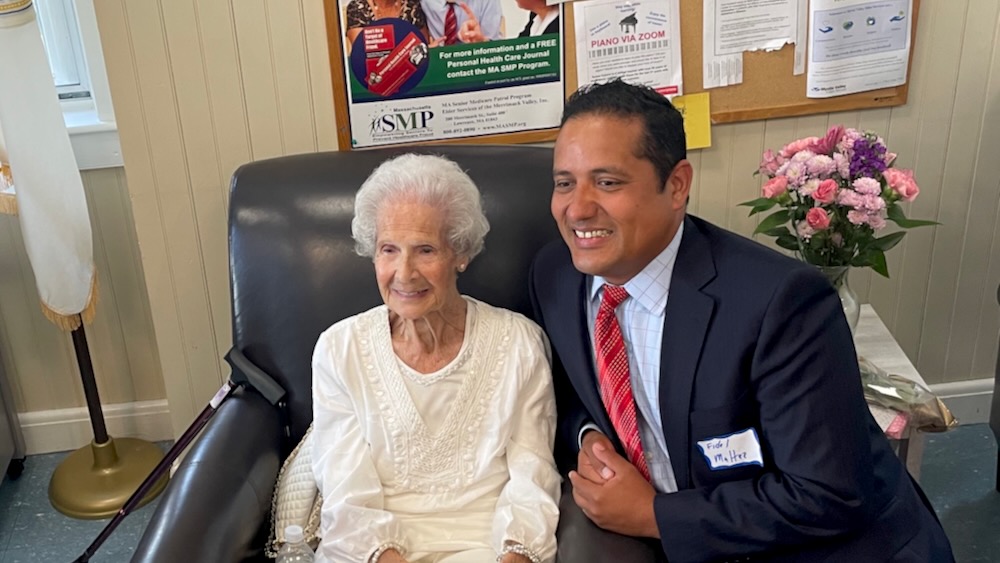 Town Manager Fidel Maltez, who was in attendance for the celebration, said, "Sally is the pinnacle of public service. She was working to improve our community well before my mother was born. She advocates for seniors, for women, for mothers, and she advocates for Reading. She is what we should all aspire to be. If I can be as accomplished and celebrated as she is at 100 years, my legacy will be cemented as her legacy is."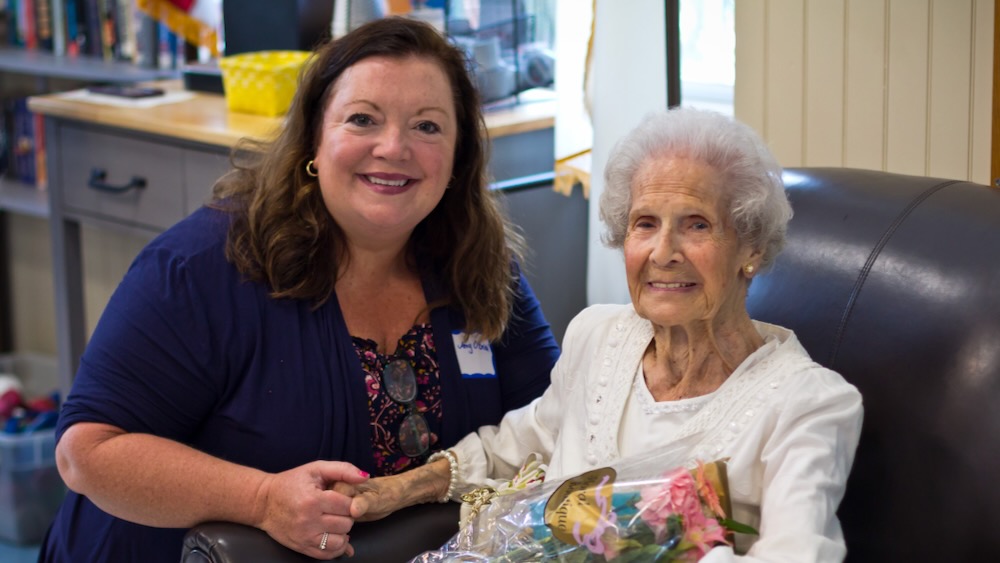 Elder & Human Service Administrator Amy O'Brien emceed the event saying, "It was a privilege to host Sally Hoyt's 100th birthday at the Pleasant Street Center in the room that was named after her. It was a wonderful turnout and so great to see Sally so happy."
Hoyt thanked the gathered crowd, stating how honored she was to everyone for helping her celebrate. She counseled, "Try to live each day positively; try to do what you can to help others." Hoyt will turn 100 on Saturday, August 20.