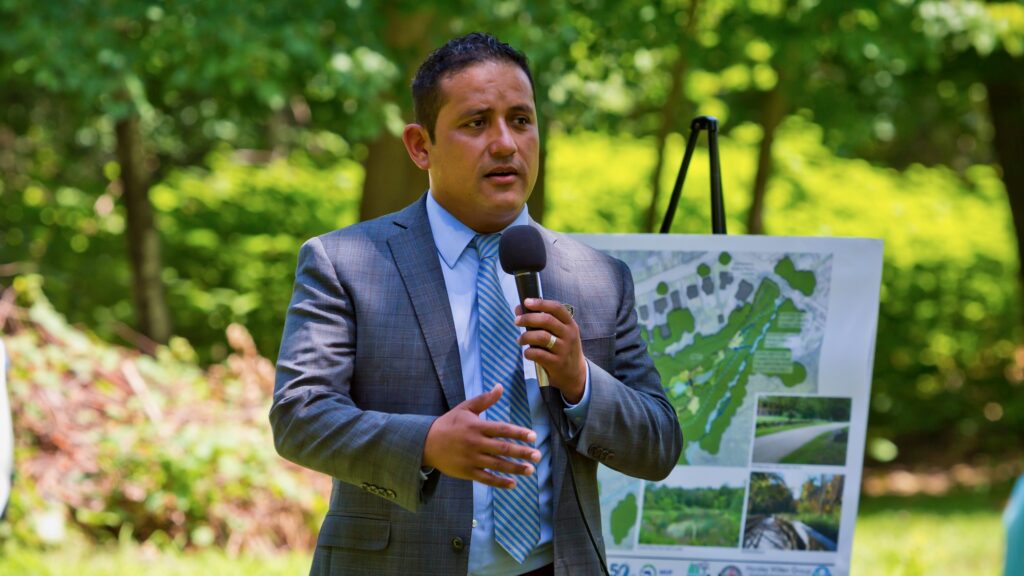 Reading, MA — Fidel Maltez has been "on the job" as Reading's town manager for just over six months. As he prepares for his first review by the Select Board, he shared that he did not know what to expect when he transitioned from his previous role as the Commissioner of Public Works in Chelsea. Maltez met hundreds of people in the past six months and has been "pleasantly surprised by the warm welcome [he has received] from all members of the community."
Having had no previous town manager experience, Maltez has "added a few hats" to his previous role, adding responsibilities with which he had no prior interaction, such as working with Town Meeting, which he referred to as a "wonderful experience."
"To present a $130 million budget two months into the job was exciting," Maltez added as he expressed gratitude to former Town Manager Robert LeLacheur for helping prepare him for how Town Meeting operates.
Maltez continued, sharing his experience with work in the area of diversity, equity, and inclusion (DEI) which, for him, began years ago when he was in the private sector "well before these conversations were mainstream," Maltez confirmed.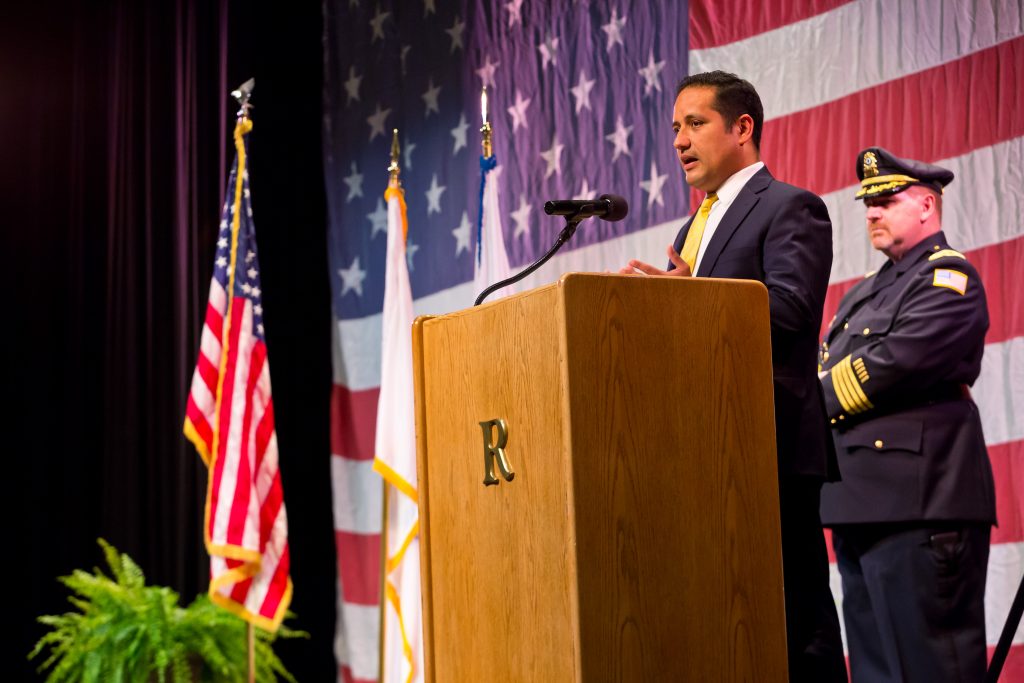 "For me," Maltez shared, "DEI is the ability for everyone to bring their full self to work or in all aspects of life. We want all forms of diversity in Reading, inclusive of sexual orientation, racial, socio-economic, [family] background, and disabilities." Maltez indicated that he does not think the inclusion of those with disabilities are a part of the discussion often enough.
"We all have sensitivities and things we struggle with, [DEI] is making those things okay to talk about," Maltez stated.
Maltez also spoke regarding his personal passion for sustainability efforts. He hailed future efforts to install solar panels at the high school and Parker Middle School when the roof is replaced. "These will bring savings, but also [can be] used as a tool to teach students," Maltez added. He expressed enthusiasm for the Reading Municipal Light Department's electrification plans and for the $3 million project at the Maillet-Sommes-Morgan wetlands conservation land that will help mitigate the effects of stormwater issues in Reading as well as further down the Mystic Valley watershed. Maltez also noted the second performance contracting agreement with Noresco, which is projected to reduce energy consumption in Reading's municipal buildings by twelve percent.
Regarding the downtown water and sewer project, Maltez said he understands people's frustration with the detours and other hassles. Still, he sees the project, which has been years in the making, as "a public safety project" as it will increase water flows in the downtown, which will are needed, especially in the types of emergencies exemplified by the fire in the Postmark Building on Sanborn Street earlier this week.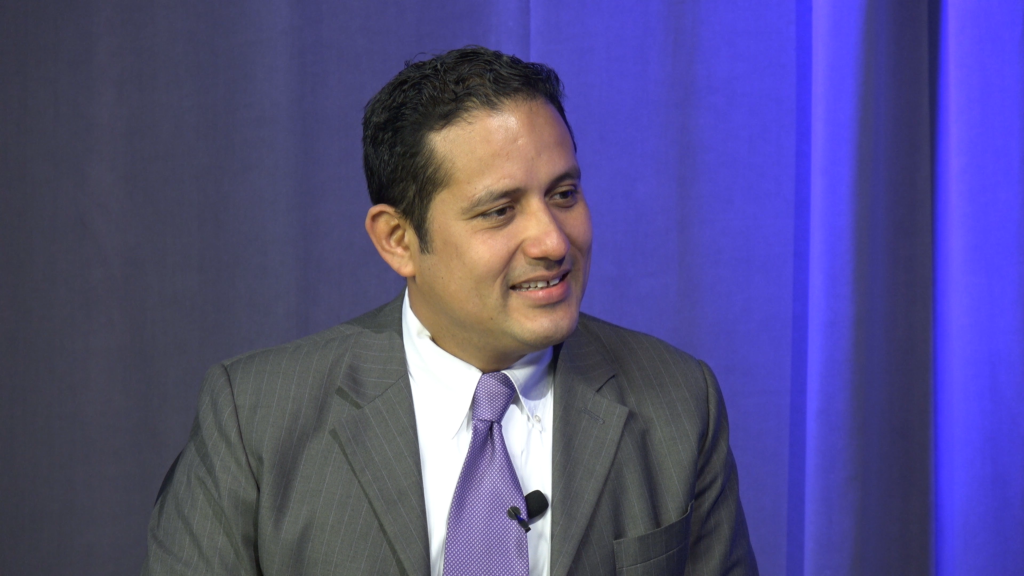 The needs for a new and expanded senior center are also being explored. The Reading Center for Active Living Committee is working on a vision for the future of senior services in town, while at the same time, following an instructional motion from April Town Meeting, a request for proposal (RFP) was issued, seeking rental space in town that could be used to expand senior services. Maltez shared that he was "incredibly surprised" when the owners of the vacant former Walgreens building on Harnden Street responded to the RFP. This led the Select Board to direct Maltez to issue a second RFP to see if there is space available for sale in town for use as a senior center. Maltez shared that he "has a feeling" that the owners of the Walgreens building may respond to this RFP as well.
The first phase of the Birch Meadow master plan will rebuild the "Imagination Station" parking lot, as well as create an ADA-compliant pathway "spine" through the park. A centralized pavilion with bathrooms and picnicking areas will also be constructed, along with a proposed lacrosse wall. Maltez shared that the $1.5 million project has been noted by several members of the Reading American Rescue Plan Act Advisory Committee as a priority and that he expects a vote on the project in September or October. If the funding is approved, construction of phase one could occur next summer.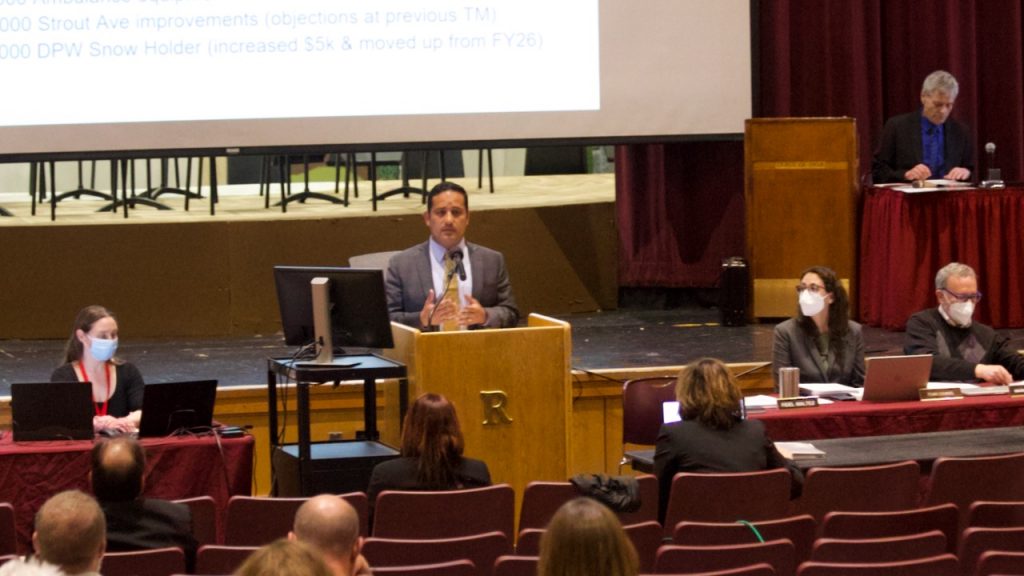 Maltez described the proposal to build senior and family housing on town-owned land on Oakland Road as an "ongoing conversation" and "only an idea at this point." Maltez highlighted the need to provide housing options for seniors and families of employees in town: "Unless we do these things, [seniors and employees] will not be able to live in Reading." Regarding the proposal, Maltez stressed, "Nothing is a done deal."
Maltez believes that the "biggest" project that he will be involved with over the next four to five years is the Killam Elementary School project. Town Meeting will be asked to invest $2.2 million for feasibility and design work for the project this November. "Once Killam is built, we do not foresee a need for another school to be rebuilt [anytime soon]," Maltez suggested.
Maltez concluded, sharing his philosophy about the differences between being a manager and a leader in town. As a manager, Maltez shared, it is his responsibility to ensure that public services are not interrupted. At the same time, as a leader, he has a vision for inviting new growth, not necessarily through major developments, with vibrant community spaces that will ensure that the use of town assets are maximized.
The Select Board will complete their six-month review at their August 30 meeting.