Located in Reading and Wilmington, Level 2 Charging Stations Expand Public Charging Infrastructure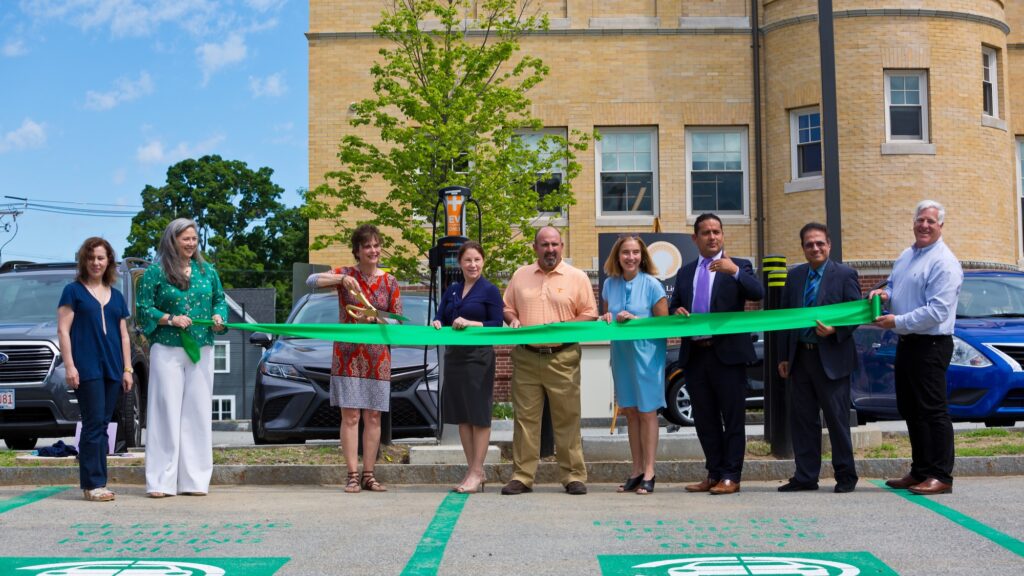 The Reading Municipal Light Department (RMLD) has completed the installation of five dual-port level 2 electric vehicle (EV) charging stations in its service territory. The installations were partially funded through a Massachusetts Electric Vehicle Incentive Program (MassEVIP) Public Access Charging (PAC) grant through the Massachusetts Department of Environmental Protection (MassDEP), which was awarded to RMLD in July 2021. Three of the stations are located in Reading and two are located in Wilmington.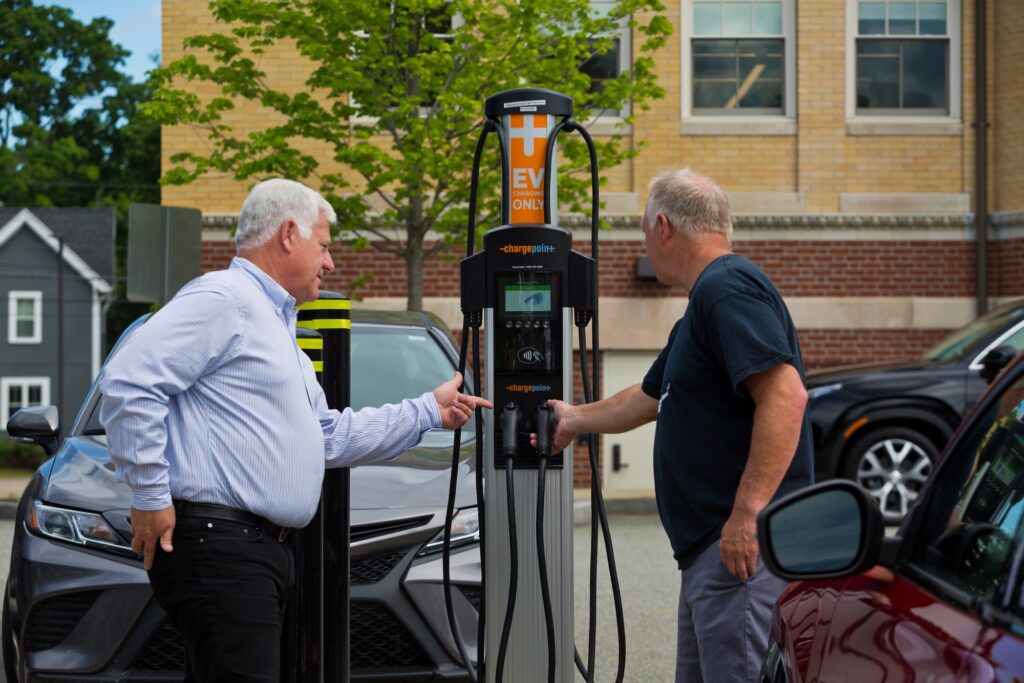 "Increasing the availability of public charging infrastructure adds convenience for EV owners and helps broaden EV adoption," said Coleen O'Brien, RMLD General Manager. "The RMLD thanks the Massachusetts Department of Energy Resources for this innovative grant program as well as Town leadership, Reading Garden Club members, and all those who helped make this successful collaborative effort possible."
The locations of the Reading EV charging stations include the 580 Main Street Parking Lot, the Lincoln Street Parking Area by the MBTA Station, and the Reading Public Library. The Wilmington locations include Wilmington Town Hall and the Wilmington Public Library. These new locations join the existing public EV charging stations located in the parking area of RMLD's Ash Street Facility. The Level 2 EV charging stations provide a charging rate of approximately 10 – 25 miles of range per hour of charge depending upon the vehicle model.
To further RMLD's commitment to sustainability, RMLD arranged for two trees at the Reading Public Library construction site to be carefully transplanted and adopted by Reading High School. RMLD arranged for the planting of new trees at the library when commissioning is complete. RMLD thanks Reading Tree Warden Michael Hannaford for his efforts. Extra care was also taken with vegetation at the Haven and Main Street site, where RMLD has coordinated with the Reading Garden Club to adopt the island and develop an ongoing beautification plan.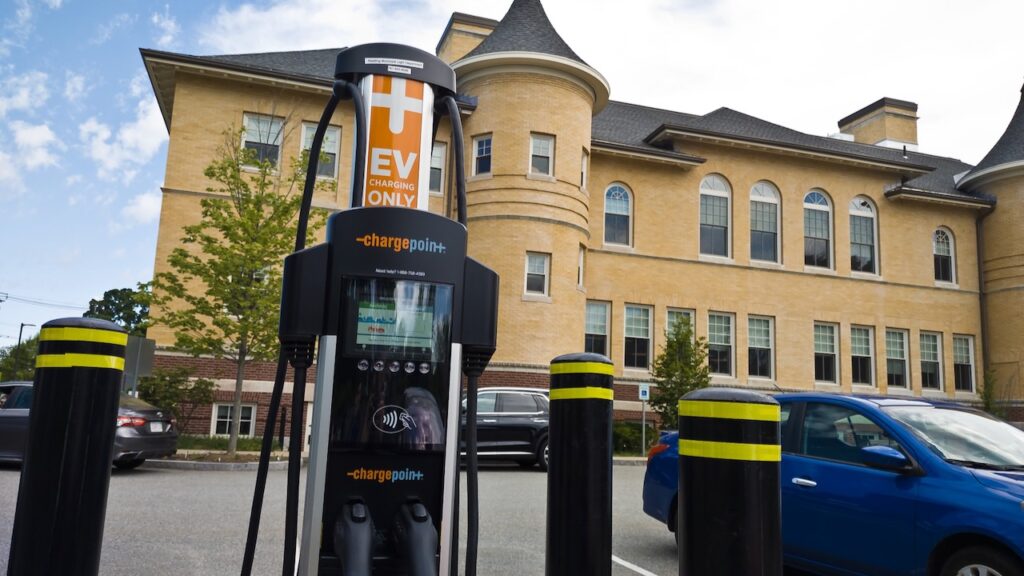 The MassEVIP PAC Program covered a portion of the cost of the public electric vehicle charging stations, and the RMLD contributed additional funding and operational support. RMLD will operate and maintain these charging stations for the benefit of customers, the Towns, and visitors. RMLD continues to coordinate with the Towns and private parties to add more public charging stations throughout its service territory. Increasing the adoption of electric vehicles is a vital component in RMLD's ongoing electrification and decarbonization efforts locally and across the Commonwealth.
To learn more about electric vehicles and RMLD's related rebate programs, please visit https://www.rmld.com/electric-vehicle-rebate-programs.
---
Established in 1894, Reading Municipal Light Department (RMLD) is a municipal electric utility serving over 70,000 residents in the towns of Reading, North Reading, Wilmington, and Lynnfield Center. RMLD has over 30,000 meter connections within its service territory.