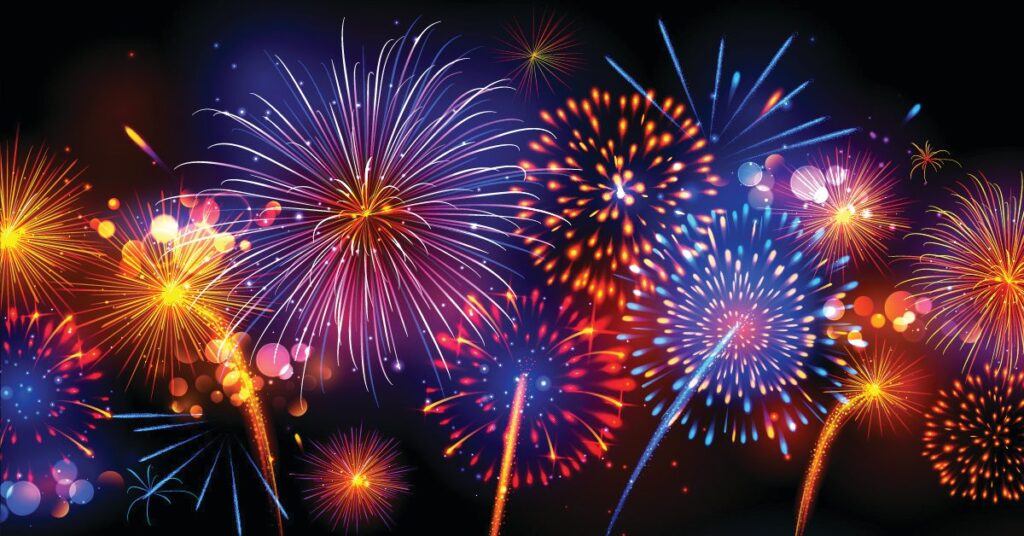 Professional Fireworks Displays Near Reading
| Locations | Date | Time | Address | Rain Date |
| --- | --- | --- | --- | --- |
| Lexington | 7/1/22 | 9:30pm | Lexington HS – Worthen Rd. | n/a |
| Andover | 7/2/22 | 9:20pm | Andover High School – 80 Shawsheen Rd | 7/9/22 |
| Boston | 7/2/22 | 9:20pm | Barge off Long Wharf – 404 Border St. | n/a |
| Wilmington | 7/2/22 | 9:30pm | Family Fireworks Wilmington HS field – 159 Church St. | 7/3/22 |
| North Andover | 7/3/22 | 9:30pm | Hayes Stadium 495 Main St. | 7/5/22 |
| Tewksbury | 7/3/22 | 9:30pm | 424 Livingston St | n/a |
| Wilmington | 7/3/22 | 9:30pm | Wilmington HS Field – 159 Church St. | 7/4/22 |
| Boston | 7/4/22 | 10:30pm | Barges in Charles River – Boston Pops | 7/5/22 |
| Beverly | 7/4/22 | 9:15pm | West Beach – 121 West St. | 7/5/22 |
| Wakefield | 7/4/22 | 9:30pm | Beacon Street | 7/5/22 |
| Methuen | 7/9/22 | 9:15pm | Off ramp Rt 213 – Pleasant Valley St. | 7/10/22 |
The dangers of illegal fireworks
There were 944 fires and explosions involving illegal fireworks in Massachusetts in the past 10 years. These incidents caused 3 civilian injuries, 43 fire service injuries, and millions of dollars in damages.
Massachusetts medical facilities treated 31 people for severe burn injuries from fireworks in the last 10 years. These reports reflect burns covering 5% or more of the victim's body.
All fireworks are illegal in Massachusetts for private residents. This is true even if you buy them legally in another state. See a great professional fireworks display this year.