January 26, 1944 – April 21, 2022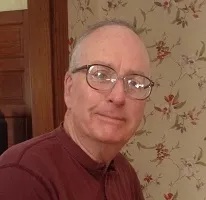 Stephen  J.  Day – 78, of North Andover and formerly Reading, peacefully passed away at his home on April 21, 2022, surrounded by loved ones.
Stephen was born on January 26, 1944, to the late Francis and Mildred Day in Boston. He graduated from Reading High School in 1961 and he went on to study history at UMASS Amherst. After graduating, he landed his first job teaching at Medford High School where his vast knowledge of history and geography filled the minds of his students for 35 years. He also served in the United States Army Reserve from 1966-1972.
He married Cathleen (Tellier) Day in 1982 and together they have four daughters; Christine, Pamela, Kimberly, and Elizabeth.
Stephen had many talents, hobbies, and passions. He was a dedicated member of the Knights of Columbus in North Reading. He played on several local softball and hockey leagues while also coaching softball for Medford High School and North Andover Booster League. He prided himself on his amateur meteorological skills, his ability to name almost any Top 100 Billboards hit before 1990 and his Fenway Park inspired mowed lawn. He enjoyed playing golf with friends and never missed a chance to see his daughters play sports.
Stephen is survived by his wife, Cathleen Day; brother, Philip Day and wife Jan Peterson; sister, Ellen Rawlings and husband Peter; daughters, Christine Bowie and husband Paul, Pamela Eberhardt-Ladd and husband Seth, Kimberly Day and betrothed William Campbell, and Elizabeth Day; and grandchildren, Bridget and Fiona Eberhardt-Ladd.
His funeral will be held from the Croswell Funeral Home, 19 Bow Street, North Reading on Friday, April 29 at 9:15 AM, followed by a 10:30 AM Funeral Mass at St. Theresa's Church, 63 Winter Street, North Reading. Visitation will be held on Thursday, April 28 from 4 to 7 PM. Interment will be in Riverside Cemetery in North Reading. In lieu of flowers memorial donations may be made in his memory to Dana-Farber Cancer Institute.