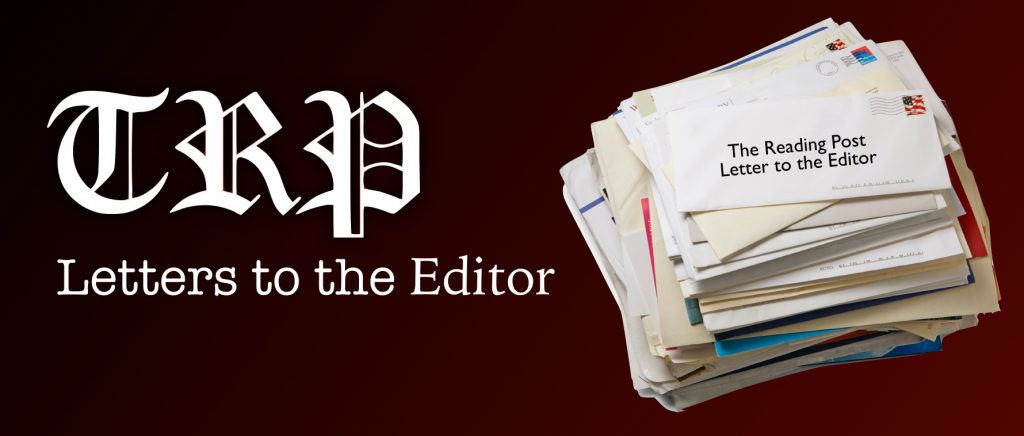 The Reading Post accepts Letters to the Editor. All letters must be signed. The Reading Post reserves the right to edit or not publish any letters received. Letters do not represent the views or opinions of the Post. editor@thereadingpost.com
---
We are writing to support Jackie McCarthy for Reading Select Board. Having attended a meet and greet, it is clear that Jackie goes into this election being an active participant in Reading's town government, holding a position on Town Meeting and the Finance Committee. Knowing how Reading's committees and Town Meeting work gives her a clear advantage as she is already involved with important decisions to address the current and future needs of the town. While being active within the town, Jackie brings a perspective of going in without an agenda and being willing to listen and work with all and drive to a consensus that is best for the town and its residents.
Jackie has shown local leadership in the cell tower issue and has proven that her input is objective and open to what is best for all Reading residents. That leadership came with knowledge and research that allowed her to give factual information, and that is the type of leadership needed to guide Reading and keep it growing in the right direction for all.
Jackie's role as a Government Relations Attorney also gives a unique perspective as someone who has experience creating and updating local policy and procedures for the town. As we all know, Reading is growing, and we need leadership that can grow with the town. I truly believe that Jackie McCarthy is the right person to add to the Select Board at this time, and we are excited to endorse her and vote for her on April 5, 2022.
John and Christine Parks
Hancock Street