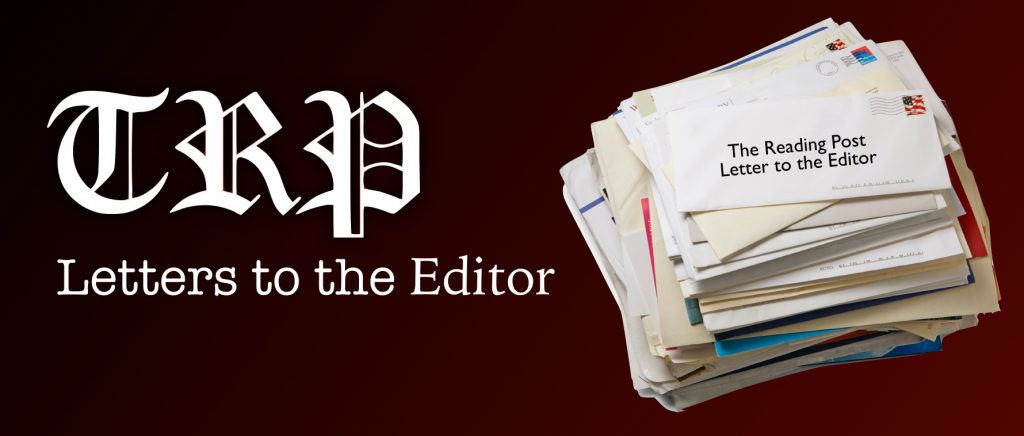 The Reading Post accepts Letters to the Editor. All letters must be signed. The Reading Post reserves the right to edit or not publish any letters received. Letters do not represent the views or opinions of the Post. editor@thereadingpost.com
---
One of the biggest complaints I hear is the water rates much of which we have little control over (MWRA buy-in). At the Select Board meeting of 02/15/22, the Town Manager stated that much of the water reserves have been used for emergency repairs of the fifty-year-old water main on Walkers Brook Drive. He also stated that full replacement could cut into the reserves and that an increase in water rates would be needed.
Shortly after Town Meeting approved funding for a new water tower on Auburn Street after hearing complaints from the abutters (Jackie McCarty and husband) the then Select Board by a 3 to 2 voted to hear their complaints as a result of the delay there was an increase of the project by 1.8 million. Think about how much of our not only 50-year-old water line but some that over 100 years that money could have been to replace, with that 1.8 million.
As a candidate for Select Board Jackie McCarty stated what she would bring to the Town. To me, she has already shown what she will bring. I will not be casting my vote for Board Select her, will you?
William C. Brown
28 Martin Road
1-781-944-2807