March 18, 1935 – January 17, 2022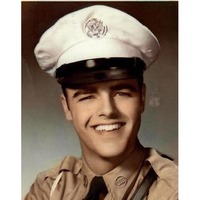 Bruce A. Woodbury of Reading died peacefully of cardiac amyloidosis at his home on January 17, 2022.
He was the son of the late Herbert and Gladys Woodbury of Lynnfield and the dear husband of Brenda (Wilkinson) Woodbury. He was the proud father of 4 children, Gina Herbst, Greg Woodbury, Kathy Ripley and Ken Woodbury all of Alberta, Canada. He was predeceased by his daughter Gina and his Grandson Jeff. Bruce leaves 11 grandchildren, 15 great-grandchildren, his family in Canada and England, his nieces, nephews and many friends and neighbors who loved him dearly. He was known as the "Mayor of Warren Ave".
Bruce proudly served his country in the U.S. Air Force stationed in Taiwan, Japan, and Korea. Bruce was a Mason and a member of the Aleppo Shrine.
A funeral service will be held on Tuesday, January 25 at the Church of the Good Shepherd 95 Woburn St. in Reading at 11:00AM. Burial is private and there are no visiting hours.
In lieu of flowers, contributions may be made in Bruce's memory to an animal rescue center of one's choice or an act of fun or kindness would be the best way to honor his memory.