November and December brought a flurry of activity in Reading. The Community Planning and Development Commission (CPDC) continued to review a planned 40R development on Chute Street. The Reading Post reported, CPDC member Heather Clish continued to express concerns over the "triangle" public space proposed on the southern end of the property, stating that it should be more welcoming for public use, possibly to include a shade tree. Clish also shared concerns regarding building environmental issues and with the "green wall" live plant arrangements that would shield the garage on the Chute Street side of the building. The developer acknowledged that he had to do "more homework" on the green wall.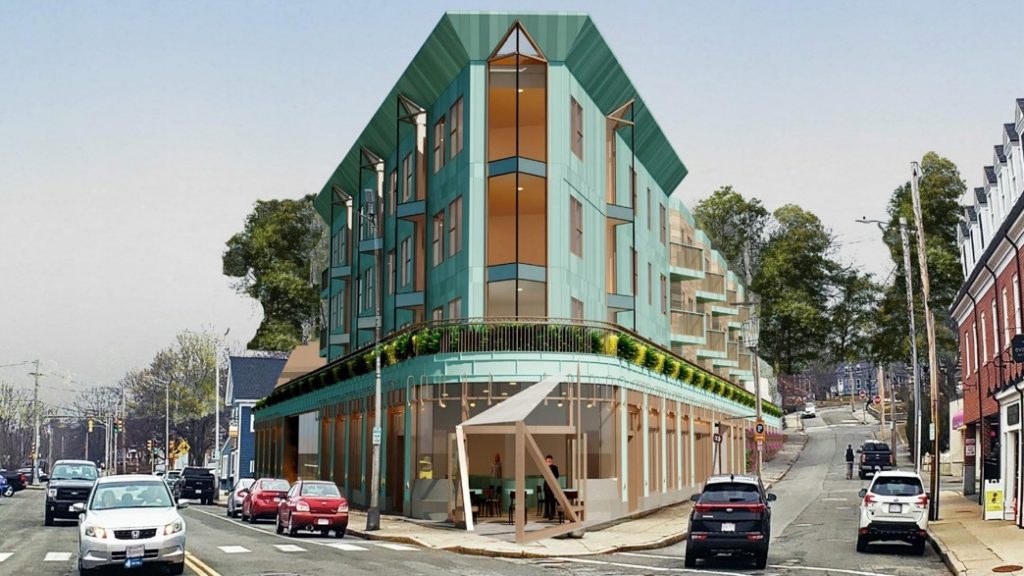 Several residents expressed concerns over noise mitigation from all the mechanical equipment needed on the roof of the building. Resident Mary Ellen O'Neill shared her opinion that the design does not fit the "New England character" of the downtown. "It looks messy," O'Neill stated. She suggested changes in the color palette to make the facade more appealing.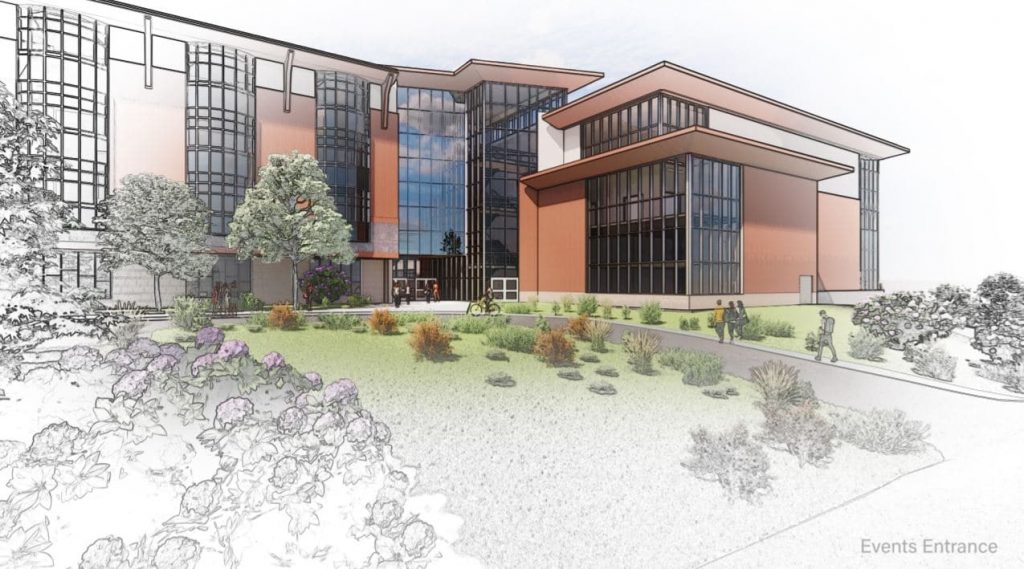 Subsequent Town Meeting completed its business in one night, adjourning sine die without discussing four instructional motions. Town Meeting voted to endorse a new building at the Northeast Vocational School in Wakefield. The Post reported, "Included on the warrant was Article Seven which approved, by a vote of 165-4, $317,422,620 to rebuild the Northeast Vocational School in Wakefield. Reading's share of these costs is estimated to be $4,548,660 after Massachusetts School Building Authority reimbursement. Town Manager Robert LeLacheur shared that this would break down to between $200,000 and $250,000 annually for the length of the bond. Reading is one of twelve communities that send students to Northeast. Currently, 33 Reading students attend the school."
Reading welcomed Adetokunbo Solarin in the new position of Health Director on Monday, November 15. Solarin will lead the newly created Reading Health Department, which will reside at Town Hall for several months until its office space renovations in the Police Station, approved by October Special Town Meeting, are complete.
The Select Board and representatives from the Reading Municipal Light Department (RMLD) held a joint meeting to discuss sustainability and other issues in November. RMLD Director of Integrated Resources Greg Phipps reported that through long-term energy supply contracts, RMLD would meet the goals set for it by the climate bill. "RMLD has the size and scope to be able to look forward," Phipps explained. He also reported that RMLD would be looking to invest in its own power generation, primarily using solar. Phipps continued, sharing that electricity sourced through natural gas would gradually be phased out. Currently, 60% of RMLD's electricity comes from natural gas.
The Select Board also voted 5-0 to execute 15-year licenses with RMLD to place electric vehicle charging stations in the depot area and the parking area on Main Street off Haven Street, near Christopher's Restaurant. "We are taking a step forward with this and creating a couple of destination locations," Select Board member Mark Dockser opined.
Assistant Superintendent for Teaching and Learning Sarah Hardy reported to the School Committee on Reading's MCAS results. The Reading Post reported, "Statewide, there was a decline in the number of students in grades three through eight who tested in the meeting expectations or exceeded expectations categories. Statewide, the decrease for grades three through eight in ELA was 6% and in math was 16%. While Reading's numbers also declined in these areas with a 4% decrease in ELA and a 15% decrease in math, Hardy did note that "In each category, Reading outpaced the state, as we would expect."
Hardy also shared the significant difference in the achievement of high needs students, economically disadvantaged students, African-American and Black students, and Hispanic students compared to overall student results. She also noted that some of these disparities are trends that are unrelated to the pandemic.
Hardy stated that the following steps include digging deeper into the data on specific standards that may need improvement, examining student and family feelings of belonging in schools, reviewing the current model of monitoring learning, and examining access to grade-level standards. "Understanding why our students performed a particular way will aid future growth," Hardy added."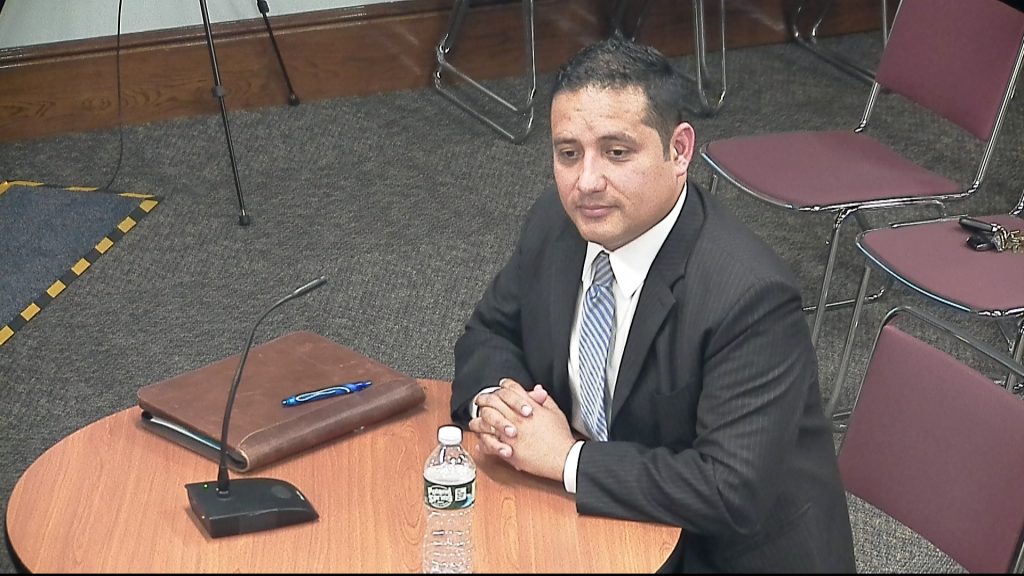 As the year began to draw to a close in December, the big news of the month was the choice of Fidel Maltez as Reading's third Town Manager on December 15. The Post reported, "With a unanimous 5-0 vote, the Select Board appointed Fidel Maltez as its choice for the third town manager in Reading's history on Wednesday night. Born in Managua, Nicaragua, Maltez spent a career in the corporate world before becoming the Commissioner of Public Works in Chelsea five years ago. After being informed that finalist Jennifer Phillips had withdrawn from consideration, Select Board member Chris Haley stated that Maltez reminded him of new Superintendent of Schools Thomas Milachewski. "I see energy, passion, and determination with Fidel," Haley commented. "He does not need this job; he wants it," Haley concluded."
The Select Board also began the budget process with presentations from town departments. It also reviewed downtown parking with members of the Parking Advisory and Recommendations Committee (PARC). The Post reported, "There are 875 public parking spaces in the downtown area; 191 are considered "heavily used" and are located in the two town-owned parking lots. Bernie Horn reported that most usage data is anecdotal and provided through the use of surveys issued by PARC. Survey takers reported that 25% of downtown parkers stay less than 15 minutes per visit, the large majority stay for less than two hours. Only a small percentage stay for more than four hours.
Liz Whitelam outlined five general recommendations for the next steps. The first is consistent enforcement of the current regulations. The second is educating the public regarding the location of parking spaces in relation to businesses downtown. "Distances are not as far as you think they are," Whitelam stated. The third recommendation is creating additional parking for employees of downtown businesses. "If we get employees out of [downtown] lots, we solve 85% of the parking problems," Whitelam suggested. She also shared that the PARC is leaning towards recommending paid kiosks in the downtown parking lots for persons parking for greater than one hour. The final recommendation is to deal with options for overnight visitors to the downtown."
On December 13, the CPDC approved a 40R development for a vacant lot at 18 Woburn Street. The project, a three-story building, would house 2,427 square feet of retail space on the ground floor facing Woburn Street with six apartments spread over the two floors above. Project engineer Giovanni Fodera shared that his team had answered all outstanding issues posed by the town's engineering department. This included plans to "fine-tune" the grading of the entrance into the lower-level parking garage.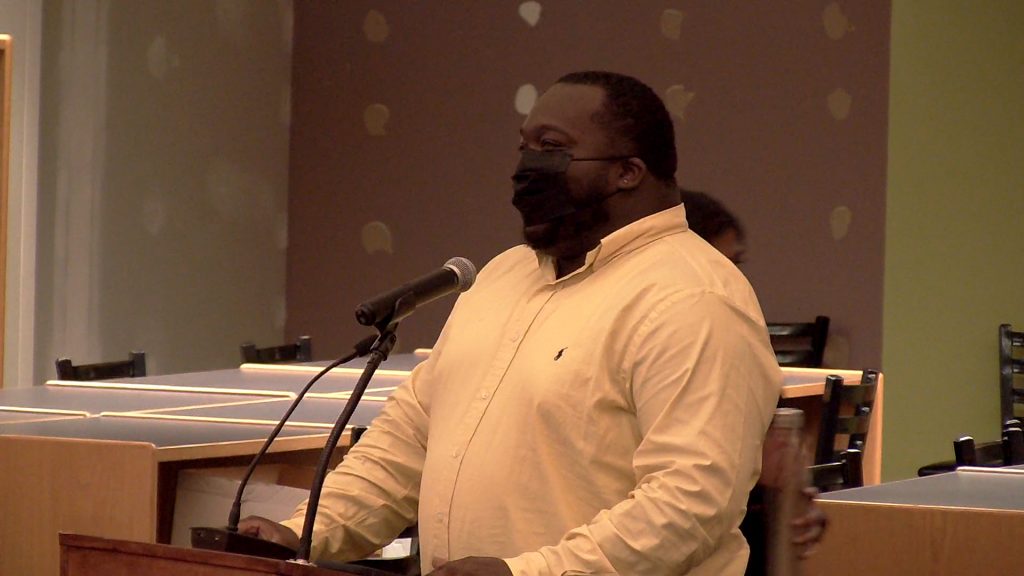 The School Committee voted on December 16 to expand the METCO program in Reading Public Schools for the 2022-2023 school year. METCO Director Kurtis Martin explained the advantages of the expansion, including greater exposure to diversity for students, a more even distribution of METCO students across the system and across grade levels, a greater ability for students to establish "life-long" relationships, a dedicated middle school bus, and additional late-day busses for middle and high school students. Martin explained that he would seek to place new students in grades 2-10 with the goal of ten METCO students in each graduating class. Martin shared that only one METCO student is in this year's graduating class. "I do not want that to happen again," Martin stated. As a result of the vote, a $260,000 reward will be awarded to the district to help defray costs associated with the expansion.