Reading, MA — The Reading Post highlighted several new businesses in town during 2021. In January, the Post reported on MrBeast Burger coming to town. The Reading Post reported, "MrBeast Burger operates out of existing restaurant kitchens, allowing restaurateurs to add a new source of revenue without impacting the operation.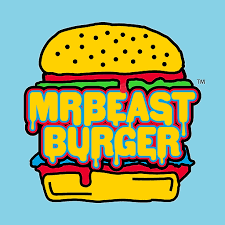 Customers can only order MrBeast Burger via the proprietary app or through major food delivery service apps. MrBeast Burger is available for restaurants to prepare out of their existing kitchens as a way to generate a new revenue stream—the menu is accessed only via apps, and it is delivered directly to your door." MrBeast Burger is operating out of Bertucci's at 45 Walkers Brook Drive.
Though it's not new to town, the Reading Post highlighted Professor's Market on Main Street in March. The Post reported, "[Professor's Market] has this reputation of just being a sandwiches and smoothies place, but we offer really nice marinated meats, and it's kind of a one-stop-shop if you don't want to go to the big stores. It's a quick spot to grab a few things like a gallon of milk or something for the grill, so you don't have to make a big stop at the big stores," said owner Frank Pellegrini."

While not yet open, the Reading Post reported on the Common District Meeting House obtaining a liquor license in May. The new restaurant is planned for the former post office building on Haven Street. The Reading Post reported, "This is not a fly-by-night venture," Attorney Josh Latham added, citing that the same management group owns and operates a restaurant in Stoneham. Latham continued that the owners plan to hire up to 40 staff, many locally, and intend to become a part of the community. "Local is a core part of the business," Latham proclaimed. The interior will have 68 seats with tables, booths, and bar seating and will require a seven-month build-out. "[The owners] plan to be a long-term partner with Reading," Latham concluded."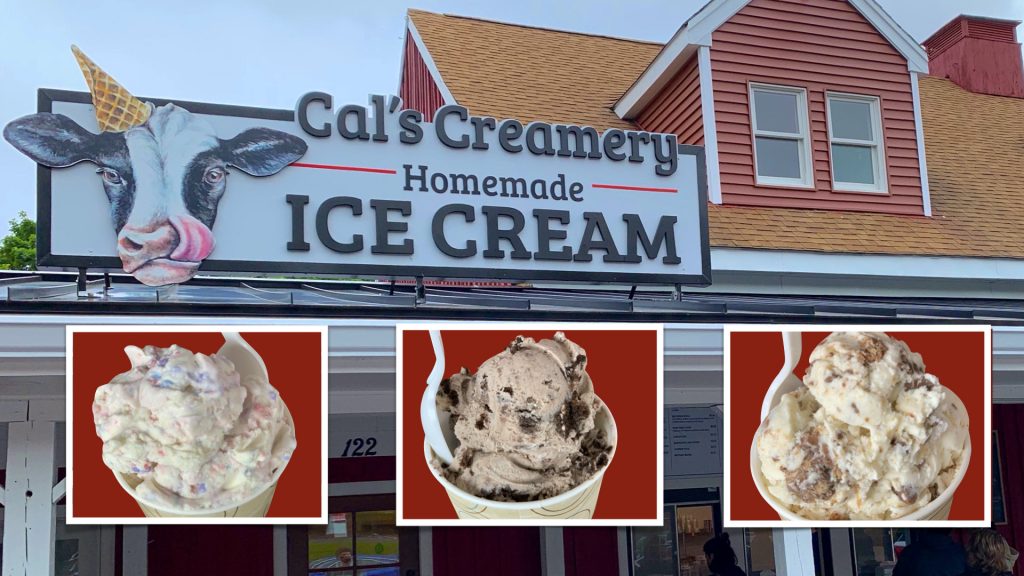 Also, in May, the Post reported on the opening of Cal's Creamery on South Main Street. "We have our traditional flavors, and we have our flavors where we try to go a little bit more in-depth than your normal traditional ice creams. We make everything in-house, and we make ice cream, ice cream cakes, and ice cream sandwiches. I am the only person who produces the ice cream; we have a 3,000 square-foot basement that we have turned into a full production area for the ice cream store,'" said owner Jared Palladino."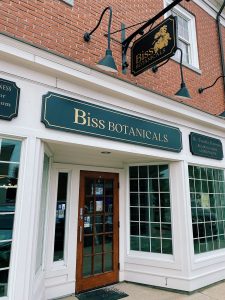 June brought a report regarding Biss Botanicals on Haven Street. The Post reported, "We're a neighborhood house plant and curated gifts shop. We sell these concrete planters that are made by this wonderful woman in Salem. We have these plantable cards that are made from a company out in the Berkshires that sprout wildflowers if you put them in soil. We also found this great company that makes bitters for small batch cocktails.
All of the houseplants are purchased within the state as well — so we're always trying to support other small businesses with what we're stocking. We're going to try and get some art in the store as well — maybe do a rotation for local artists to have their pieces installed in the store.,'" said owner Michaela Mann."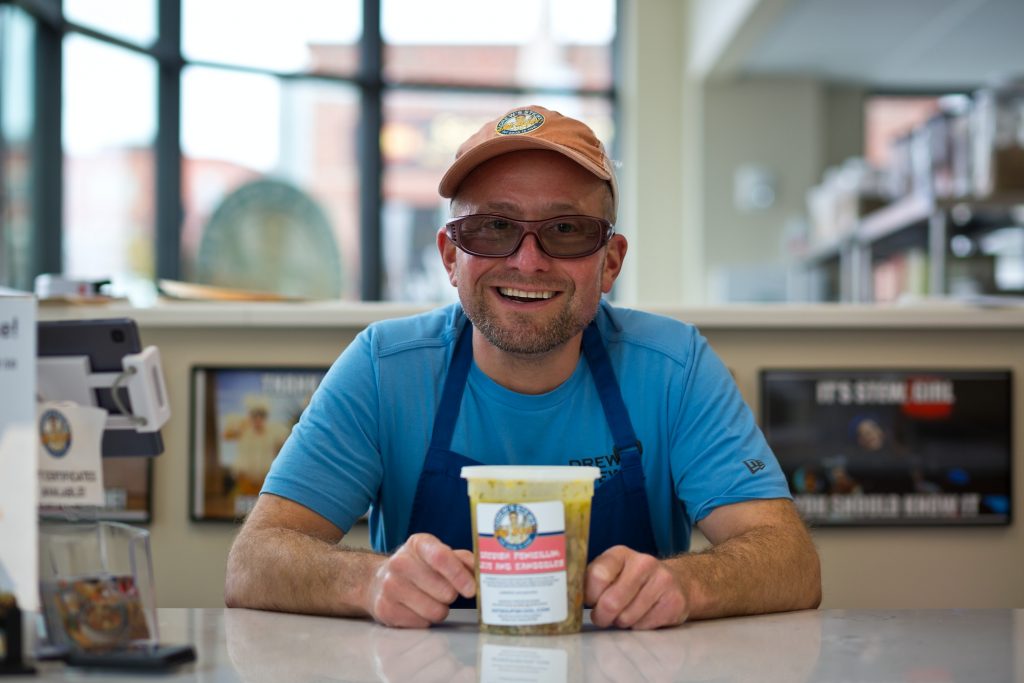 In November, the Post reported on Drew's Stews, which has been opened in a new development on Main Street by owner Andrew Maggiore. The Reading Post reported, "Drew's Stews makes all kinds of home-style soups, like the traditional chicken noodle all the way to seafood gumbo, with local products, including Valley View cheeses. Maggiore is developing the concept of the Souprise, '"a healthy and savory alternative to fruit on a stick,'" that's a safer option during the pandemic."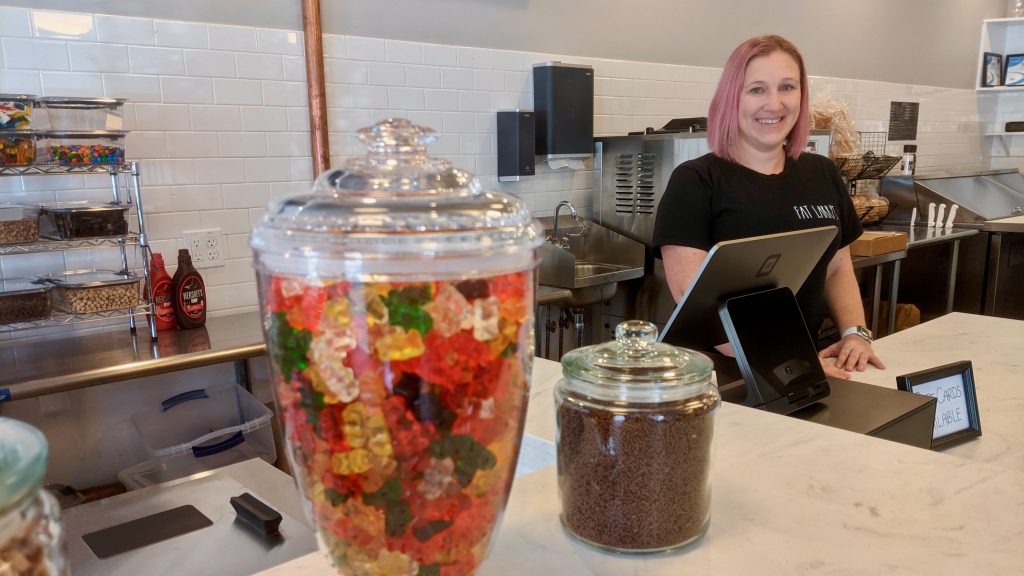 On December 2, Fat Larry's Ice Cream and Sandwich shop opened its doors on Haven Street. Owner Crystal Hodson explained that it's been a long haul getting ready. As they approached the finish line – or more accurately, the starting line – she reminisced, "It all began in October 2020. The previous tenant had moved out. We brainstormed about what the downtown area could use. I live just around the corner. I wanted something that would add to the walkability draw of the area in and around the square. Ice cream fits the bill. I looked at my brother. He looked at me, and we decided we could do this."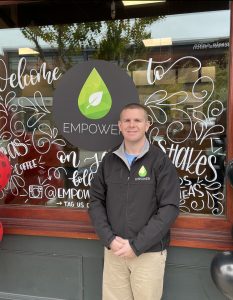 Empower on Haven, located downtown at 190 Haven Street, also opened for business in December. According to owner and proprietor Nick Face, the store serves up delicious health-focused teas, shakes, coffees, and kid's drinks that range in flavors and sizes. Menu items include tasty favorites such as Sunset Paradise, Shark Bite, and over 30 other specialty teas. Many teas are low in calories, with no sugar, and are low in carbohydrates. Shakes available include Cookie Monster, Sugar Cookie, Purple Cow, Coffee Oreo, and many others, which all contain between 200-250 calories, 10 grams or less of carbohydrates, and 24 grams of protein. The store also serves up coffees which range from Reese's, Twix, house blend, or mocha blend styles.
The Reading Post will conclude its look at 2021 in review by the end of the week by looking at what made news in November and December.