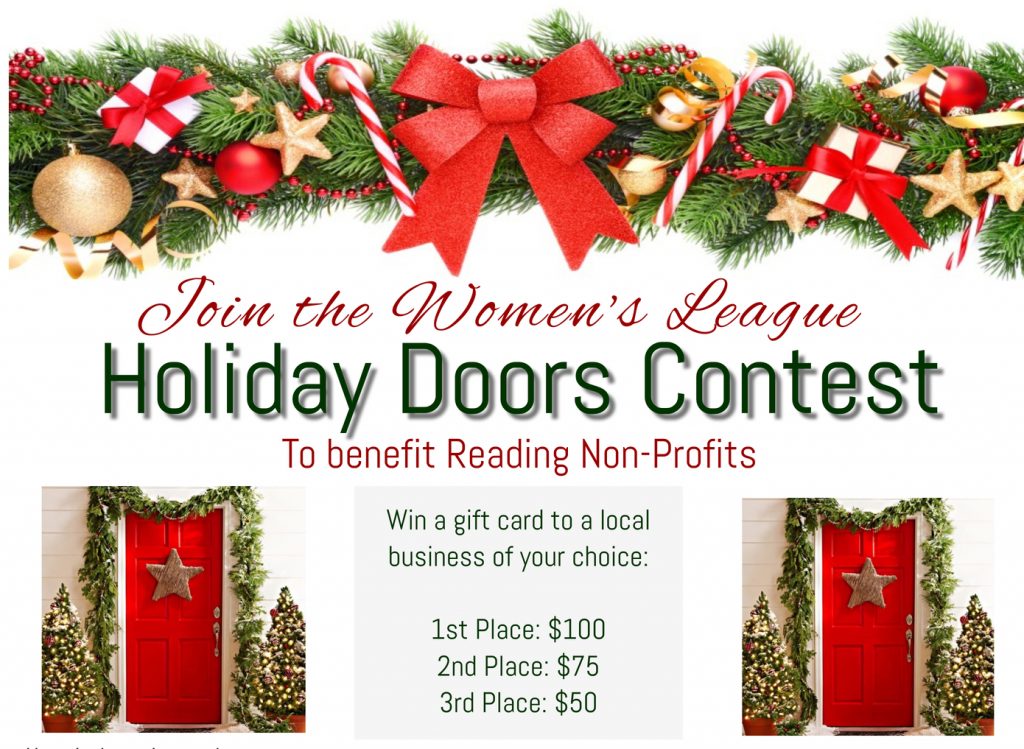 Join the Women's League Holiday Door Contest To benefit Reading Non-Profits.
Win a gift card to a local business of your choice:
1st Place: $100
2nd Place: $75
3rd Place: $50
Here's how it works… To enter your door, register by 12/12 online at: https://www.charityauction.bid/WLReadingHolidayDoors (Put your address in the "comments" field – $25 entry fee) Addresses will be posted on social media 12/15, along with a link to vote for your favorite door. Get in the car and go see the doors! Don't forget to vote by 9 pm 12/21! Winners announced 12/22.
Questions? Contact – Meghan Carnahan or Michelle Lundbohm:
A Huge Thank you to Our Sponsors – Kaylash – Bancroft Construction – C.E Floyd Company – Susan Gormady, Realtor: Classified Realty Group – GBL Vending