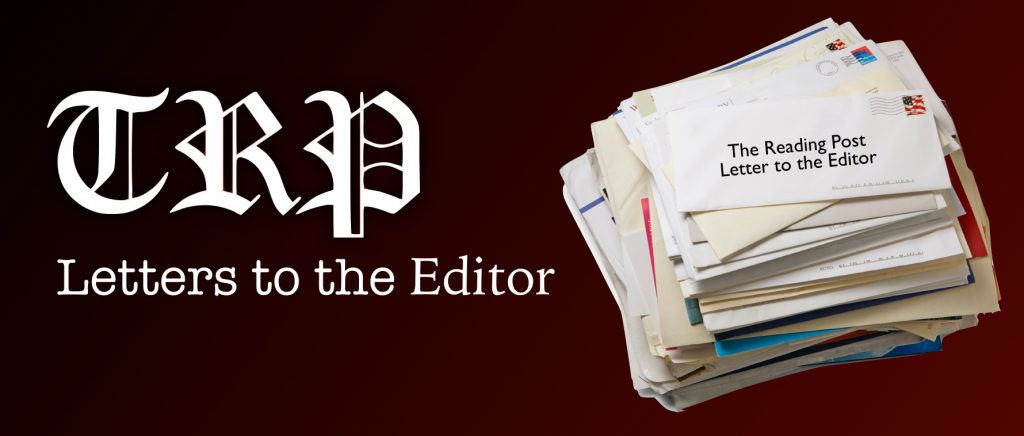 The Reading Post accepts Letters to the Editor. All letters must be signed. The Reading Post reserves the right to edit or not publish any letters received. Letters do not represent the views or opinions of the Post. editor@thereadingpost.com
---
There seems to be some confusion among the Select Board, staff, and youth groups about the use allowed in Memorial Park, and I understand it.
On page 228 of At Wood End, it states in part, "The land gift came with very specific restrictions" that forbids any "organized" team competition that would disrupt the quiet neighborhood.
The deed that was given and accepted by Town Meeting clearly states, "But said land shall not be used as a playground for football, baseball, soccer, and kindred games, or any games in their nature hazardous, or require fenced enclosures or tend to draw together crowds of people or interfere with the quiet enjoyment of those homes are in the immediate neighbor." Presently there is an enclosed basketball court that should not be there
At the time the [Memorial Park] land was given, many residents worked twelve hours days, six days a week, and could not go away as many of us do today.
I understand the need for fields for our children, but the land was given and excepted on the terms stated in the deed, and we should honor it or go to LAND COURT and partition for change of use.
William C. Brown
28 Martin Rd
781 944 2807