October 31, 1926 – October 09, 2021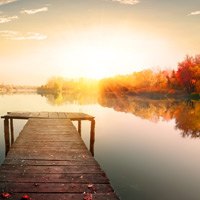 Barbara A. Teel, 94, beloved mother and grandmother, passed away peacefully on October 9th, 2021. Born in Winchester, she was the daughter of the late Eileen Spillane (Devaney) and Timothy Spillane. Barbara attended Reading schools and married the late Donald T. Teel (Ahearn) also of Reading.
She was a sharp wit, a terrible cook, loved watching baseball, a devout feminist, and a lover of books. Barbara enjoyed playing tennis and loved the beach and going on vacations to Rockport, Ma and Boothbay Harbor, Me.
Don and Barbara were long-time members of Meadow Brook Golf Club where they enjoyed dances, friendships, golf, and tennis. Later in her life, Barbara worked for Addison Wesley Publishing Company in Reading. She worked in customer service and made many friends there. Barbara enjoyed spending time with her children and grandchildren.
Barbara was predeceased by her loving husband, Donald T. Teel, and her son, Timothy C. Teel. She leaves her son, Peter S. Teel of Tewksbury and his wife Monica and their children Kellcie and Sean Teel; Julie E. Arnheiter of Boston and her husband Michael and their children Jack and Maxine Arnheiter; and Susan M. Teel of Springvale ME and her husband Tracy Jillson and their children Kai and Christopher Jillson. She also leaves her grandson Jason Teel of Nahant and his daughter Tiara Teel.
A funeral service will be held on Saturday, October 16, 2021, at the Douglass, Edgerley, and Bessom Funeral Home 25 Sanborn St. (corner of Woburn St.) Reading at 10:00 am.  Burial will follow at Forest Glen Cemetery in Reading.  There are no visiting hours. For directions and online guest book visit www.johnbdouglassfuneralhome.com