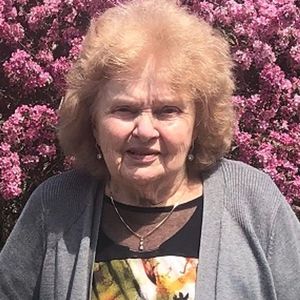 Mrs. Shirley E. Arsenault, (Lord), wife of the late Walter Arsenault, daughter of the late Edward and Hannah Lord, passed away peacefully surrounded by her family at home in Middleton on Monday, September 27.
Walter Arsenault and Shirley were married on June 4, 1950, and made their home in Reading. They raised their 7 children, and ran their restaurant, Harrows, together for many years.
Shirley was a loving wife and mother, and loved nothing more than spending time and laughter with her family and pets.
Shirley was preceded in death by her parents, husband Walter Arsenault, son David Arsenault, grandson Eric Arsenault, sisters Barbara Farrell and Ellen Gunkel, brothers Donald Lord and Edward Lord.
Shirley is survived by her children Walter Arsenault and wife Susan of Boxford; Cindy Conchiglia and her husband Mickey of Middleton; Diane Peoples of Middleton; Daniel Arsenault and wife Dianne of Boxford; Joanne Fiore and her husband Steven of Atkinson NH; Robert Arsenault and wife Tracey of Wilmington, and her sister Muriel Belbin of Florida, 17 grandchildren, and 15 great-grandchildren.
A Funeral Service Celebrating Shirley's Eternal Life will be in the Doherty Barile Family Funeral Home 11 Linden St Reading Friday, October 1, 2021, 11 am. Interment will be in Wood End Cemetery, Reading. Family and friends are kindly invited to gather and share memories with the family on Thursday, September 30, 2021, from 4 pm to 8 pm. Parking attendants and elevator available.