June 21, 1949 – September 14, 2021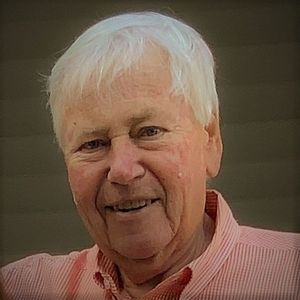 FERGUSON, Paul. W. "Fergie", of Reading, September 14, 2021, at age 72. Beloved husband of Mary (Macklin) Ferguson. Cherished father of Susan Colella (spouse Justin), and David Ferguson. Loving grandfather of two. Dear brother of the late James Ferguson and the late Janis Gerety.
Paul grew up in Winchester and from a young age displayed the traits that so many people came to cherish during his life. He took pride in learning through his education at Winchester High, New Prep, and Salem State College, but was also a devoted son and older brother. Never one to shy away from experiences that would be great stories, he undoubtedly had more than his share of youthful adventures and shenanigans with his childhood buddies. Being a member of the local BPOE was more likely an extension of this camaraderie.
As an adult, Paul continued to be a loyal family man by maintaining his close ties with his childhood family, but also starting his own family with Mary. Paul loved being a father to Susan & David and was robbed on many occasions of the "Father of the Year" award. Being able to pass down all the values that he had learned, creating lasting experiences for his children and seeing them grow into adulthood meant the world to him. He loved being a grandfather, with the joy his grandchildren brought him in his later years giving him strength to endure the many challenges he faced.
Fergie continued his sense of adventure throughout his life. There were numerous voyages across the globe, from Italy to Sydney to Argentina to Montreal and countless more in between. There were many trips across the country and impromptu local excursions (usually involving a restaurant or ice cream), but his favorite was York Beach in Maine, making the trek every summer for almost four decades. Whether it was quality time on the beach, firing up the grill & shooting the breeze with everyone during happy hour or enduring yet another rendition of "The Fox and The Hound" on a rainy day he was always excited for another day at York and was already looking forward to coming back every time he left.
Once Paul graduated from college that was only the beginning of his lifelong journey of learning. He was a dedicated reader of the Boston Globe, and was well known to go through as much of the Sunday edition as the waking hours would allow. He voraciously consumed books, primarily consisting of action thrillers and historical nonfiction. Between his formal education, self-guided reading and desire to learn at all times it gave him the accumulation of knowledge that led him to proudly proclaim that he was "a fountainhead of useless information." He was a loyal fan of both the Red Sox and the Bruins and loved to grill with charcoal of course, no matter what the season.
Anybody that met Fergie quickly learned that he was the life of the room, loved meeting people and hearing their stories. Gleaned from his vast array of personal experiences and learning from others he loved to tell stories to anybody that would listen, or at least not tell him to stop talking. The more you got to know Fergie the better you understood that his stories had a wide range of veracity, from completely true to completely tall tales. To paraphrase one of his favorite sayings, "never let the facts interfere with a good story." These endearing qualities may have been what lent him into being very successful in his over four decades as a salesman. He began working for Canada Dry then transitioned to the alcohol industry with Schenley Industries, McKesson, Branded Liquors, Whitehall, United Liquors, and fulfilling a lifelong dream of co-owning his own business, Sun Wholesale. Retirement was not meant for him and so he readily joined Highland Wine sharing his wealth of knowledge of both the products and business operations making his final sale actually while in the ICU. He also worked briefly for New York Life, and Boston Duck Tours
A private family Funeral Service Celebrating Fergie's Eternal Life will be on Monday, September 20, 2021. Interment will be in Wood End Cemetery, Reading. Family and friends are kindly invited to gather and share memories with the family on Sunday, September 19, 2021, from 2 pm to 5 pm at the Doherty Barile Family Funeral Home 11 Linden St. READING. Parking attendants and elevator available. In lieu of flowers, please consider donations in memory of Fergie to the Reading Food Pantry, 6 Salem St. Reading MA 01867.