September 3, 1986 – July 15, 2021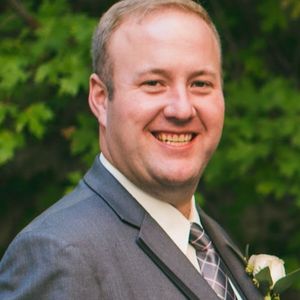 Charles "Charlie" James McKenney III passed away suddenly on July 14, 2021 at the age of 34.
Born in Brighton, MA, and raised in Wakefield and Reading, Charlie was the loving son of the late Charles James McKenney Jr. and Alicia Paulson McKenney. He was the cherished brother of Alice McKenney Ingham and her husband Oscar, and Emily Anne McKenney. Beloved godfather, cousin, nephew, and great friend to so many; he will be deeply missed by all who knew him.
He was a graduate of Reading Memorial HS (2005) and of UMASS Lowell, cum laude (2005). Charlie was employed as an auditor at OIG/US Dept. of Health and Human Services.
While very successful at work, his true passions were his family, friends, and golf. He was a longtime member at Bear Hill Golf Club in Stoneham where he recently won the John Dugan Spring Four Ball Tournament.
Funeral from Barile Family Funeral Home 482 Main St. (RT28) STONEHAM Friday, July 23rd at 9:30 am followed by a Funeral Mass Celebrating Charlie's Eternal Life in St. Athanasius Church 300 Haverhill St. at 10:30 AM. Interment in Forest Glade Cemetery Wakefield.
Family and friends are invited to gather and share memories with the family on Thursday, July 22 from 4-7 pm in the funeral home. Parking attendants and elevator available.
In lieu of flowers, please consider donations in memory of Charlie's to Mission of Deeds at 6 Chapin Ave. in Reading, MA.