December 05, 1934 – July 14, 2021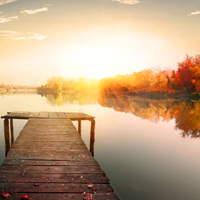 Richard A. Pattison, a Reading resident for 46 years, died peacefully with family by his side Wednesday, July 14, 2021 at the Sawtelle Family Hospice House in Reading. He was 86 years old.
The son of the late Richard A. Pattison Sr. and Prudence (Brown) Pattison, Richard Jr. grew up on the last working farm in Burlington, MA. His father was born on this same farm which can trace its roots to before the Revolutionary War. Richard attended school in Burlington and was a graduate of Northeastern University School of Engineering in Boston. He worked as a mechanical engineer for two local companies during his career. Richard also held two U.S. Patents.
After his retirement, Richard enjoying making yearly trips with his wife to Winter Haven, FL, Lake Winnipesaukee, NH and southern Maine. At home he was an avid reader, particularly of non-fiction and biographies, and enjoyed watching the New England Patriots.
Richard leaves his wife Jane E. (Flanagan) of 47 years, his daughter, Susan J. Sweeney; son-in-law Michael Sweeney and grandson Aidan Sweeney, all of Tewksbury, MA. Richard was the brother of Joan E. Sheehan of Las Cruces, NM and Robert W. Pattison of Burlington, MA. He was the brother-in-law to Claudia Pattison, the late Paul Sheehan, and John and Arthur Flanagan. Richard is also survived by nieces, nephews and cousins.
A private funeral service will be held at the Douglass, Edgerley and Bessom Funeral Home in Reading.
Donations in Richard's memory may be made to the Reading Public Library, 64 Middlesex Ave, Reading, MA 01867 or to the American Heart Association (heart.org) PO Box 840692, Dallas, TX 75284-0692.