The Community Planning and Development Commission (CPDC) considered a minor site plan review to allow for temporary outdoor dining at Oye's Restaurant, located at 26 Walkers Brook Drive, on Tuesday, June 7. Kevin Ye, speaking for Oye's, presented a plan for a patio area to be delineated from the sidewalk by flower planters. There will be six tables in the area, two to the right of the entrance to the restaurant and four to the left. There will be no lighting or music on the patio. Ye also shared that he intends to prepare a plan for future CPDC consideration for permanent outdoor dining at the restaurant.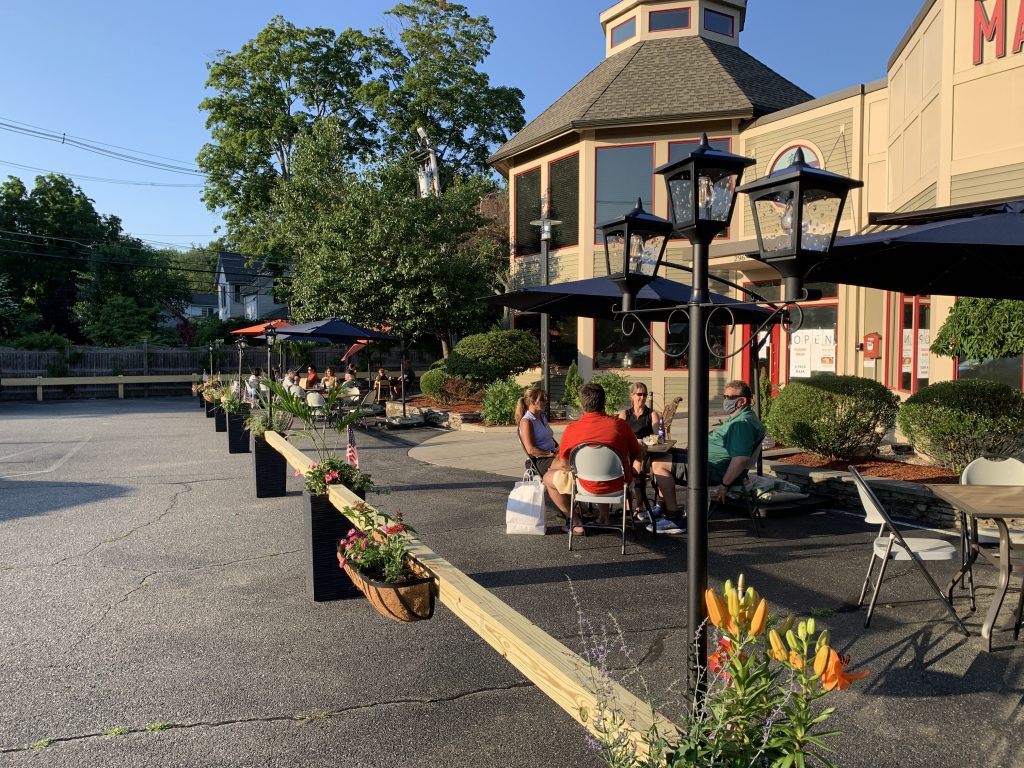 CPDC member Nick Safina did raise issues regarding the size and weight of the planters. One in regards to the safety issue and the other regarding maintaining the size of the sidewalk adjacent to the patio. Staff Planner Andrew MacNichol reported that neither the police department nor the fire department had raised any safety concerns with the plan. Town staff will ensure compliance with the decision regarding the issues Safina raised.
CPDC chair John Weston reminded Ye that he would need to seek Select Board approval to serve alcohol in the outdoor area. Ye indicated that he had already been in contact with the Town Manager's office about liquor sales.
The CPDC voted 4-0-1 to approve the minor site plan review.
Community Development Director Julie Mercier presented the CPDC with possible zoning bylaw amendments that Town Meeting could consider in November, Specifically related to fixing the table of use. Issues have arisen with the current table regarding how to trigger a CPDC site plan review when a commercial property changes from one type of use to another. The current bylaw, in Mercier's opinion, is flawed as review is not triggered often enough. CPDC will continue the discussion on the potential amendments at a future meeting.
CPDC adjourned at 8:50 pm.