Catherine E. Majeau, of Peabody, formerly of Reading, passed away on Wednesday, May 5, 2021. She was 38 years of age.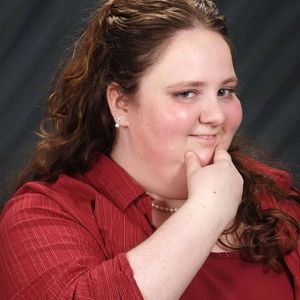 Born October 18, 1982, Catie was a bright and magnetic soul, a hurricane of awesomeness. She had a passion for life and was never happier than when spending time getting together with friends or cracking a wicked joke. She enjoyed traveling and getting lost on the open road. She was an avid horseback rider and loved all animals including her cats. She was an accomplished artist and admired for her fiber art sculpture. As a toddler she was diagnosed with Juvenile Rheumatoid Arthritis and never let the limited mobility or pain associated with her diagnosis limit her dreams or activities. She greeted every day with laughter and love. Catie's empathy and compassion for others was unmeasured and she always made herself available to care for others, whether with a hug, a conversation, or a non-judgmental ear, whenever needed. Family, friends, and acquaintances all feel honored, and their lives enriched for having known her.
Catie graduated from Reading Memorial High School in 2001. She was a 2005 graduate of Mount Holyoke College with a BA in Psychology and a 2010 graduate of Lesley University with an MS in Expressive Therapies. In her work in mental health counseling, she helped many struggling young people grow into a healthier adulthood. Catie was just beginning studies to become a high school adjustment counselor.
Catie is the beloved daughter of Gerard Majeau and Alison (Kimball) Majeau. She is the loving sister of Stephanie Majeau. Cherished niece of Cecile Majeau, Elizabeth Kimball, Carolyn Kimball and her husband Alex Macquisten. Cousin of Amy Henderson. Goddaughter of Marie Andrée L'Ecuyer, Catherine Boone, and Dennis and Dianne Badger. She is also survived by many loving U.S. and Canadian relatives and friends who were like her sister: Colleen Barry, Sarah Kralemann, Rachel Smith, Andrea Whipple Dube, and nephew Hunter Whipple Peabody.
Family and friends are kindly invited to gather and share memories with her family on Friday May 14th in the Doherty Barile Family Funeral Home 11 Linden St. READING from 5 pm to 7 pm with a Funeral Service Celebrating her Eternal Life beginning at 6:30. Parking attendants and elevator available. Due to state regulations for Covid-19, a mask is required while in the funeral home as well as social distancing at all times.
Please consider donations in memory of Catherine to the Arthritis Foundation 29 Crafts St. Newton 02458 or Mount Holyoke College 50 College St. South Hadley, MA 01075.