October 18, 1941 – April 29, 202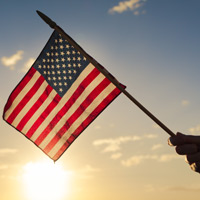 Richard H. Svirsky of Reading, April 29, 2021. Beloved husband of Lois J. Svirsky for 49 years. Devoted father of Alexander Svirsky of Andover and Catherine Svirsky of Reading. Loving grandfather of Rosella and Tucker Hinkle. Cherished brother of Robert Svirsky of FL, the late Ronald Duval, Thomas and Michael Svirsky.
Richard was a veteran of the Vietnam War U.S. Army.
Richard was a devoted father and actively participated as an adult volunteer in his children's activities including coaching youth soccer and leading Boy Scouts of America Troop 702 on camping and canoe trips while ensuring that every summer was filled with family vacation trips to exciting places together.
Dick was an avid photographer and shared our best moments captured through his lens. Everyone was included in his slideshows and remembers these times so fondly. He inspired both of his children to pick up photography as a lifelong hobby.
When his children were younger he invited his brothers and their families and Lois' family to his home for Christmas gatherings which always included the 'Year in Review' slideshow. He often said how important it is to get the family together, and the Svirsky/Duval family gatherings were legendary with his band of brothers.
Dick had an active group of friends through the years getting together for coffee and when possible outdoor activities, walking the lake, or through Reading's woodlands. He was also an avid cyclist for years, embarking on such long trips as biking up the North Shore to the Maine coast. He wasn't one to shy away from an adventure or a challenge.
Richard worked an almost lifelong career with Digital Equipment Corporation until stepping down and moving into real estate in the town he raised his family. He was active in the Town of Reading with old friend Ben Nichols and he carried on that legacy of protecting the town's open and wooded lands. This inspired his participation in the Reading Open Land Trust (ROLT) to ensure Reading remains green and full of wildlife for the enjoyment of generations to follow.
He treasured his view of the Kurchian Woods from his living room. He was proud to have worked hard to provide these surroundings and lifestyle for his family. He always worked for the benefit of those he loved. When he was a young man after serving in the Vietnam War he returned to move his Mother and brothers to Newburyport to raise the rest of his family outside the city. Right up until the end he made sure his family was cared for and secure. Richard Svirsky was a strong, brave and hardworking man who will be missed greatly by those he so fiercely loved, cared about and protected his whole life.
A private funeral service for family only will be held at the Douglass, Edgerley & Bessom Funeral Home on Wednesday May 5, 2021 at 10:00 am. Relatives and friends are invited to attend the committal service at Wood End Cemetery, Franklin St., Reading at app. 11:00 am. There are no visiting hours.
In lieu of flowers contributions can be made in Richard's memory to the charity of one's choice